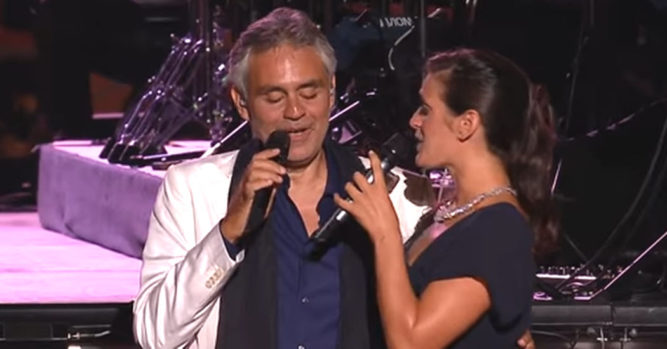 If you were to mention Andrea Bocelli out loud, most people would instantly imagine someone singing beautiful music. He has earned that reputation and any time he puts on a performance, it is sure to give you chills up and down your spine. In fact, he is probably responsible for more cases of goosebumps than almost any other singer and he continues to impress audiences worldwide.
At one time, we would often see him performing on his own but recently, it seems as if he is all about singing along with others. The newer music he is putting out with his son is amazing, and that is only one of the many examples we can look to. When you see this video, you will be able to add another voice to his and it is his wife, Veronica Berti. They put on an intimate show for a smaller audience and when they sang together, something magical happened.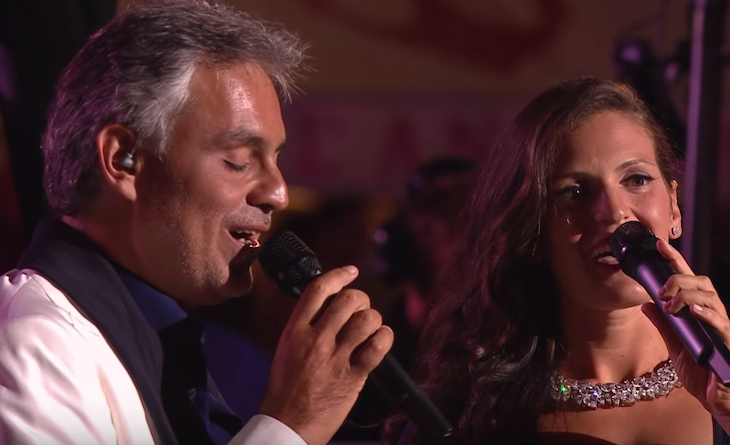 When their relationship first started, it was professional. After all, she was his manager but before long, things seemed to heat up behind the scenes. They got to know each other even more closely and before long, it was clear that they would be spending a lot of time together.
Andrea was a bit nervous about walking down the aisle. He had already gone through a divorce, so he took things nice and slow. When the time finally came for them to tie the knot, he admitted that he was very excited to stand up in front of friends and family to say 'I do'. He also said that it was the legality of it that was also important.
"Naturally, when two people feel like we do, they want to make it a permanent arrangement. It will happen from the religious and spiritual point of view, but it is a legal matter."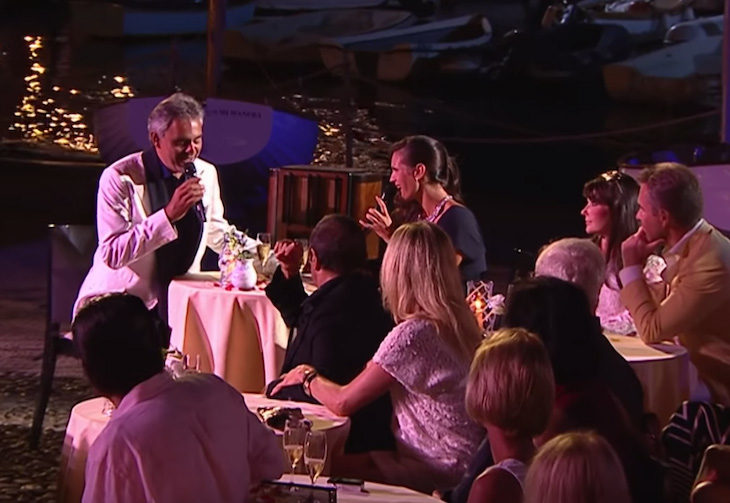 Veronica and Andrea make a very nice match, not only in their love for each other but in their ability to sing beautifully. They have voices that compliment each other quite nicely.
When they finished singing 'Qualche Stumpdo', there wasn't a dry eye in the house. It was a performance that everyone in attendance would remember for a very long time. It was also a song that meant very much to Andrea, so it was touching for him as well.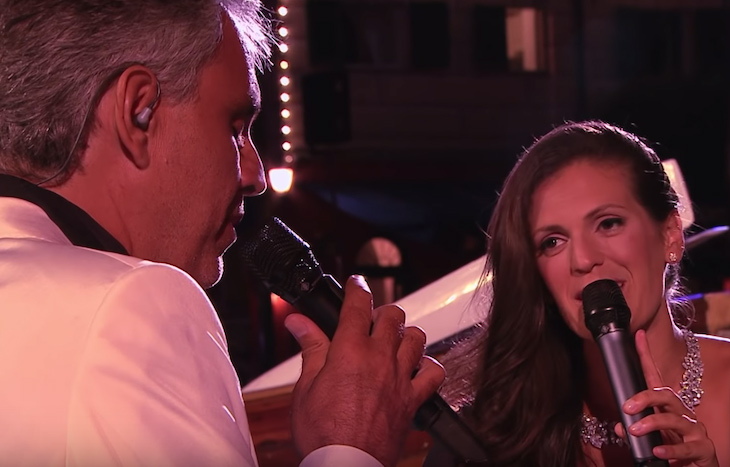 You can listen to them singing together in this video: