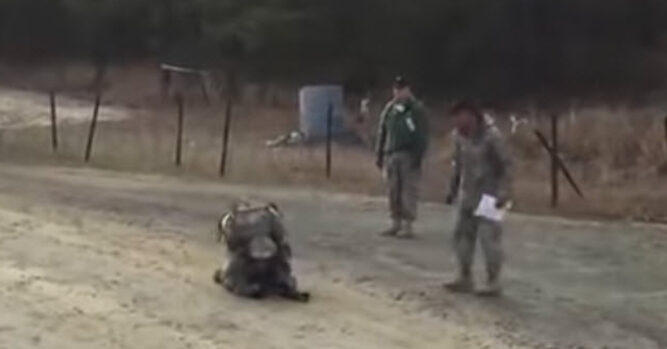 Many people look at the military as an easy way to get a college education or perhaps they do it because they want to gain skills in life. What many people are not aware of, however, is what is necessary to get into the military and to make a success of it. At first, you have to go through some of the most rigorous training that you have ever had to do in your life so it is necessary to be strong in order to get by. There are also other trainings that may take place as you continue to move up through the ranks and they can be difficult as well.
It's easy to see how difficult it is when you watch a video about the training the Army recruits need to go through. That is what is seen in this video, of a US Army captain at Fort Knox, Sarah Cudd. Obviously, she was strong enough to make it through basic training and get into the military but the strength really showed when she was competing in a very difficult and strenuous military exercise.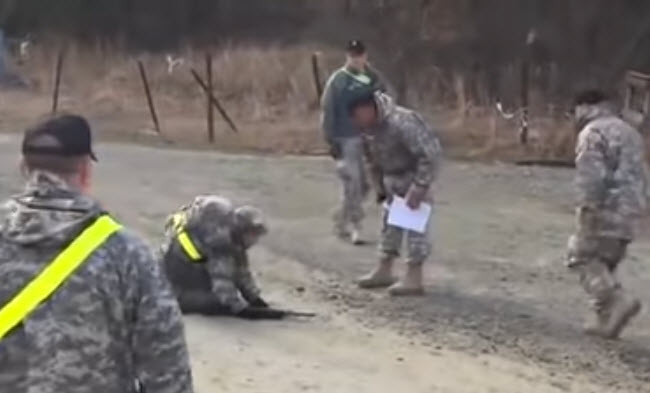 Cudd was with 46 others who earned the Expert Field Medical Badge. People in the military to get through the physical training and written test are able to achieve this goal. The last part of the test is a 12-mile road march and it must be done in full gear with a rifle and a heavy pack. This can be very difficult, as you will soon see.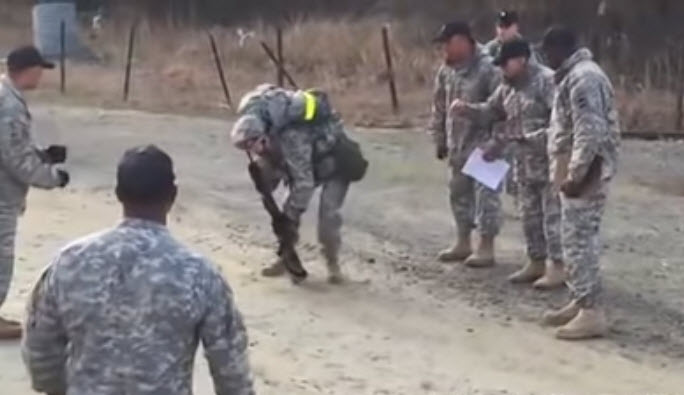 Although Sarah is extremely tired from the march and heavy pack, she still tries to move forward toward the finish line. The problem is, she collapses when she is only a few feet short but everyone standing nearby gives her the strength to continue. This is something that is not able to be done by every soldier but it's obvious to see that this soldier is strong enough to make it.
Watch the end of the training in the following video: