In 2019, in Oxford, Alabama, Eleanor Baker entered Brad's Bar-B-Que to enjoy a solitary meal. The 80-year-old woman was a recent widow who had become accused of doing most things alone those days.
It was only one day before what would have been their 60th anniversary, and Eleanor was eating alone, thinking of her beloved.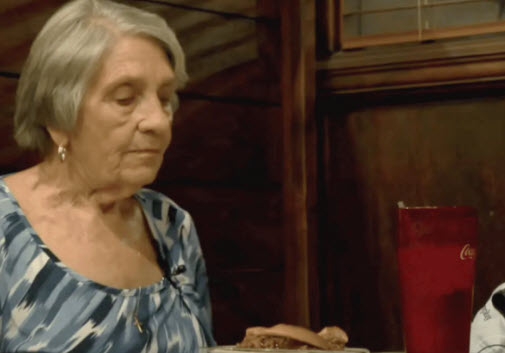 However, a group of young men soon made their way into the establishment, and after a few minutes, one of them noticed her. Later Jamario Howard said it really bothered him seeing her eating all alone.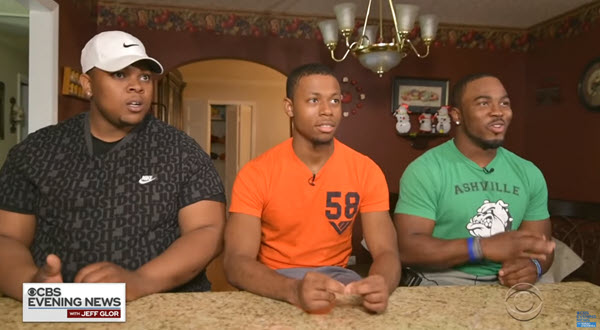 Instead of ignoring her, the young man did something rather unusual. Jamario decided to walk over to Eleanor's table and ask if she would mind having a bit of company.
Eleanor replied, "Go right ahead."
The pair began a friendly conversation, and when Jamario learned that she would have celebrated her wedding anniversary the following day, he invited the widow to sit at his table. The invitation meant the world to Eleanor.
She later said:

The widow lived by herself with only her dog as company.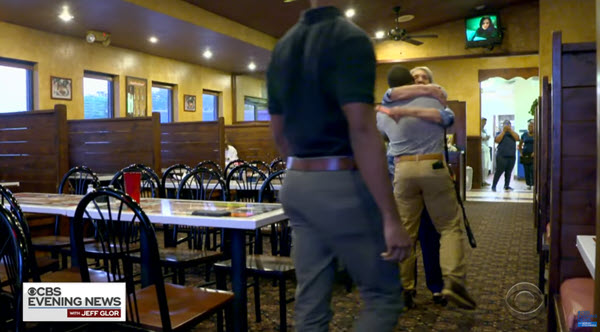 She was floored by her experience and the kindness of these young strangers, who she now knows as friends.

When she was asked if she would welcome the friendship of three strangers in her life, Eleanor quickly replied, "of course!"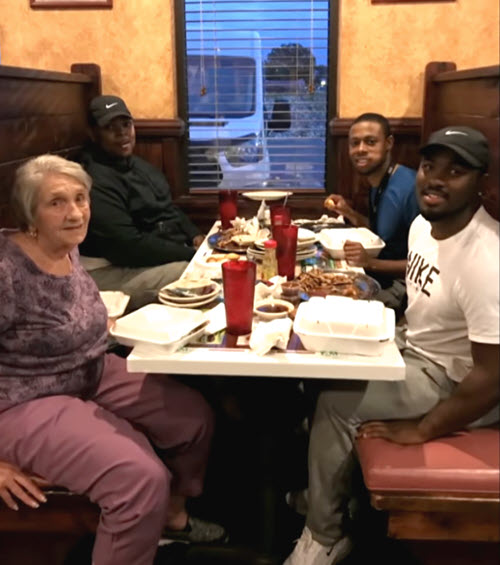 And while Eleanor certainly enjoyed their company, the young men said that meeting her made their night as well.

Netizens worldwide thanked the kind-hearted young men for their incredibly caring gesture and noted how much of a difference they made in a lonely widow's life.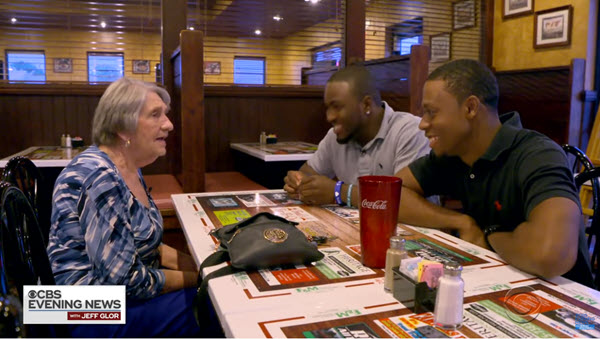 This incredible act of kindness clearly touched their hearts.

The praises and kudos kept coming.
Many credited their moral upbringing.

You can watch a video about their heartwarming story below.
Thanks for reading. Please be so kind as to pass this inspirational story on to your friends and family?