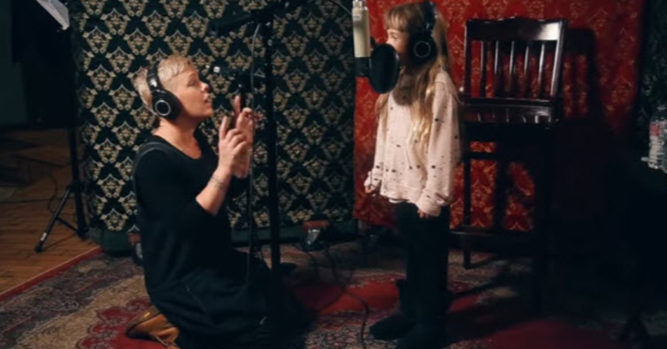 If you spend any amount of time listening to the radio or watching music videos on the Internet, you have already become quite familiar with Pink, the pop superstar. She seems to really pour out the emotion in her music and has sung about everything from love and joy to heartbreak and losing love. Perhaps that is why her music is constantly at the top of the charts but people also seem to follow her for her sometimes passionate and unusual behavior.
Pink has gone viral for almost every reason you can possibly imagine out of a music superstar. Up until this time, however, her videos have not gone viral for every reason that is right in the world. It just seems as if her fans follow her to the ends of the earth regardless of what she is doing and anytime she put something online, it is sure to be a megahit.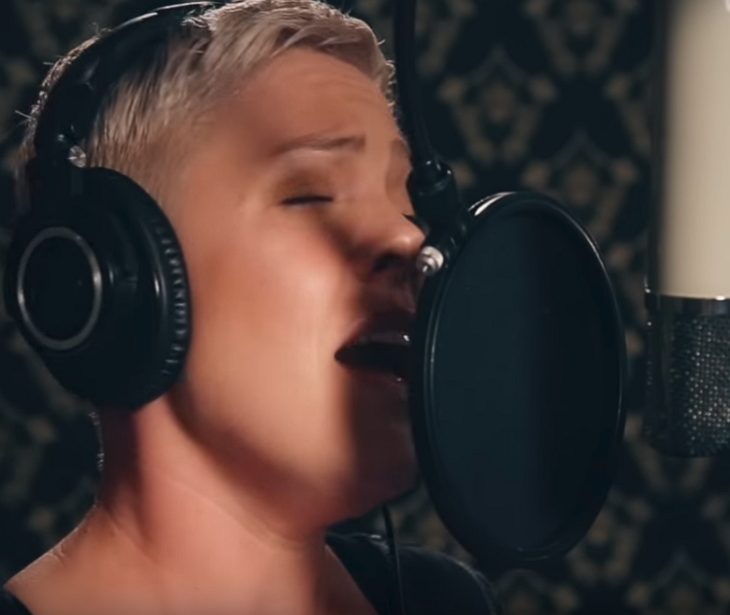 As it turns out, Pink is not only a talented singer, she is also a mother that strives to have balance in her life. She tours the world singing to the masses but she also likes to hang out with her husband and her two children. Ever since 2006, she has been married to Carey Hart, a professional freestyle motocross racer.
The couple has two children, Willow Sage Hart (7) and Jameson Moon Hart (1). Pink was recently in the studio to record some new versions of songs from The Greatest Showman but she didn't go to the studio alone.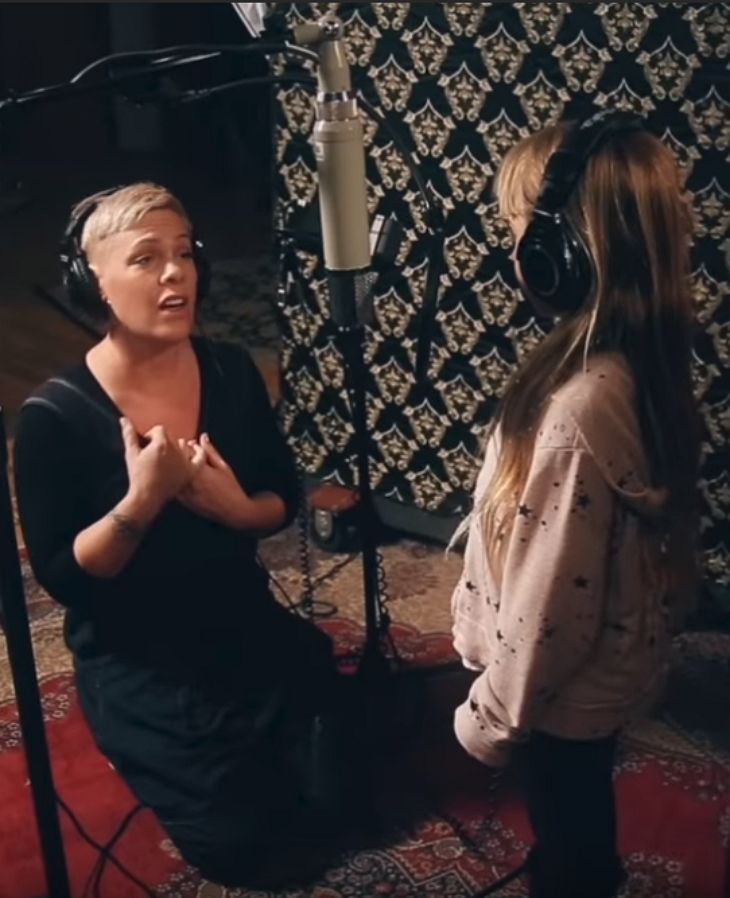 That 2017 musical film, starring Michelle Williams and Hugh Jackman was the real-life story about PT Barnum and the creation of the Barnum and Bailey Circus. There are new versions of songs that were found in the original soundtrack and they are due to be released on November 16.
When Pink went to the recording studio for the project, she took her daughter, Willow along with her. In fact, her daughter joined her mother for the recording and a video.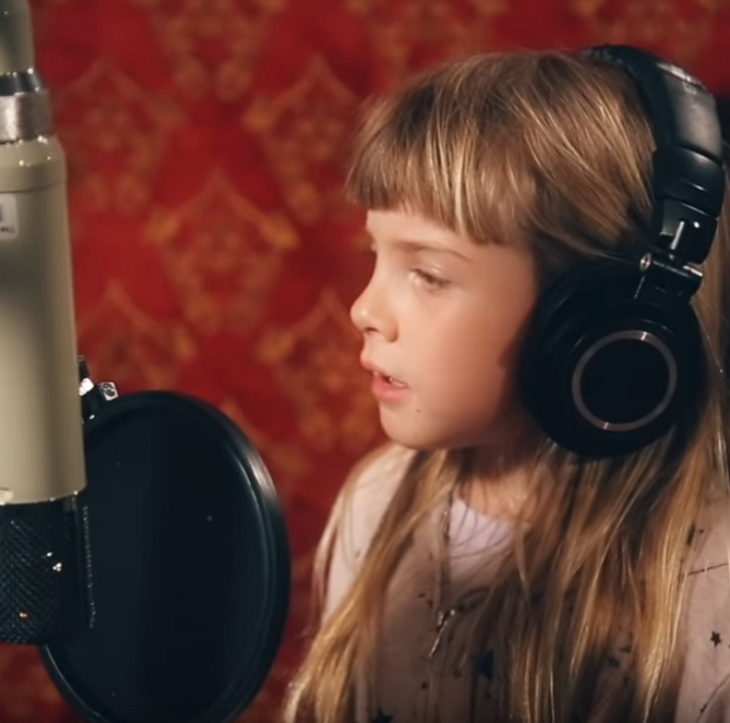 Fans have been gushing about the original movie and the soundtrack but when they saw Pink and her daughter singing together, it was just more than they could handle.
When they start singing, Pink is gesturing at her daughter to help her keep up with the beat. She also cheers her daughter on and is obviously her biggest fan.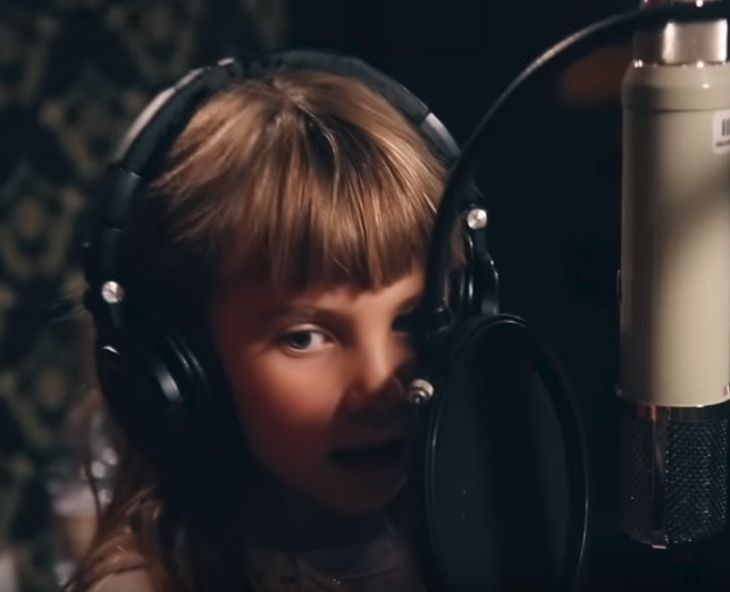 Pink is very enthusiastic about the singing but she also gives her daughter to thumbs up to let her know she thought she did a great job. There is also an explanation in the video as to why Pink feels that the work of the songwriter is so important.
"I grew up listening to 'Annie' and no one has done this for me, for my heart since I was a little girl. And to have her finally have something like this … You made our favorite movie ever."
There are a number of other artists that will be featured on the album, including Pentatonix, Kelly Clarkson and the Zac Brown Band.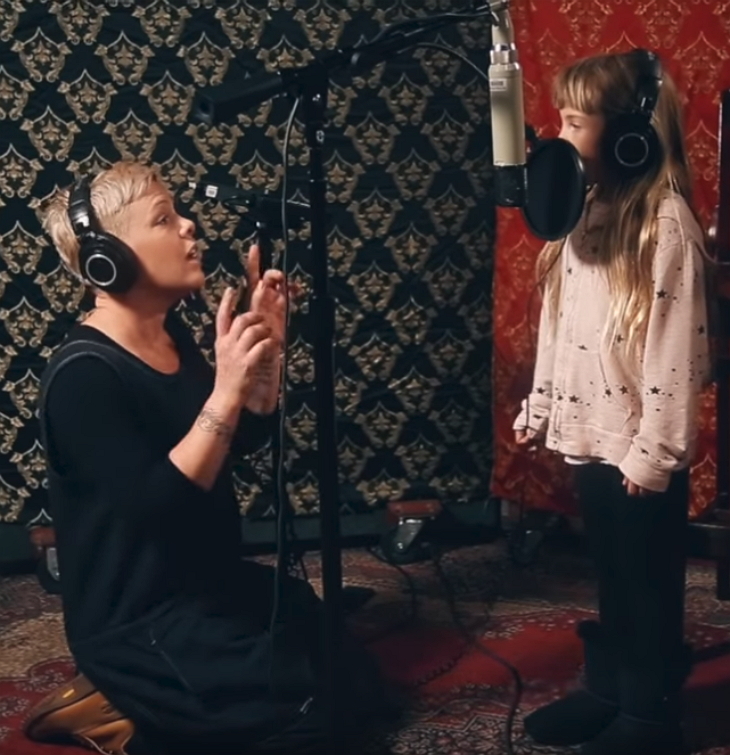 You can watch this video to see Pink singing with her daughter: