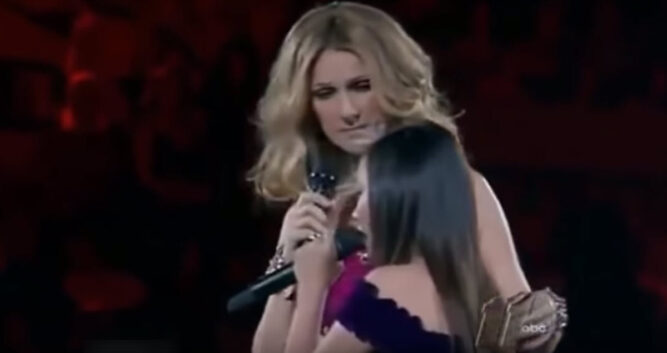 No one compares to the iconic Celine Dion. Besides being the voice of a generation, and a once-in-a-lifetime voice, she's an incredibly nice human being. Some years back, she proved just how caring a person she is when she invited a young girl named Charice Pempengco, 16, up on stage to do a duet with her. Celine's invitation came at the suggestion of Celine's dear friend, Oprah Winfrey, who arranged for Charice to talk to Celine via satellite. When Charice shared that she dreamed of becoming a singer just like Celine, her fate was sealed. After idolizing Celine since she was four years old, Charice got to sing with the legend herself. At a concert at New York City's Madison Square Garden, Charice's dream came true.
Along with Celine, Charice sang "Because You Loved Me" and dedicated it to her mother. She was raised with her brother Karl by their single mom in the Philippines, and she has long had loyal Filipino fans. In addition to performing with Celine, Charice has performed with Andrea Bocelli. Charice isn't exactly a novice. She has a producer and mentor who is none other than Grammy-winning David Foster, who calls Charice "incredible." Foster is a veteran at finding new artists, including Whitney Houston and Josh Groban, and helping them advance their careers. As a matter of fact, Foster helped to discover Celine many years ago. He compares meeting Charice to meeting Celine, saying "It's like the first time I saw Celine Dion. It's exactly the same to me."
Since singing with Celine, Charice is 27 now and has gone on to make an album of her own and has even landed spots on Billboard's dance charts.
Celine said that she wishes Charice, now known as Jake, the "very very best."
Charice/Jake will always remember the kindness of Celine Dion to a shy young girl.