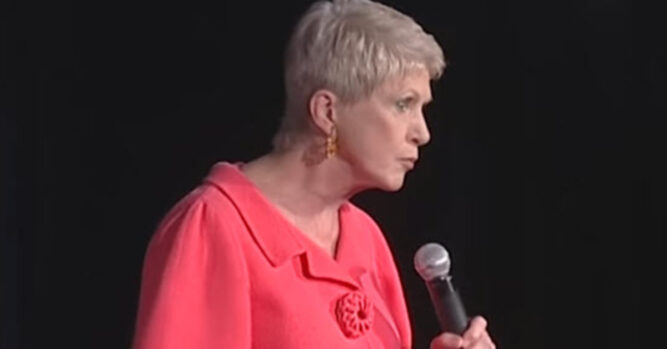 Comedy comes in almost every shape and size that you can possibly imagine. We probably have our own personal preference, with some of us leaning more toward slapstick and others perhaps going in the totally opposite direction. One thing that seems to be missing today, however, is a level of 'clean' comedy. Every once in a while, however, we hear a comedian who is able to make us laugh without using a lot of profanity and off-color jokes of the process. Jeannie Robertson is one of those individuals.
In this comedy routine, she talks about what happens when somebody from the south dies. There is a lengthy funeral process, including a lot of prayers, a processional, a sermon at the graveside, songs, and entire service and lots and lots of food after it is over. Jeannie claims that one of her relatives holds a record for the longest funeral, however, because it lasted for over 50 years.
It seems that Jeannie's cousin, Rudolph Elroy died in 1953. He and his mother-in-law butted heads on a regular basis so when he was buried, they put them in the new part of the cemetery and didn't put him over with the rest of the family. This ended up causing a chain of events that lasted for over 50 years and two different funeral services at different locations.
A question from a stranger in Mississippi actually brought everything to a head. When Jeannie talks about the situation dealing with her family, you can't help but laugh at what she is saying. This is especially true if you were born in the South and you can relate personally to what she experienced in her family.
H/T: Godtube