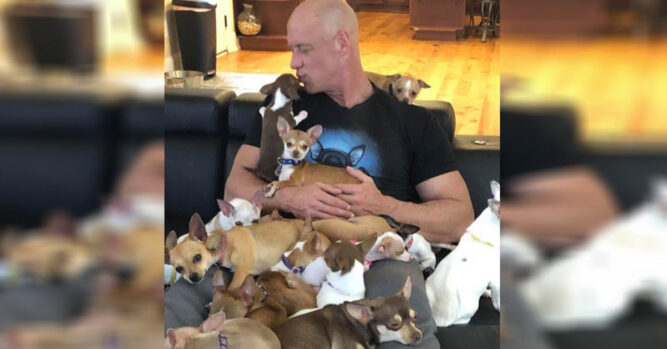 There seems to be two types of people in this world, 'little dog people' and 'big dog people'. Sure, there may be some people who fall somewhere in the middle but for the most part, people have a preference and they will often defend that preference if the subject happens to come up. That was the case with Bobby Humphreys. For his entire life, he owned big dogs and he was proud of it.
If you were to ask Bobby about his personal choice when it came to dogs, he would probably tell you that he was a Rottweiler guy. He loved everything about big dogs, which is something that many of us can relate to. The last thing on his mind was adopting a little dog, such as a Chihuahua.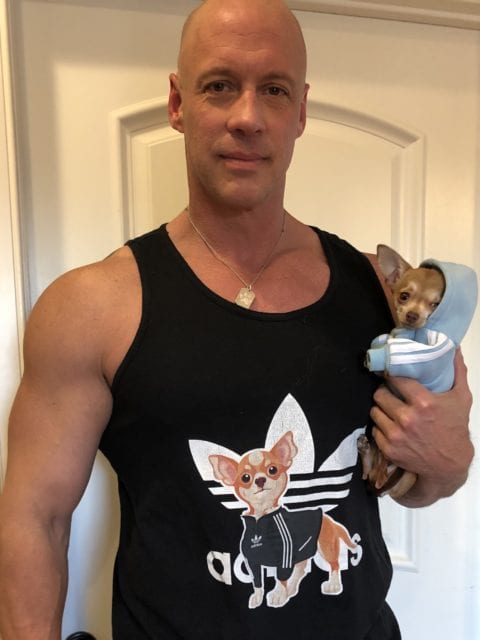 As it turns out, Bobby experienced a life-changing and heartbreaking event when his marriage of 17 years came to an end suddenly. He was so sad that he even considered ending his own life and that is when a friend, Connie helped him and would not leave his side.
"She literally just wouldn't go away no matter how much I told her to. She had lost friends to that before and wasn't going to lose me," Bobby said. "My friend, Connie, had shown me what friendship really meant. No matter what I needed, she was there for me. Needless to say, I feel I owe to her quite a bit."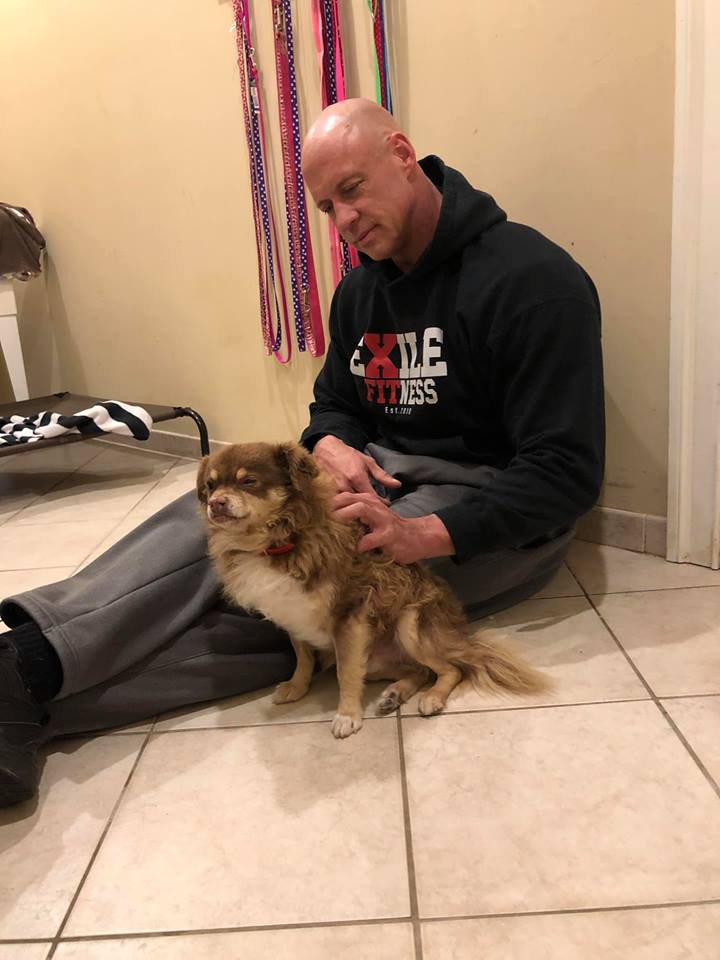 Connie asked Bobby for a favor one day. She had a Chihuahua named Lady but she would not be able to take Lady with her because she was moving. She was wondering if Bobby would mind taking care of her for a little while. He hesitated at first because he thought that she was a little unfriendly but he did want to help his friend so he said yes.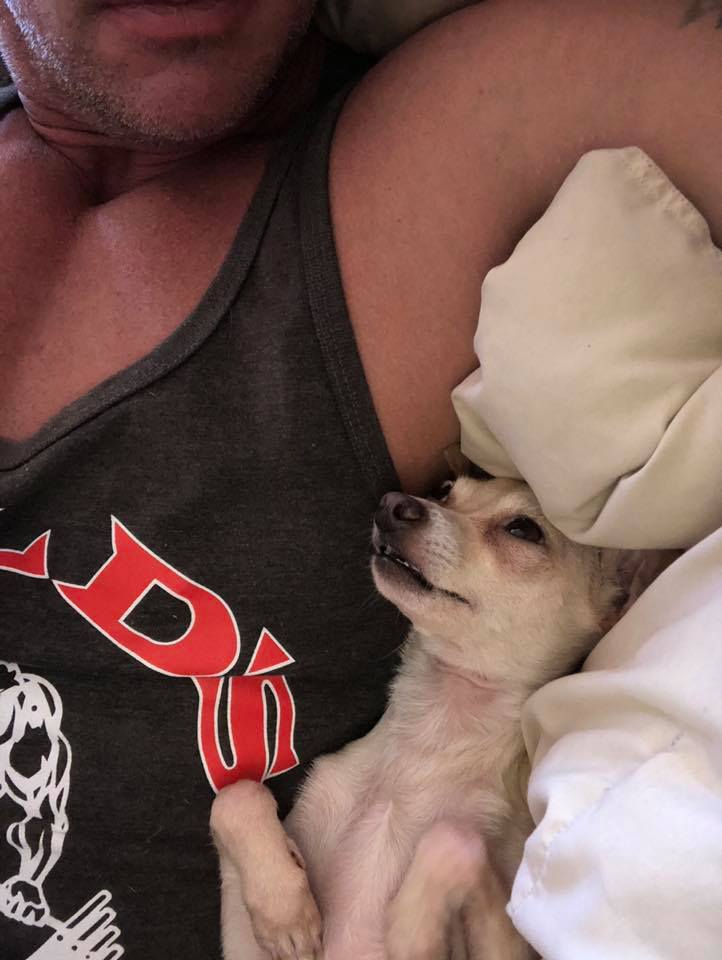 Bobby was at work when Lady was dropped off at his home. When he got home he walked up to the Chihuahua and was surprised when she crawled up in his lap.
When Connie stopped in to check on the two of them, she was amazed by what she saw.
"[Connie] swore she's never seen anything like this, this dog hates everybody. Lady and I have been literally inseparable ever since," Bobby said.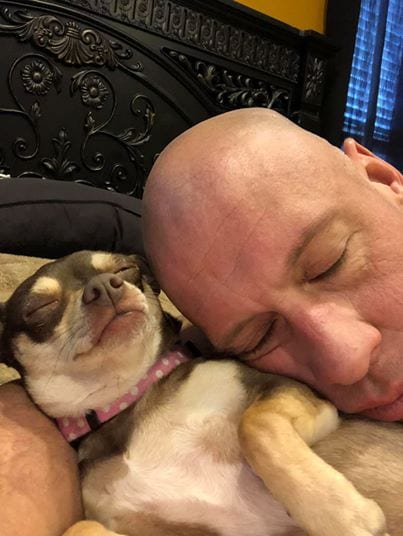 That was the moment that started it all. Bobby now had a love for little dogs that was unbreakable.
Lady eventually returned to live with Connie so Bobby decided to adopt a Chihuahua. He decided on an adult named Kira. The dog was rescued from a home that was unsuitable and she was not accustomed to being around people. Bobby showed her that it was okay to trust again.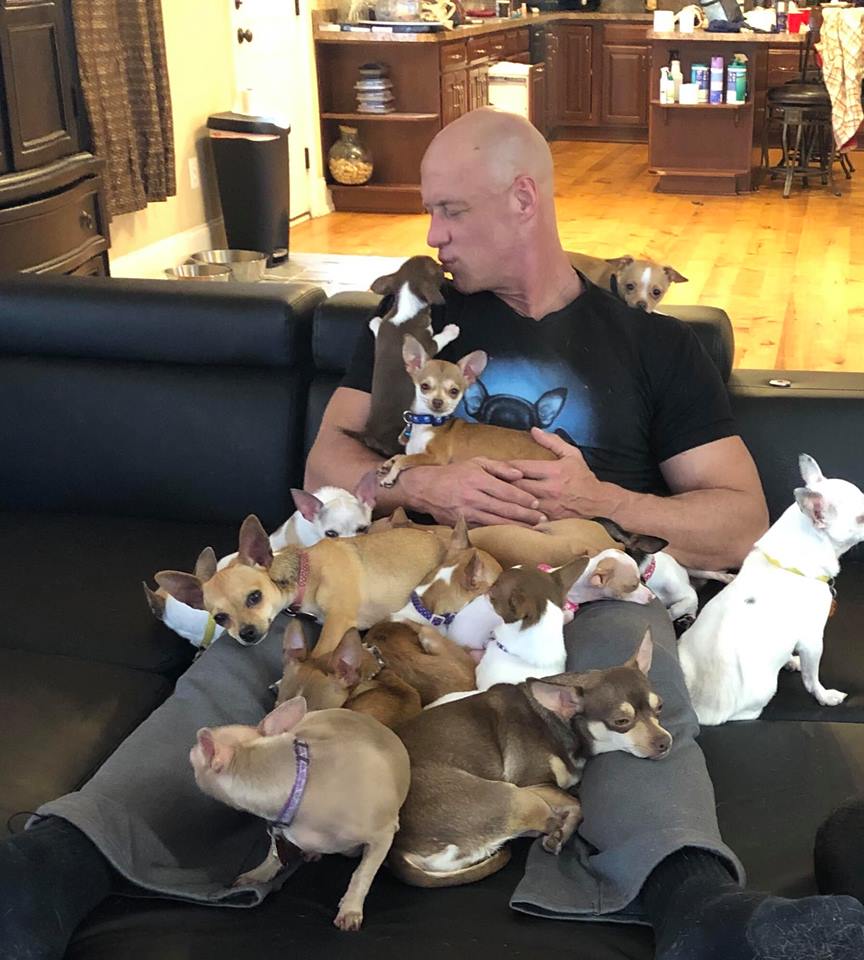 Bobby also decided that it would be a good idea to raise Chihuahuas from the time they were puppies. That was when he found Harley on Petfinder. When he saw their living conditions, he adopted her sister, Quinn as well.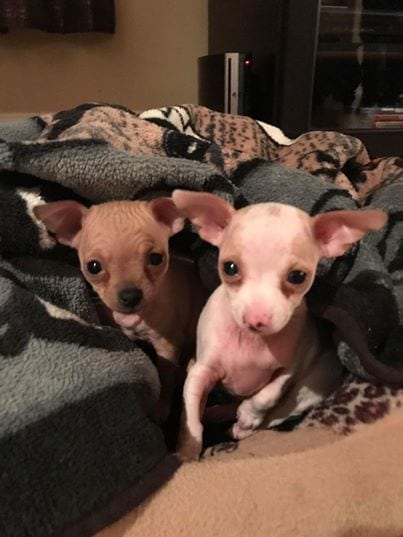 At this point, Bobby was unstoppable and he continued to take in Chihuahuas. He even formed an animal rescue group: Big Guy, Little World Sanctuary.
More than 30 Chihuahuas have been rescued by Bobby and he finds them suitable homes where they will be cared for properly.
"We rescue Chihuahuas who are living horrible lives, abused, starving, disabled, mental issues, etc. We give them either a furever home with us where they will never have to experience neglect or anything like that again, or we nurse them back to health and adopt them out! We just want to help as many babies as we can," Bobby said.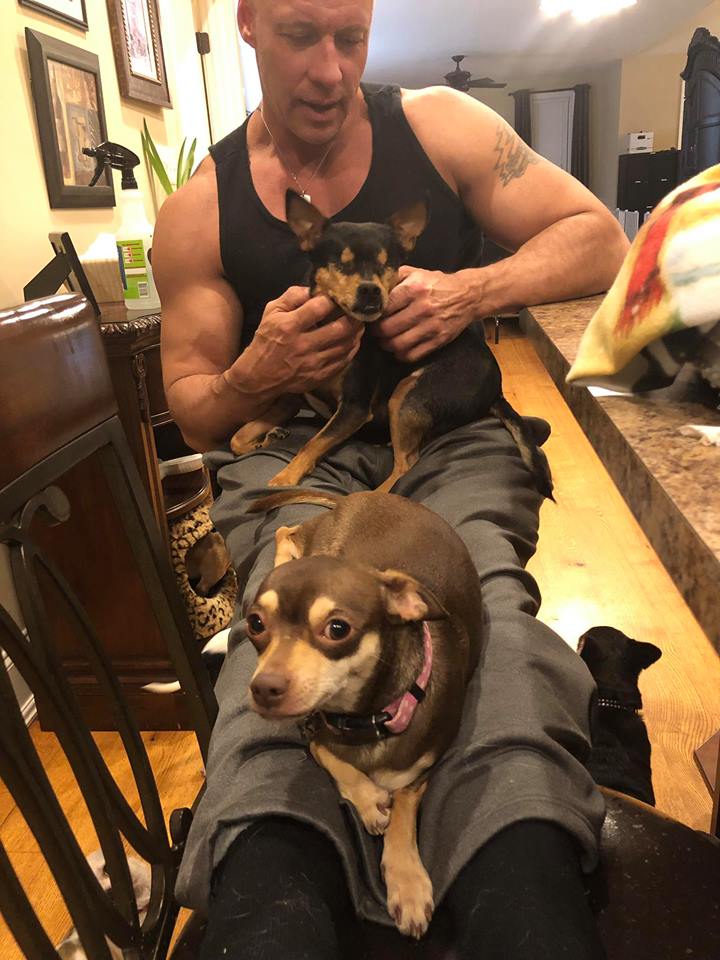 Bobby may be a big guy who started out as a big dog person but now he loves little dogs and has a big heart.
H/T: Animal Channel