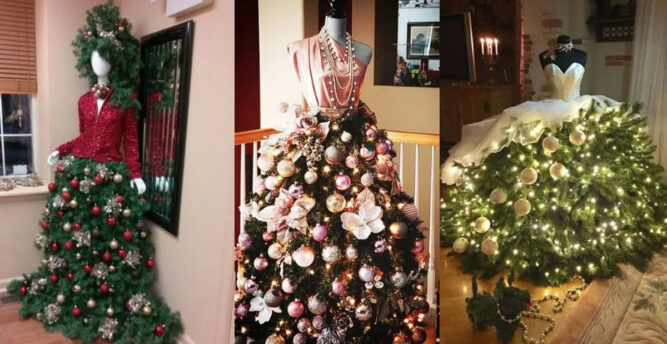 If you're like most of us, then you've spent a lot of time trying to figure out what on earth you're going to do with your favorite life-sized models for the holidays? Well, I am happy to report that there happens to be a brand new holiday trend that may be just the thing to deliver you from your holiday mannequin decorating blues! You see, some very creative people out there have thought up some pretty exciting new ideas for fun and fabulous alternatives to the traditional, dull, green Christmas tree. However, this has to be one of the most refreshing ideas yet! Folks out there are starting to decorate their mannequins with Christma tree gowns. As soon as we heard about it, we knew we just had to find out more!
It appears that there are a few ways you can go about creating your ideal holiday mannequin masterpiece. There are a few ways you can go. For instance, you can use chicken wire laced with holiday greenery or decorate a mannequin form. If you use wire, you can mold it to create some beautiful looks, such as a partial silhouette, then just pin branches using floral pins. Or, if you use a mannequin frame, the process is similar. Use a partial profile and then attach the branches at the bottom using chicken wire. There are even those folks who cover their entire mannequin frame with greenery. The possibilities are endless, allowing you to make your perfect holiday mannequin!
Here are just a few ideas to get you started.
1.
2.
3.
4.
5.
6.
7.
8.
9.
10.
11.
12.
13.
Source: Crafty Diply