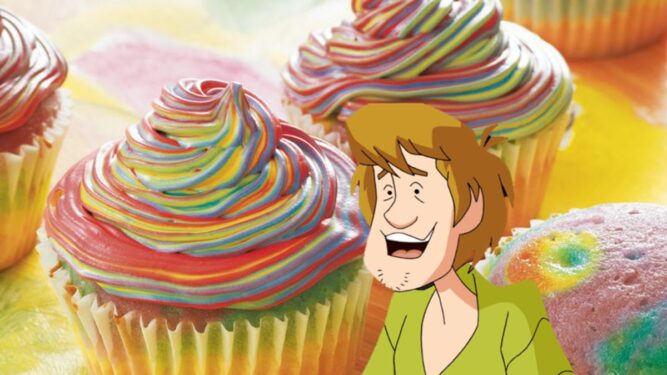 Boring old summer birthday parties, backyard barbecues, and other celebrations are about to get a whole lot more groovy, thanks to these out-of-this-world tie-dye cupcakes!
Not only is tie-dye a super-fun summer design, but it's also very trendy at the moment. Even Starbucks has released a Tie-Dye Frappuccino for a limited time. And now you can impress your guests with this hip new dessert that's sure to earn you some serious "cool parent" points with kids with homemade tie-dye cupcakes!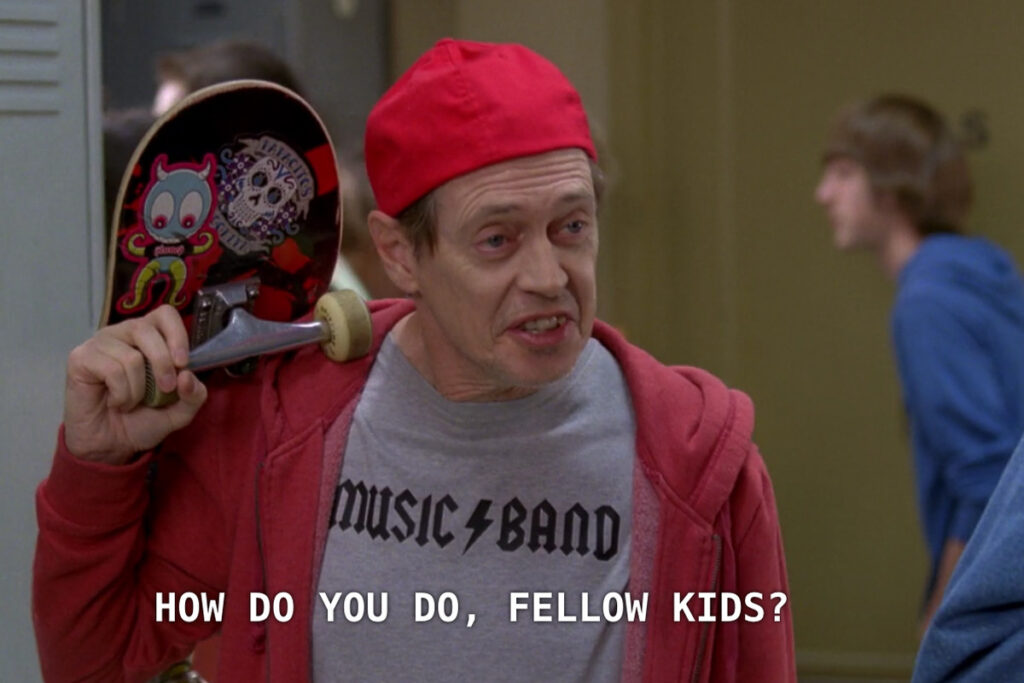 Don't worry, despite their multi-colored intricacies; these colorful treats are not hard to make. So you definitely don't have to be a world-class baker with a stand mixer and the whole setup to pull this off. In fact, this recipes comes straight from Betty Crocker and can be whipped up in no time with little more than a Betty Crocker white cake mix, white frosting, and paste or gel food colors.
Follow along with these instructions, and you'll have yourself some mouthwatering tie-dye cupcakes that are almost too pretty to eat!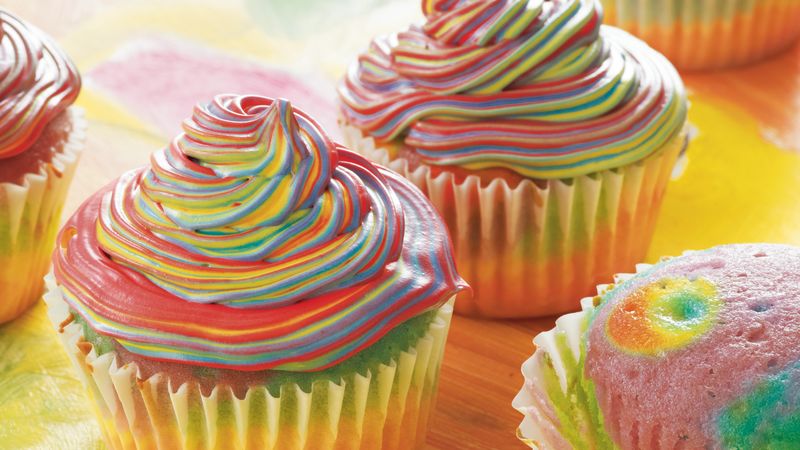 First, preheat your oven to 350 degrees Fahrenheit or 325 degrees Fahrenheit for dark or nonstick pans. Then, start by making the cake batter as directed on the box. Next, you'll divide the mixture evenly among six bowls. Add different food color to each bowl. The recipe recommends that you use orange, red, green, blue, and purple, but you can really get creative with your colors in this step!
Now, place a spoonful of each of the different colored batter into the sections of a muffin pan before sliding these multi-colored masterpieces into the oven to bake for 17 to 23 minutes. Use the toothpick test to tell if they are done.
For the frosting, you'll take a similar approach. Start by dividing the frosting into three bowls. The recipe suggests using yellow, red, and blue.
Okay, the next step is critical for making sure the colors get all mixed up when frosting the cupcakes. Plus, this is a genius trick you can employ whenever you're dealing with different colored frostings (like maybe around Christmas time).
First, refrigerate the separate frosting bowls for about 30 minutes. Now, comes the moment of truth!
Using a piping bag and 6-star tip (or using a ziplock bag with a cut off tip, like most of do), fill it with spoonfuls of each of the frostings placing each spoonful side by side.
Now, just frost the cupcake in a clockwise motion starting with the outer edge and working it to form your peak at the top.
And now my friend, you have some tie-dye cupcakes that are as delicious to your eyes as they are in your mouth!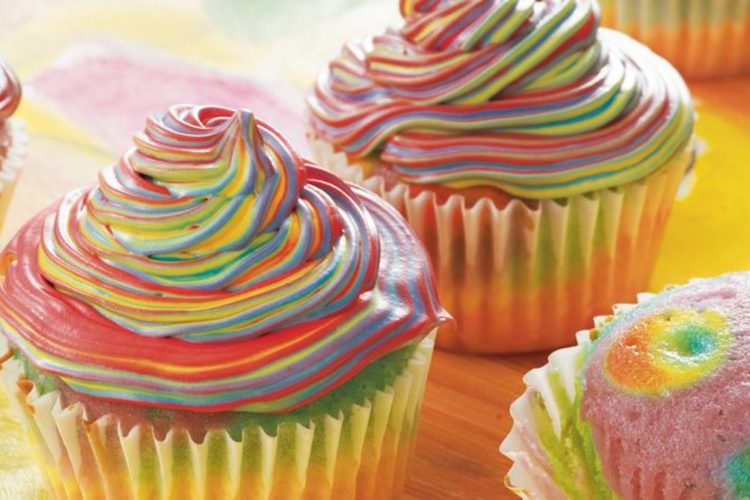 What did you think of this recipe? Let us know in the comment section below and be sure to share this far out recipe with your family and friends!