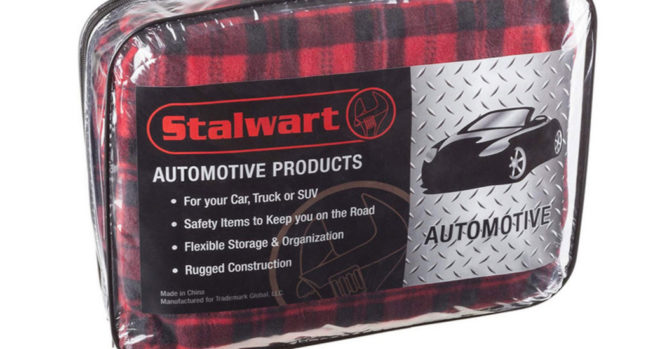 Being able to drive and have your own car can certainly provide you with a lot of freedom. For many of us, it is a matter of getting back and forth to the store and back and forth to work, often on a daily basis. Although we would be able to take public transportation or perhaps even walk, when the freezing cold temperatures of winter occur, having a car is something that we are certain to appreciate. Unfortunately, the drive to work can also be cold, because cars don't exactly keep all of the weather on the outside of the vehicle.
Admittedly, most cars have a heater installed but we realize that it doesn't work quickly and sometimes, it doesn't work as effectively as it should. If you are somebody that tends to be shivering when you are in a vehicle during the winter months, we have some fantastic news for you. It is now possible to keep yourself all snug and warm in a car, thanks to the heated blanket that works with your car system.
This heated blanket plugs into the cigarette lighter and it works on all vehicles, including SUVs, trucks, cars and RVs. Any seat in a car can be reached because the cord is 2.5 m long.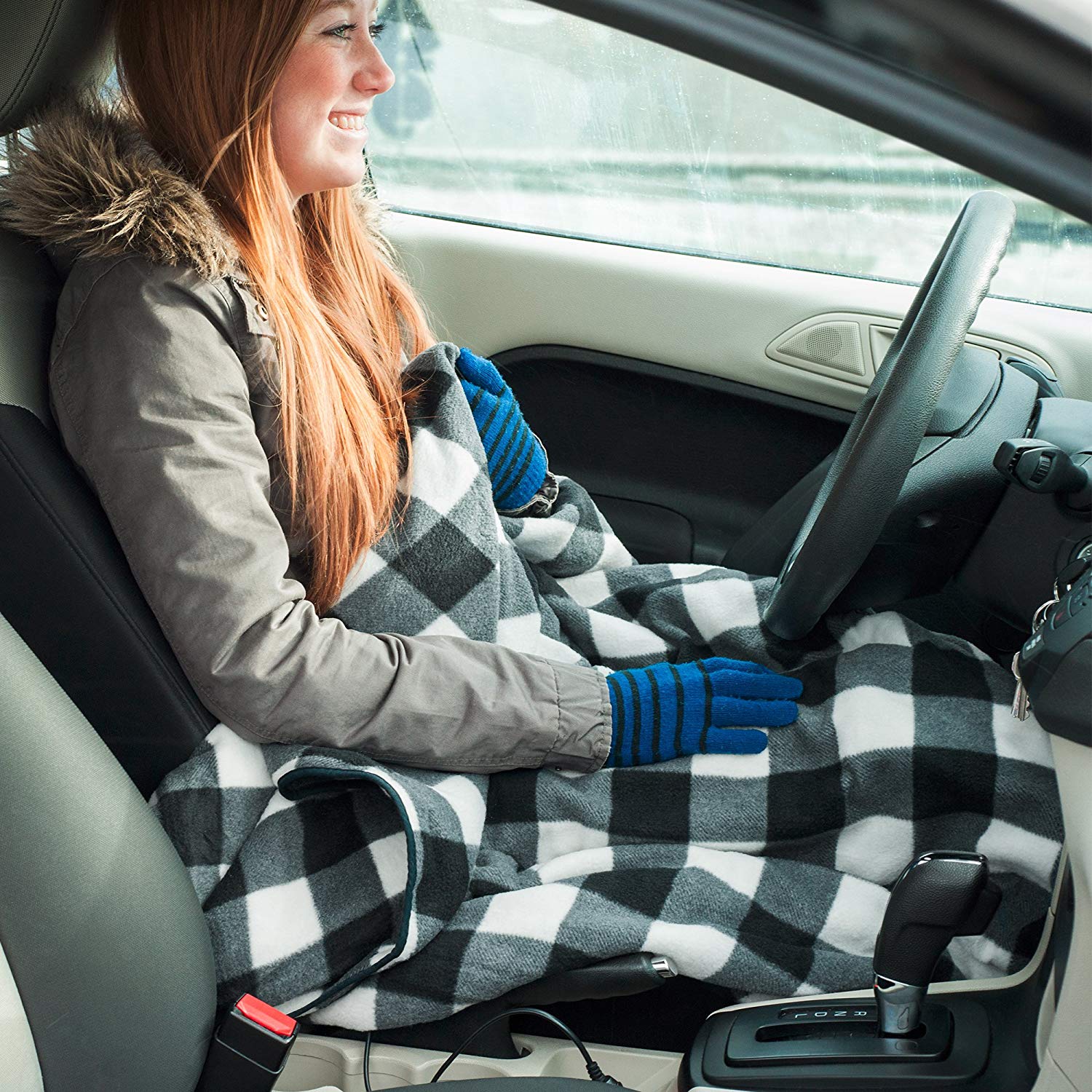 UK Amazon offers only two of the fleece designs and they are priced at £26.62 for a plain navy blue blanket or £34.09 for the black and white checked design.
If you visit the US Amazon page, you will see a red and green check design that is available as well.
One important thing to consider is that there is not an on-off switch on the blanket so as soon as you plug it in, it is going to start heating. Just make sure that you have access to the plug so you can switch it off if it does get too hot.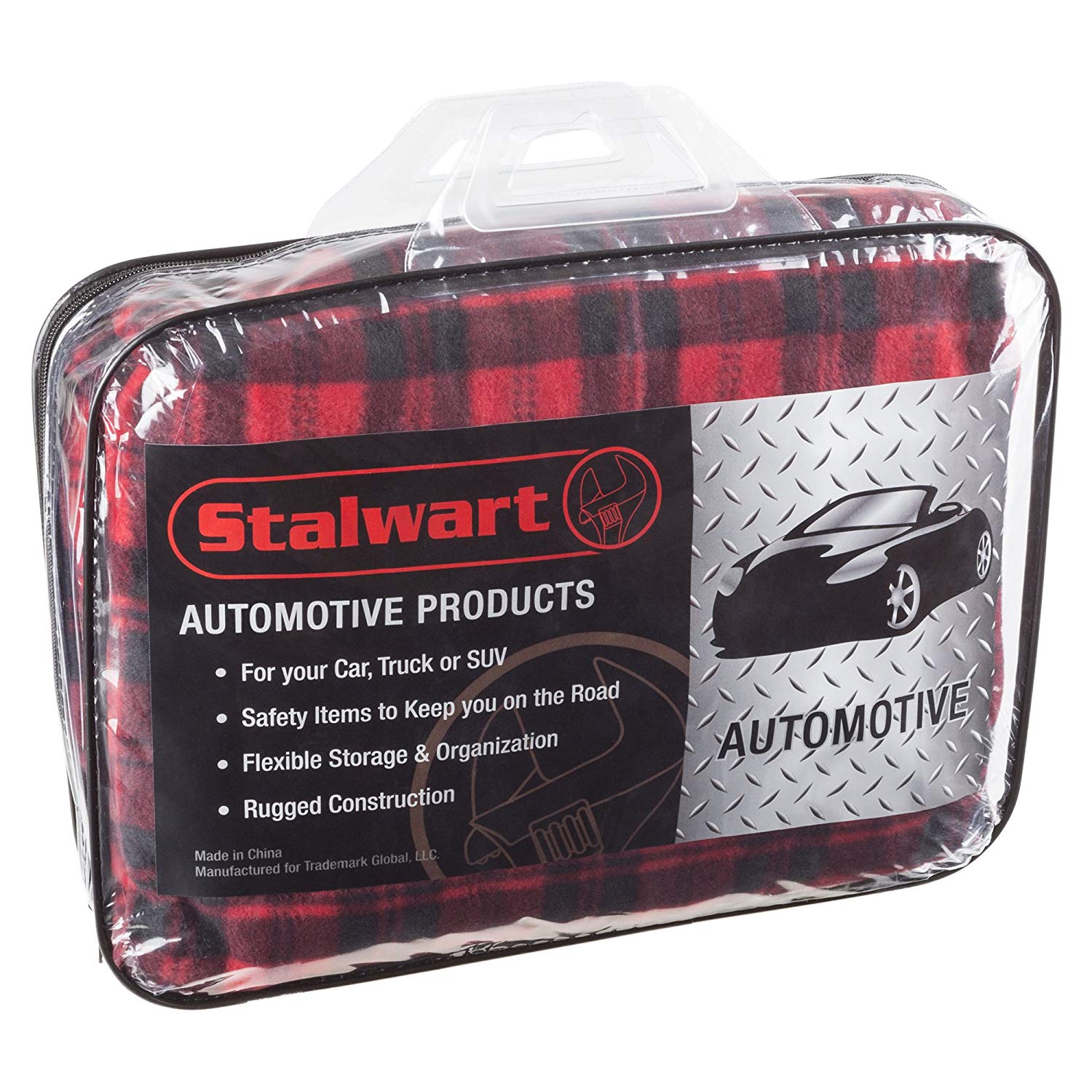 Many people who have tried the blanket are thrilled with it. They have left many positive reviews, including the following:
"I am absolutely in love with this blanket. I received it as a Christmas present and I am the type of person that is always cold (seriously, there are pictures of me in a sweatshirt in the Bahamas).
"I will either use it as a blanket in the car, or I will keep it on the seat and have it act as a seat warmer. When I go out and start my car on old NJ mornings, I keep this on the seat for it to heat up, and either make it a blanket, or keep it there on my way to work. I love the colours and pattern also, so that was a plus!"
If you don't want to have a heated blanket that is fully dedicated for use in the car, you can purchase a USB blanket.
You will need to use the USB lead on the blanket to plug it into any USB adapter. If you have one of these blankets available, you will be comfortable, regardless of where you are.