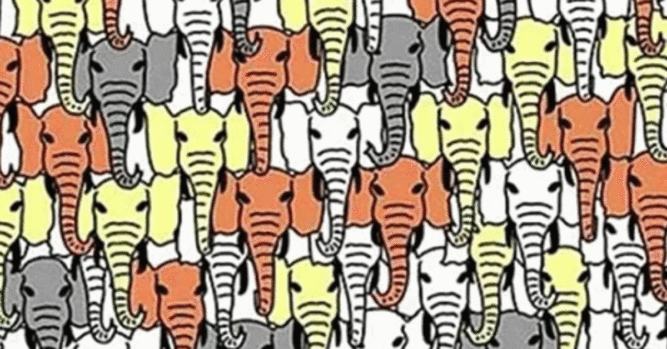 When we stop to look at the world around us, there are likely some different things that we appreciate. We might take a look at the scenery and perhaps that is what keeps us coming back to the same area year after year. There is something else that might just grab our attention and it is something you likely love in more ways than one. I'm talking about the animals that share our world, both in and out of our home. One of those animals that we probably have come to appreciate are elephants, but we probably also love pandas.
There is something about pandas that just make us smile and when we look at elephants, we sometimes feel as if they are a kindred spirit. In the picture we have for you on this page, there are a bunch of elephants for you to appreciate but there is a panda that is hiding in the picture. It is so difficult to find that many people give up and stop trying altogether! Are you one of the few that can find the panda? Try it for yourself and then check the next page for the solution.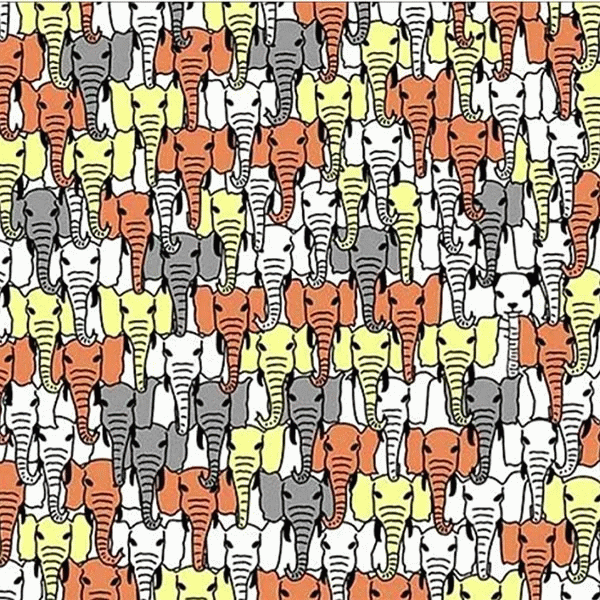 Were you able to spot it? Check the next page for the solution.