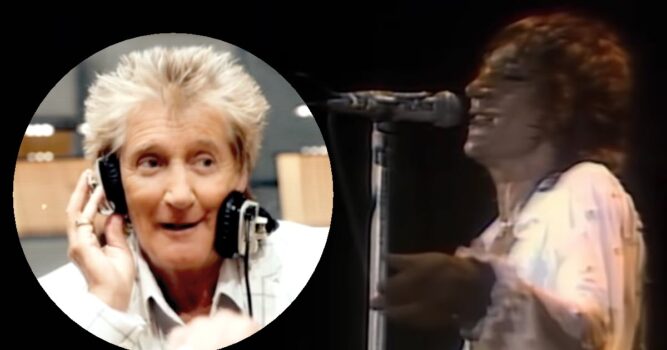 Rod Steward is a living legend who's one of the all-time top-selling musicians in history. Steward's sold over 120 million albums, and nine of his albums once topped the U.K music charts. On the U.K singles charts, Steward's had 31 singles make it into the top ten!
As for his success on American shores, Steward recorded six songs that ended up dominating in the top 10 on the Billboard Hot 100 — four of which topped the charts!
Stewart's contributions to the world of music were celebrated in Britain when he was awarded the Brit Award for Outstanding Contribution to Music. He's also been nominated for 15 Grammys winning Best Traditional Pop Vocal Album for "Stardust…The Great American Songbook.
Stewart's "I Don't Want To Talk About It," remains a fan favorite. It was written by Danny Whitten but wasn't initially recorded by Stewart. In fact, Witten's band Crazy Horse first recorded the song on their 1971 album titled "Crazy Horse."
While the song was Witten's signature work, Stewart's cover made it a hit. Stewart first recorded "I Don't Want To Talk About It" at the Muscle Shoals Sound Studio in Sheffield, Alabama, for His upcoming "Atlantic Crossing" album.
When the song hit the U.S., it quickly shot up the top 50, finding its way to the Billboard Hot 100 charts. The song was also a top song on pop and contemporary music charts. But, in the U.K., the song was number one on their Singles Chart and enjoyed great success worldwide.
While other artists have made unique covers of this song, Stewart's version is the golden standard. This video shows Stewart singing his hit song with the Royal Philharmonic Orchestra for a stunning performance. You can watch it below.
There's little wonder why fans and other artists so celebrate Rod Stewart. He's a true genius. Thanks for reading. Please be sure to pass this story along to your friends and family.