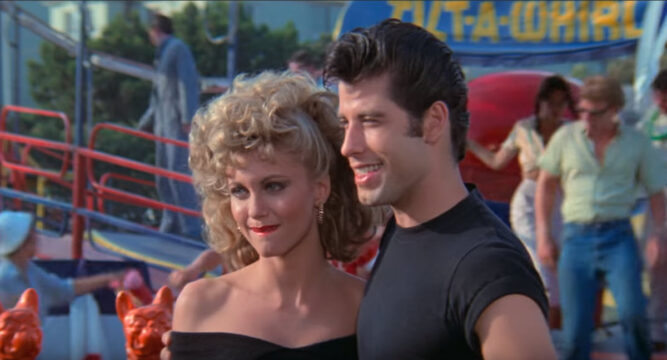 One of the highest-grossing movies of the 1970s, Grease, is a cult favorite that has a fanbase of millions worldwide. Here's something that few fans are aware of: it came really close to being a totally different movie. And if that had happened, it probably wouldn't have been as successful. Why? Because the director's first pick to play the lead role of Danny Zuko was Henry Winkler. Don't get me wrong. The Fonz is great. But it's hard to imagine him as Danny. Fortunately, Winkler thought the character was too similar to the one he played on Happy Days, and he wanted to avoid being typecast.
How about the role of Sandy? Both Marie Osmond and Susan Dey declined opportunities to play the role. Can you imagine either of them in that role? It's hard to picture. Osmond told TV great Larry King that she didn't want her future kids to think they had to be a naughty girl to get the guy. Susan Dey just didn't want yet another role-playing a teenager. But here's the kicker: Olivia Newton-John almost turned down the role, too. When the producers first contacted her, Olivia insisted that she be allowed to do a screen test with John Travolta first to make sure they had the right chemistry. Well, they did, and the rest is history.
One of the fans' favorite scenes is when Sandy goes all "bad girl" and performs "You're the One I Want" with Danny Zuko. The scene comes across as one on fire when electric sparks fly between Olivia Newton-John and John Travolta, and this legendary scene continues to delight movie buffs today. As for us, we're sure glad that Olivia did that screen test, and we're fans of The Fonz, Marie Osmond, and Susan Dey, too, but can't imagine anyone but Olivia and John playing this role.
Watch the video below.