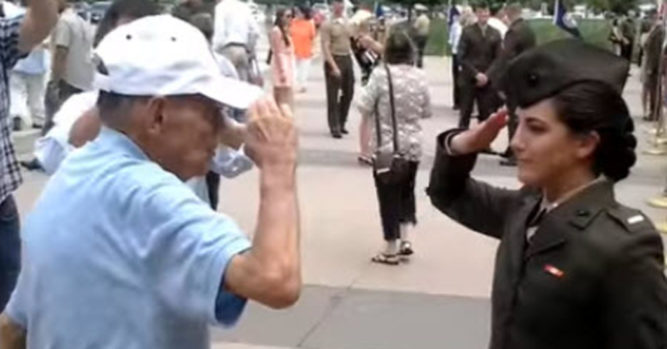 There are many long-standing traditions in the military service. One of those traditions is in the United States Marine Corps, something that is known as the 'First Salute'. This tradition is also sometimes known as the Silver Dollar Salute and involves a commissioned officer choosing an enlisted service member to provide the first salute. It can be anyone but typically, it is a family member, instructor or a mentor who provides such an honor.
Charlotte Williams was commissioned as a second lieutenant in the USMC. For the First Salute, she chose her grandfather, James Williams. He was also in the USMC and retired as a Staff Sgt. You can see the salute taking place and the following image.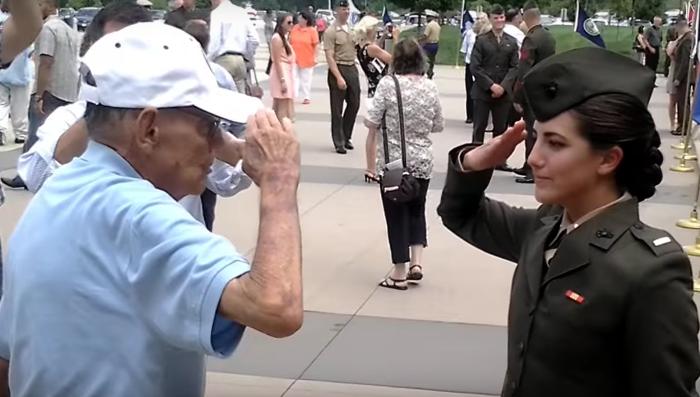 Lieut. Williams received the commission at a ceremony at the National Museum of the Marine Corps in Quanto, Virginia. Her grandfather was selected to provide the honor and he was more than happy to do it. He gave a speech and he also requested something else from his granddaughter, he asked for "permission to hug."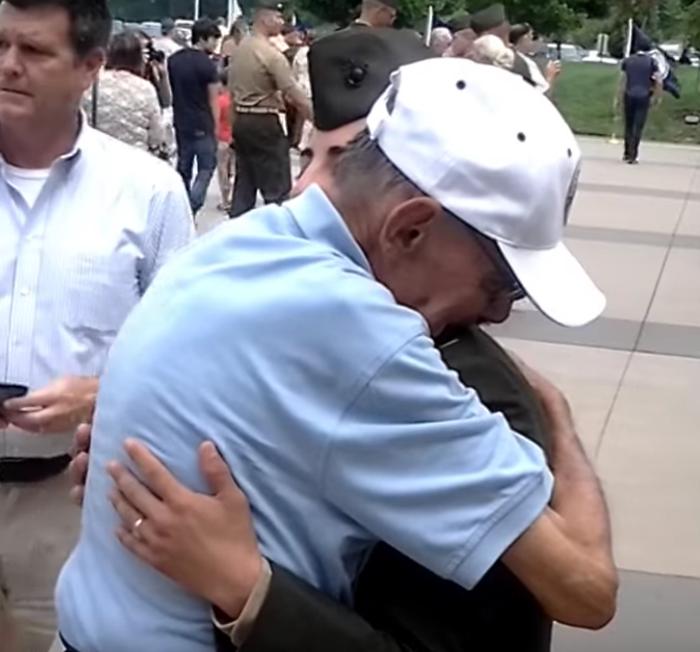 After the First Salute video was shared online, it went viral very quickly. Some people also talked about their own experiences in the comments and others just said about how it was a nice exchange.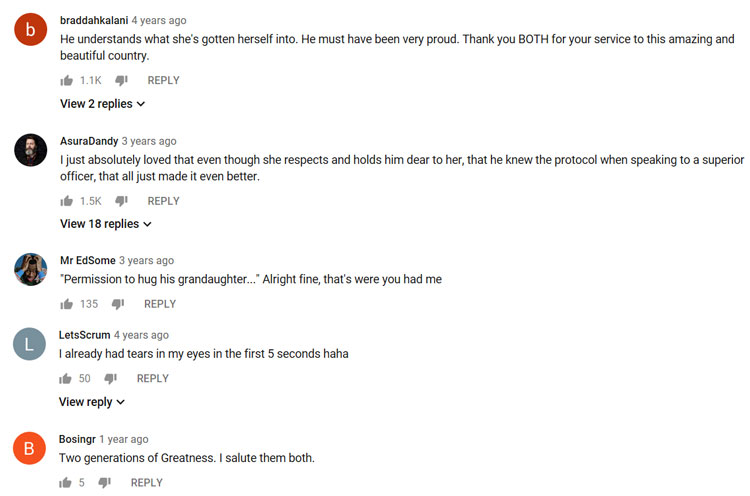 Many people found it difficult to watch the video without tearing up, regardless of whether it is over the tradition or if it was the hug and a kiss on the cheek. She looks at him after it is over and tells him, "I'm glad you came."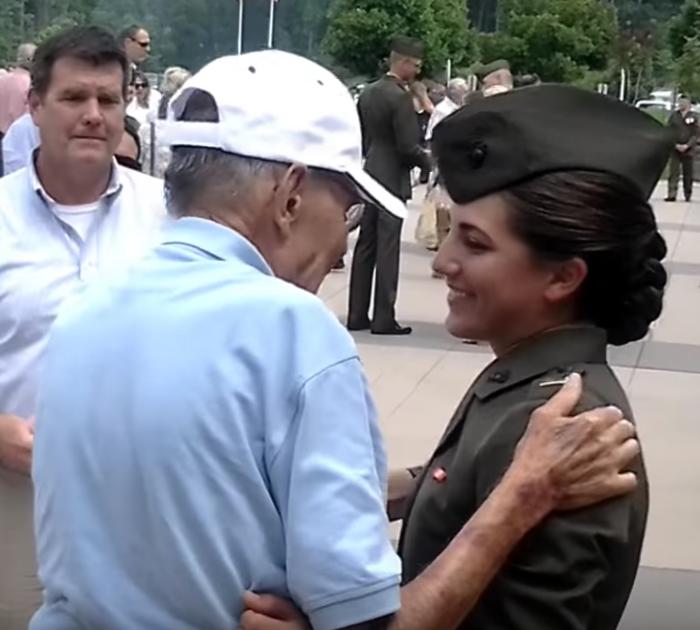 You can see it take place in this video: