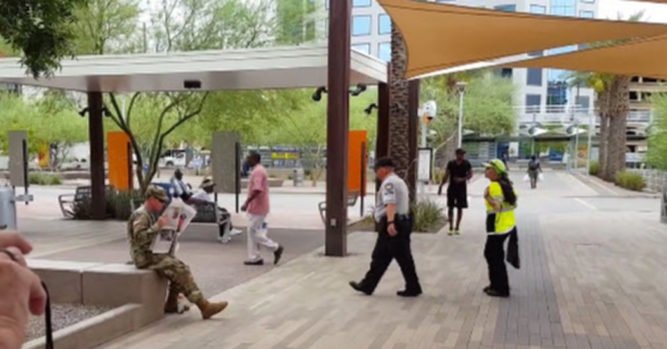 There is perhaps no other love that is greater than what a mother has for her children. It seems to span almost any obstacle and sometimes, it can be seen in the most remarkable ways. Perhaps one of the times when it is seen the most is when a mother has to send her child off after joining the armed services. This can be a very difficult time for both the mother and the child and they can't wait to see each other again.
Although it can be difficult when they are hundreds or thousands of miles apart, it all seems to melt away when they are able to be back together with each other again. At times, it may happen on schedule but at other times, the child may try to surprise the parent and that is when it is truly special. That little surprise something that will put a smile on her heart for quite some time and when you see it in a video, it is sure to put a smile on your heart as well. That is what you will see when YouTuber Larry S. surprised his mother.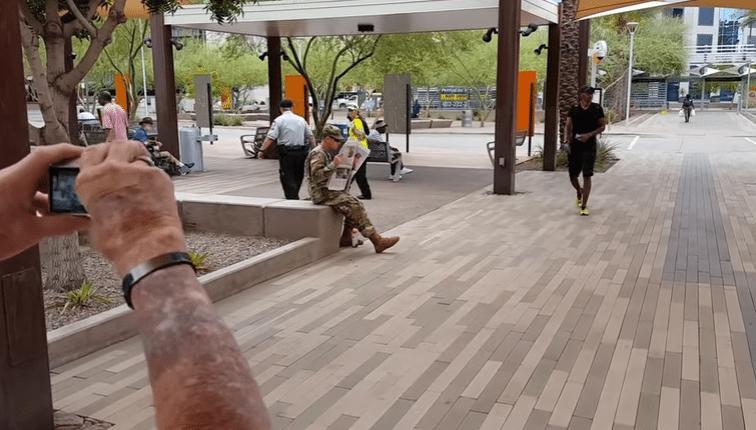 "I told my mother I was to come home end of July, I came home a month early for a surprise."
He didn't really have a sophisticated plan but it worked out perfectly. The only thing that was really aimed for was surprising his mother. He went to where his mother worked, dressed in his army fatigues and sat in the courtyard holding a newspaper. It wasn't much of a disguise but it worked just fine. A coworker brought the mother out into the courtyard and she walked right by him.
"She went the wrong way at first, that's why it took so long lol," Larry wrote.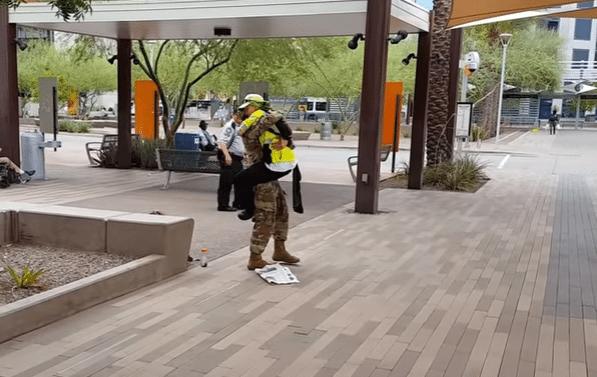 After passing him a few feet she did a double take and then suddenly called out.
"I swear a mother's senses get heightened when their kids are nearby," said a YouTube commenter.
"Lol, good thing your mum took another look at him, cos it would have been awkward if she kept walking, lol," said another.
He came out from behind the newspaper and she literally screamed and jumped into his arms.
"What are you doing here?"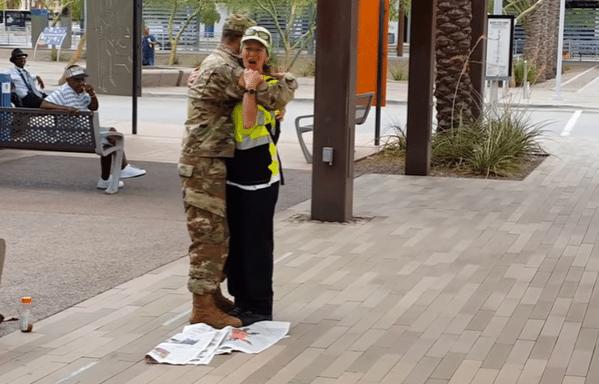 She obviously was having a difficult time believing it because she asked him several times before she stepped back and then came forward to hug him again. She was crying plenty of real tears.
Suddenly, she sees the man shooting the video and realizes it was a big set up. It's a touching moment you are sure to love.
You can see it in this video: