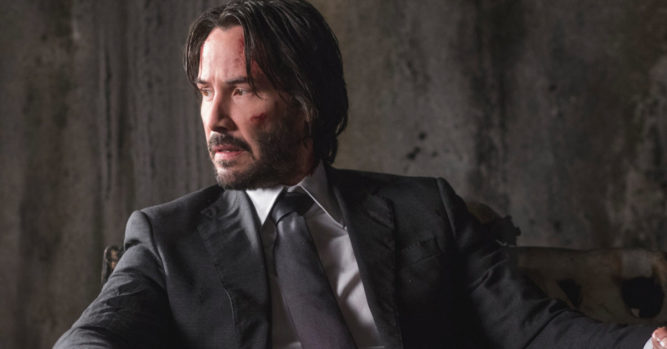 If you're a big fan of John Wick, then you will be excited to know that we don't have very long to wait until we can see the third installment. Keanu Reeves is back up and running and we can hardly wait until John Wick 3 is in the theaters. Fortunately, we don't have very long to wait.
Halle Berry was on social media and confirmed the fact that they would be wrapping up the filming of the new movie. She costars with Reeves and they were doing the filming in Morocco.
Her post on Instagram said: "it's a wrap…CHEERS! A huge thank you to all the beautiful people of Morocco! Thank you for opening your hearts to me and making me feel so at home."
Berry went on to say that the filming was a 'memorable experience' and that she was thrilled to be there with the cast and crew.
"#JohnWick3 has been a truly memorable experience! I have so much respect for #KeanuReeves and this franchise, it's been my honor to be apart of it!" She added "Thank you @chadstahelski, our fearless director – I had the extreme pleasure of working along side your most amazingly talented @87elevenactionstunt crew, lead by @heidimoneymaker! She is hands down the BEST stunt woman working in the business today. They've all pushed me to new levels and forced me to work physically harder than I have ever before."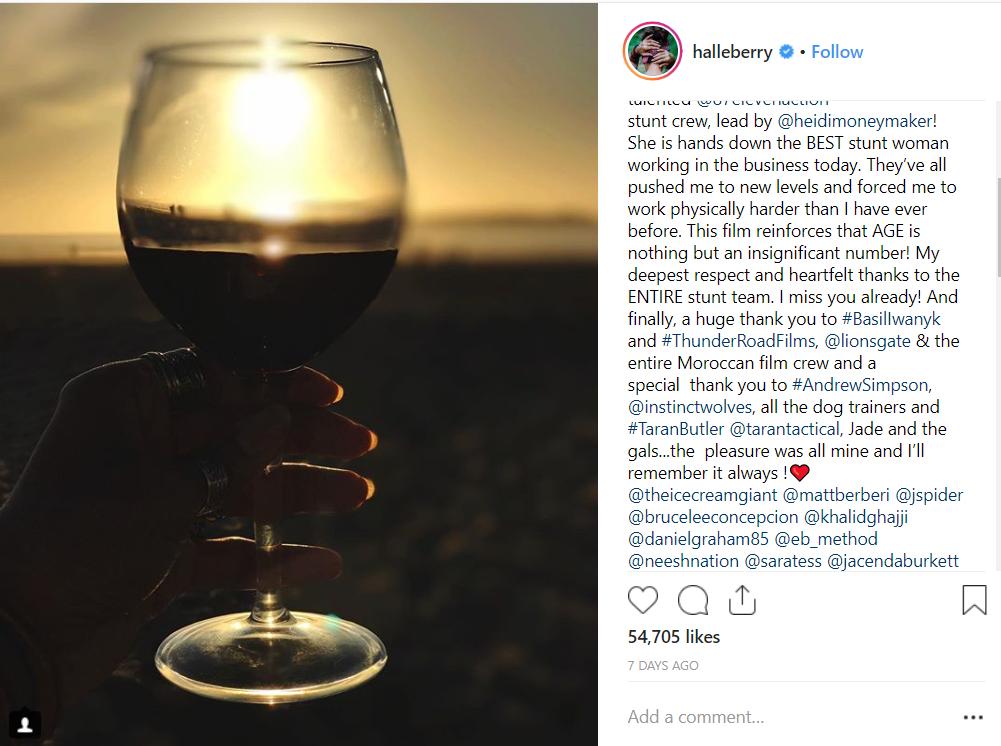 The 52-year-old actress also was upfront about the skepticism over the ages of the cast members. She was also thankful for the stunt team.
She writes: "This film reinforces that AGE is nothing but an insignificant number! My deepest respect and heartfelt thanks to the ENTIRE stunt team. I miss you already! And finally, a huge thank you to #BasilIwanyk and #ThunderRoadFilms, @lionsgate & the entire Moroccan film crew and a special thank you to #AndrewSimpson, @instinctwolves, all the dog trainers and #TaranButler @tarantactical, Jade and the gals…the pleasure was all mine and I'll remember it always!"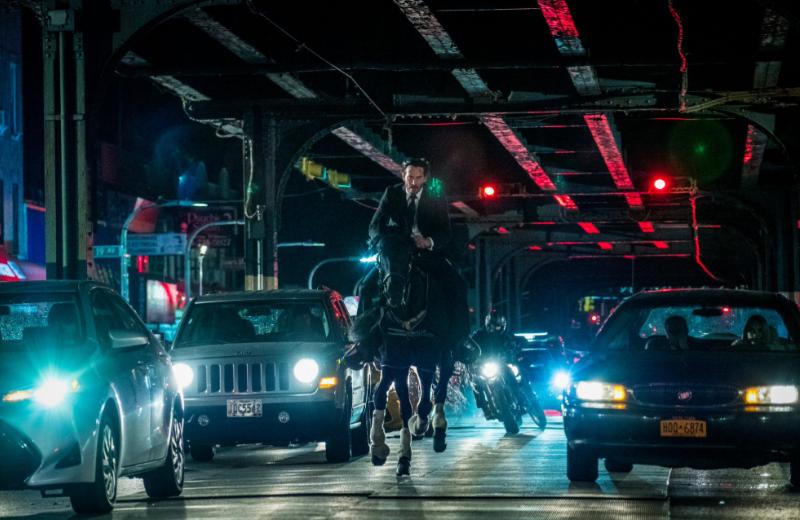 Back in October, a few images were released as teasers to get us ready for the film.
In this new release, Wick has a contract on his life worth $14 million. It was put there for breaking a rule of taking a life on Continental Hotel grounds.
The synopsis states: "The victim was a member of the High Table who ordered the open contract. John should have already been executed, except the Continental's manager, Winston, has given him a one-hour grace period before he's "Excommunicado" – membership revoked, banned from all services and cut off from other members. John uses the service industry to stay alive as he fights and kills his way out of New York City."
This is the final installment of the John Wick trilogy. You can go to theaters to see it on May 16, 2019.