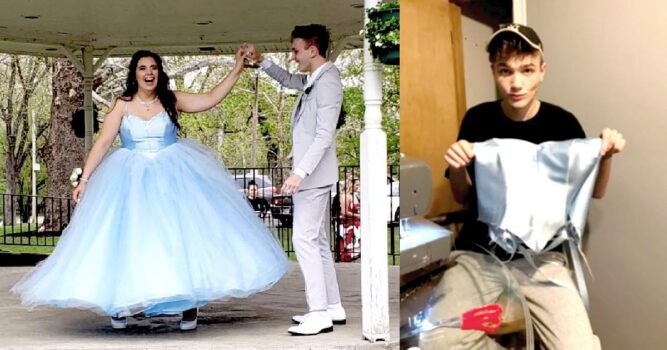 In 2019, two Indiana high school students were in the headlines after one of the teens hand-made his date's prom dress from scratch — despite having zero sewing experience.
Months later, the teen was once again in the news. It turns out that the teen not only continued to sew gorgeous garments after the prom, but he was also awarded the job of his dreams!
Parker Smith was a junior attending Pendleton Heights Highs School.
Parker's prom date, Addi Rust, wished to have a unique dress for her senior prom. Unfortunately, the dress she wanted was way out of her budget!
A Rite of Passage
A prom dress is considered a rite of passage in American high school culture. While all four grades have proms at the end of the year, the biggest prom is always the senior prom. And dresses for these events can run into the thousands!
Feeling bummed, she jokingly told Parker, "Why don't you just make my prom dress?"
Challenge Accepted!
Little did Addi know that Parker took her challenge to heart and embarked on a mission to design and make Addi's dream dress from scratch. Despite never even touching a sewing machine before, Parker was determined to learn the craft!
The teen even sketched a picture of the dress before setting out to make his vision reality.
While the project took Parker several months to finish, the teen managed to teach himself how to design, sew, and make his date's dream dress with a bit of help from grandma.
Now, this is what you call a genuinely loving gesture, folks! Parker spent countless hours learning a new skill to bring a smile to Addi's face!
Addi was able to see the dress throughout each stage of the process, but upon seeing the completed dress, she immediately teared up.
Words could not describe what she felt in that very touching moment.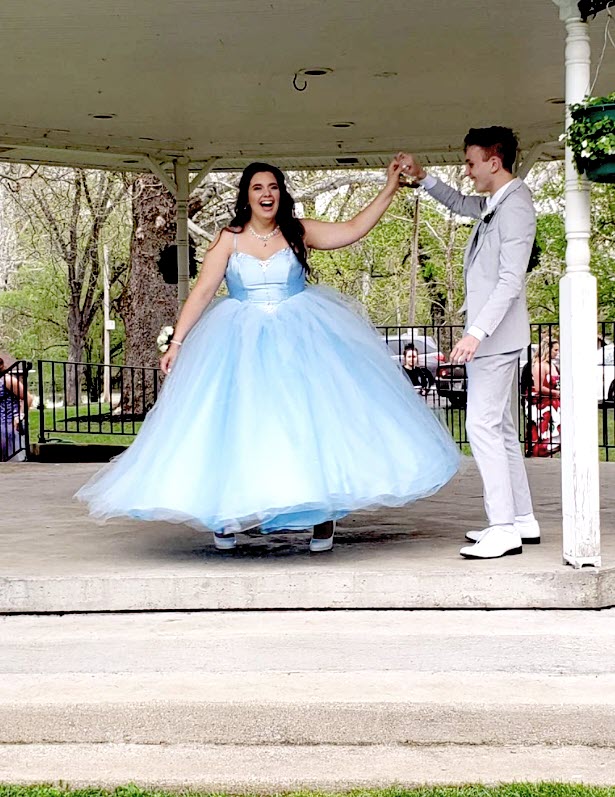 It's safe to say Addi had found her Prince Charming and much more!
By the night of her senior prom, Addi looked and felt like a princess!
And comments about Parker and Addi's incredible story came pouring in online.
Any girl would be so lucky to have a special guy like Parker in her life!
There's little wonder why the internet can't stop singing this young man's praises.
Some have gone as far as to declare Parker, a "hero!"
And while Addi's dress was his first design, it turned out not to be his last.
The teen continued making dresses and decided to study musical theater and consume design in college!
A True Cinderella Story
Parker soon had his chance to have his own Cinderella story after a FOX producer named Bob Harbin heard about his incredible deed. Harbin was looking for someone to design the costumes for an upcoming production of Cinderella and thought Parker was a perfect choice!
It turns out Harbin was also a close personal friend of one of Parker's teachers who put him in contact with the teen.
Harbin asked the teen to create Cinderella's dress. But Parker did him one better. He made the character's peasant dress which also turns into her iconic evening gown using a few high-level costume tricks!
How about that for talent!
We have a feeling Parker has a very bright future in the business! You can watch a video about his remarkable story below.
Who would have thought joking comment, which led to a good deed, would land Parker a brand new career? Wow! Please be sure to pass his story along to your friends and family.