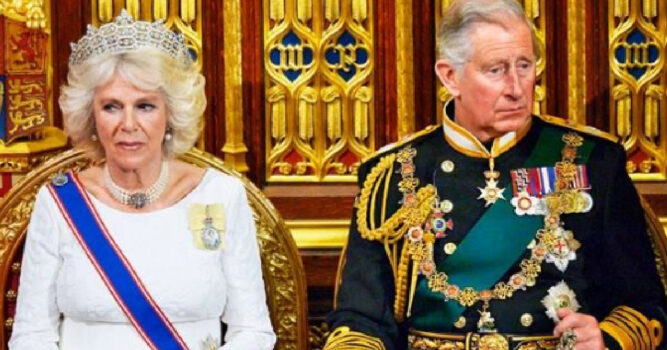 For Royal Watchers and Princess Diana fans, there are few things that raise as much ire as even the mere suggestion that one day Camilla could be crowned England's Queen.
However, even if Prince Charles did become the new king, that would not automatically make his wife queen. That seems to be a safe assumption, but as with most things royal, things are not as simple as they may appear.
The burning question of what future title would be bestowed upon Camila has been a popular debate ever since she and Charles got engaged in 2005.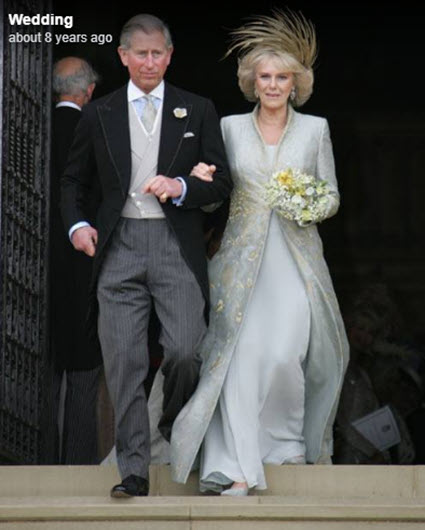 According to their official statement, which was released on February 10, 2005, on the day the engagement was first announced, she would not take the title of queen should Charles ascend to the throne, but rather that title of The Princess Consort.

However, this hardly settled the question in the public's mind. According to Newsweek, the official statement was later removed sometime in 2018 prior to March. People also noted how at some point, Prince Charles' official website also removed the question from their FAQs page.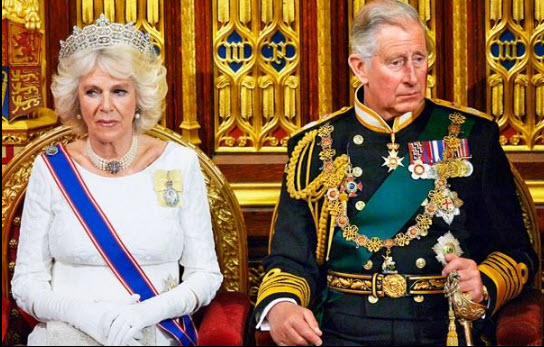 Even people close to the royal family don't seem to have a specific answer regarding this situation. Earlier, Duchess Camilla's son, Tom Parker-Bowels, further fueled speculation surrounding his mother's future title.

Now, as to references to the title of "Princess Consort," they were quietly scrubbed from all official websites, as Prince Charles' feeling about the subject became clearer.

While it may be Prince Charles's hope that his wife will take the title of Queen of England one day, it's a concept that one expert says Prince Harry and William find abhorrent.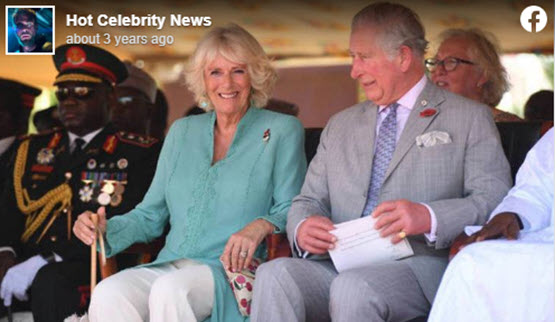 It's even reported that her Majesty Queen Elizabeth II referred to Charle's wife as "that wicked woman" and never wished to have any relationship with her initially, nor did she attend her son's wedding to Camilla. But, she did attend their reception, reports Express. And it appears that over time her position regarding her daughter-in-law has somewhat softened.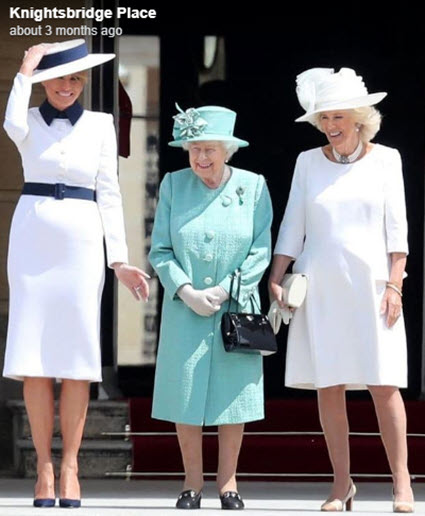 However, that isn't to say that Camilla has at least a few loyal supporters, including Penny Juror, the author of her authorized biography.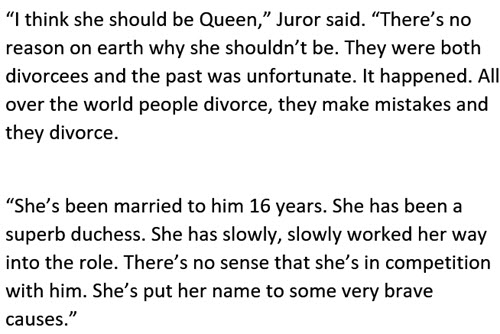 However, British citizens don't seem at this time (or at any other) to be very keen on the idea of calling Camilla their queen. As reported in Newsweek, a YouGov poll revealed that about 41 percent of respondents believed Camilla should be named "Princess Consort" should Charles become the next king, while 28 percent believe she shouldn't have a title, and only 13 percent believes she deserves the title of queen.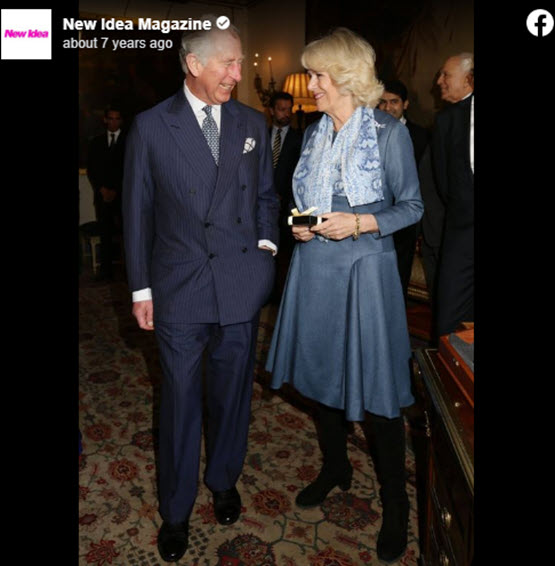 You can also watch a video about this story below.
Something tells us this conversation will be with us for yet some time. What are your thoughts?
Also, please be sure to pass this story along to your friends and family.