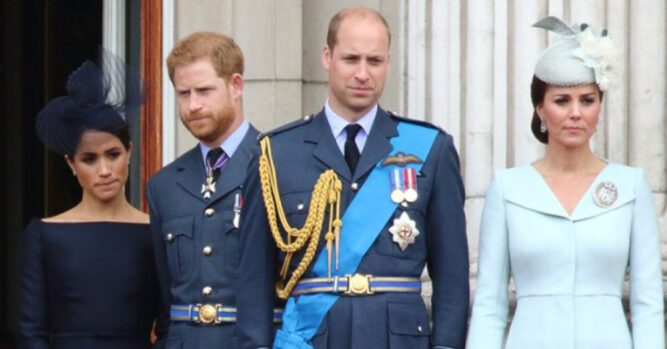 It doesn't matter what family we belong to, there are going to be times when we have difficulty with our siblings. It is true in the most common homes and apparently, it is also true in the royal family as well. Many of us have become aware of this when we see the struggle that seems to be happening between Prince William and Harry. Sure, they try to keep things scaled-down but as brothers, they are sure to have their differences. It seems that picked up steam once Harry and Meghan moved to the United State.
Most recently, there has been some talk about Harry and Meghan's children. First Archie and now, Lilibet have arrived on the scene and their parents are determined to see that they grow up without any invasion of their privacy. That is a fairly tall order for a royal family, as there are so many that are interested in what is happening. It seems to have gone even further south, now that it is being reported that Harry and Meghan can't have Lilibet Christened at Windsor Castle and it is Prince William who is giving the order.
It's been three months & we still haven't seen Lilibet Diana Mountbatten-Windsor yet. I guess Harry & Meghan did get their "privacy" y'all keep bringing up. pic.twitter.com/nIfsuDK4UJ

— BLACKLIVESMATTER (@Jasamgurlie) September 27, 2021
Lilibet was born on June 4, 2021. She was named after Harry's grandmother, as Lilibet was her childhood name. Her middle name, Diana, is to honor her grandmother, The Princess of Wales.
Prince William refused to allow the Sussexes to christen Lilibet Diana in Windsor? https://t.co/cLQ4AyP3Tm pic.twitter.com/UmlmQHgAN3

— [email protected] (@KaiseratCB) October 4, 2021
The big question is, where will she be christened, and will her uncle, Prince William, be there. That remains to be seen but for now, we seem to be catching a little bit of a peek inside of the family as they are struggling to make some important decisions and work along with each other.