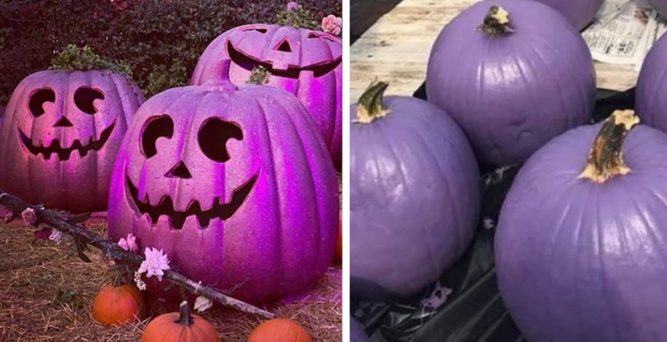 When it's 2020, you just never know what curveballs we're going to be thrown. Because of the ongoing global health crisis, much of the country is still shut down, even if just partially. And most of the parts of the U.S. that are open are requiring masks to be worn to slow the spread of the deadly coronavirus pandemic. However, it's nearly the season where kiddos get dressed up in scary (or adorable) costumes and go about trick-or-treating and participating in other Halloween activities. People are already decorating their houses, hoping to bring some holiday cheer into their homes for their families.
Many people go all out and rally huge groups of friends and family to enjoy the spookiest day of the year. In our hometown, there is an entire street that's shut down so that people can trick or treat. The street has all of the "big houses" in the town and the homeowners go all out in decorating their homes, with many homes even having mini haunted houses right there in their yards. Once, we even saw a yard that had a stage and an Elvis impersonator. It's a lot of fun to be a part of and almost a little mini-festival of sorts.
With the concerns about the spread of COVID-19, Halloween is a bit of a scary proposition this year. Trick or treating literally involves a lot of hand touching and candy changing hands. If I had little children, we would find another to celebrate. Even though my kids always looked forward to Halloween, it's just not worth it when the risk of illness is so huge. Children are only young for a brief blink of an eye and for some parents, even missing one holiday makes them sad.
One growing group of people is trying to save Halloween this year and they're doing something really pretty to try to make it happen. Social media has been seeing people post a lot of ideas for keeping the trick-or-treating tradition alive, even in challenging times. People are jumping on a trend that may actually have some merit. "Operation Save Halloween" has people who are welcoming trick-or-treaters at are putting purple pumpkins up outside their houses and in their yards. If you see a purple pumpkin, you know that the family in that home feels that their home is a safe place to stop for candy.
If this is something you want to participate in, be sure to practice safe distancing from trick-or-treaters and use hand sanitizer. Above all, wear a face mask (decorate it cute or something!) to protect yourself and the little ones.
Of course, you're just taking their word for it that they're practicing safety guidelines, and one person's idea of safe may not be your own, so use your own judgment.