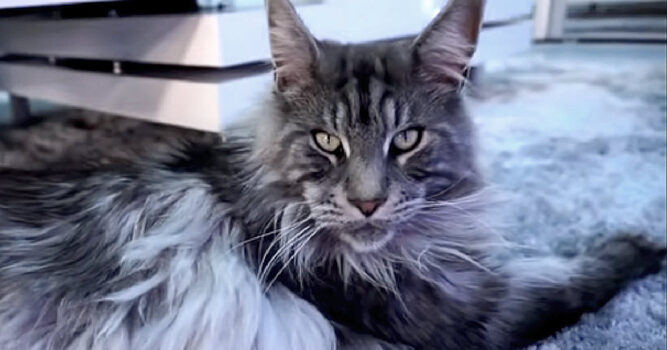 Authorities in Russia made a shocking discovery when they found the body of a woman who collapsed and died in her home. Her corpse had been partially eaten by her 20 giant Maine coon cats. Police were called to the woman's home to perform a welfare check after one of her employees requested they check on her. The employee says they were not able to contact her for several days, prompting concern.
Most animal experts agree that as disturbing as many of the details, in this case, might be, the cats were not left with a lot of options.
One animal expert explained to the New York Post:
"The cats were left alone on their own for two weeks, there was no food, so what else to eat? It's understandable right? They ate what there was."
The post also notes that these cats were found in relatively healthy condition and sold to new owners for around  £29 (or $35). However, it's unclear whether the new owners were told about their gruesome history before the sale.
Believe it or not, this is not the first time cats have been known to eat their owner's body after they die.
The post also notes that a pair of cats had once broken into a research laboratory in Colorado and started to snack on the courses there.
Sara Garcia, who wrote a study on the incident, explained that cats each chose one body to consume. She explains:
"The main theory is that cats are picky eaters."
Also, it should be noted that Maine Coon cates typically have a diet of fresh meat rather than canned or dried cat food.
You can also watch a video about this story below.
Thanks for reading. Please be so kind as to pass this story along to your friends and family?
Sources:
"Woman's Body Eaten By 20 Maine Coon Cats After She Passes Away In Her Apartment" Little Things. June 17, 2022.