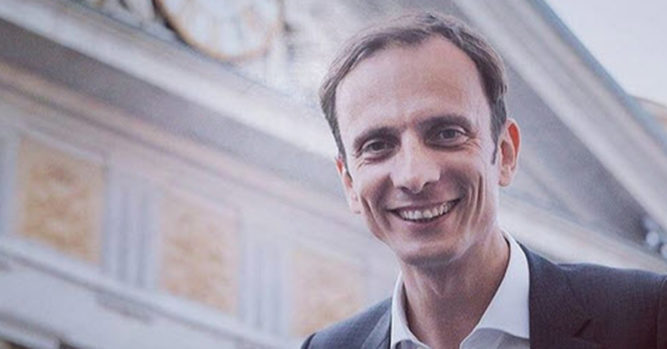 We often hear people talk about Karma and sometimes, we might even see it in action. It seems to come out of the blue and it doesn't matter if you truly 'believe' in it or not, the fact that 'what goes around comes around' is in full force is nothing short of amazing. It was seen recently in Italy, which has been experiencing an outbreak of measles.
When it comes to subjects that just seem to set people on fire, vaccinations seems to be at the top of the list. The anti-vax movement has reached all corners of the globe and it is very strong in Italy. In fact, the support for the anti-vax movement has made so many inroads that the Italian government actually no longer makes parents have their children vaccinated. The problem is, sometimes it can come back to bite you in the rear.
There have been some changes lately that seem to be bringing back the voice of reason. Healthcare officials in Italy brought back the law that requires all children to have their vaccinations before they start nursery school.
It is not only an issue in Italy, but it is also a worldwide population. The World Health Organisation says that a 95% vaccination rate is necessary to achieve the elimination of a disease.
Meanwhile, in the United States, there are different laws in different states. Most parents can have an exemption if they ask for it.
Recently, there has been another development. An Italian politician that was very vocal about not vaccinating landed in the hospital.
Massimiliano Fedriga, the president of the Friuli-Venezia Giulia region is a member of the Northern League Party. According to reports, he was sick with the chicken pox.
He argued against the Lorenzin decree in 2017 which was in place to make vaccinating children compulsory.
His children were vaccinated but he felt that it should be a choice. He also said that "making the 12 vaccinations, which include chickenpox and measles, mandatory was not the best method to convince anti-vaxxers."
It is the definition of irony that he would end up in the hospital for 4 days recovering from chicken pox. When he was discharged, he wrote on social media, "I'm fine, I'm at home in convalescence and I thank everyone."
Roberto Burioni, a microbiologist hopes that this makes adult vaccinations be taken more seriously. He said: "[Mr. Fedriga], like many adults, did not get vaccinated…"
"If he had been vaccinated as an adult he would be in perfect health," he added.
"If he had infected a pregnant woman we would be facing a malformed child or an abortion."
"The only way we have to avoid such tragedies is to vaccinate us all to prevent the circulation of this dangerous virus, which could have hit a much more vulnerable person."
Many people were mocking him because of this strange twist.
He came on to explain:
"I have always said that I am in favor of vaccines and to achieve the result is necessary to form an alliance with families, not impose [it on them]."
He added, "[The critics] even said I would get chicken pox from my children, not realizing that my children are vaccinated (as I have stated in many interviews)."
It will be interesting to see where this one goes from here.