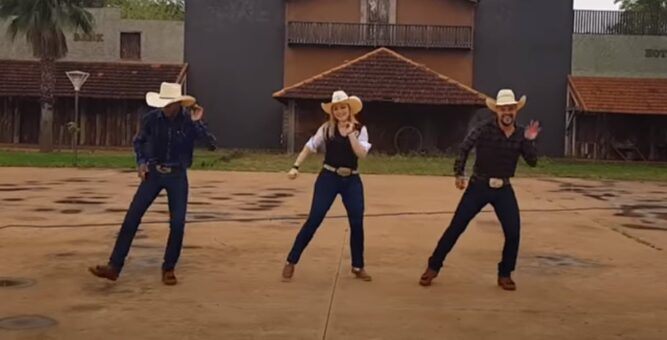 I grew up loving country music right along with rock and roll and pop music. Living in the South, country music is a part of the fabric of society and it doesn't mean you're a redneck if you like it. Country music talks about the struggles of the working-class people and about the folks who work the land. Some of my favorite songs are country songs, and country music isn't even my favorite genre. I've also learned in life that you can be an educated person and still be a redneck, for that matter. I consider myself to be an educated country girl.
Also, country music has a wide appeal with audiences all over the world. It's catchy and you don't even have to speak English to enjoy the tunes. Many cultures around the world have embraced American country swagger not just as a music genre, but also the clothing styles and dances involved with this unique music as well. Basically, anywhere you can find cowgirls and cowboys, you can be sure to find country and western music. Take this dance group from Sao Paolo, Brazil, for example. Brazil is a huge ranching and cattle country, and these talented dancers are strutting their stuff on a ranch.
The dance troupe is led by choreographer, dancer, and real-life cowgirl, Thys Monaro, who is from Brazil. She frequently posts videos on her popular YouTube channel of her living the country life in Brazil, including dance routines, tutorials, and other things to do with the life she lives on the ranch. In this video, she's dancing with cowboys Drama Lendário and Warlei Oliveiraon to Gretchen Wilson's "Redneck Woman." It's a hoedown for the ages, and it's not just an average line dance, either. They're kicking their heels super high and it's awesome.
The version of Gretchen Wilson's hit song is a cover by an artist named Jill Johnson. Enjoy this amazing video.