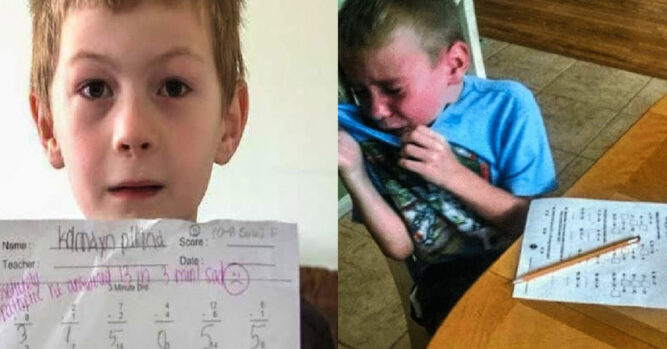 Ever since we were young and went to school, we had to deal with teachers on an ongoing basis. When we think about some of the teachers that we had in our school career, we likely remember some that were good and some that fell short of the mark. Unfortunately, there are some teachers that just have a style that doesn't necessarily meet everybody's expectations and at times, can even be a little bit rude. That fact was seen recently when a father from Pennsylvania, Chris Piland went on social media to talk about what his son experienced.
His son had taken a math quiz that was obviously given a set time of three minutes to finish. During that time, his son, Kamdyn was able to complete 13 of the problems. Obviously, his teacher thought that it wasn't good enough and in red ink, he wrote the word 'pathetic' and then after describing how he had only done 13 problems in three minutes, he put a sad face. Of course, these comments were meant for the parents but the son saw them as well and you can imagine how demoralizing this would be.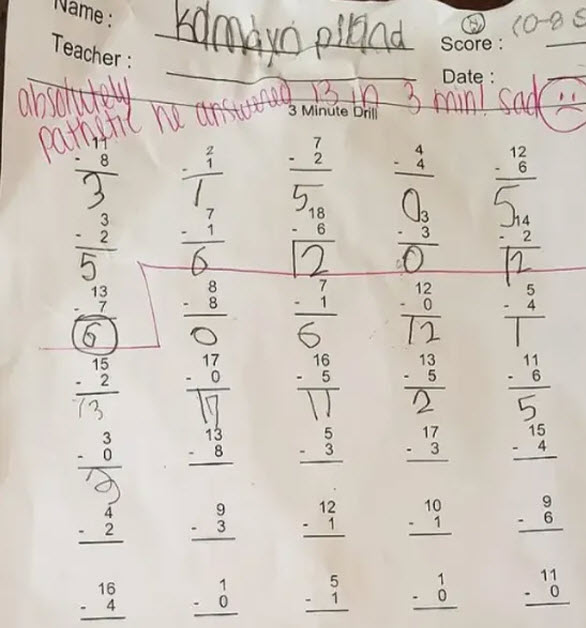 Most of us probably experienced some of this when we were in school and it may have just been something that we had to put up with. Then again, we live in a day and age when people will vent their frustrations on social media about anything that bothers them. He went on Facebook to talk about his son's quiz and he showed a picture.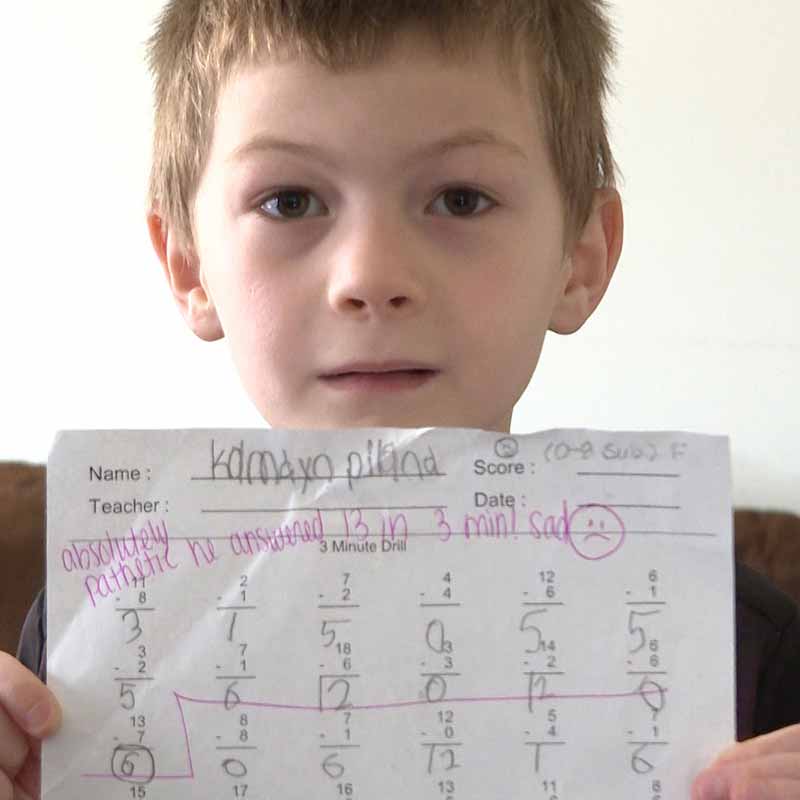 The picture was met with outrage by many people who couldn't believe that a teacher would post something like that. There were also many who talked about how difficult it was to be a teacher and that it wasn't necessarily the right career for everyone. I'm not sure where this teacher falls in that mix.