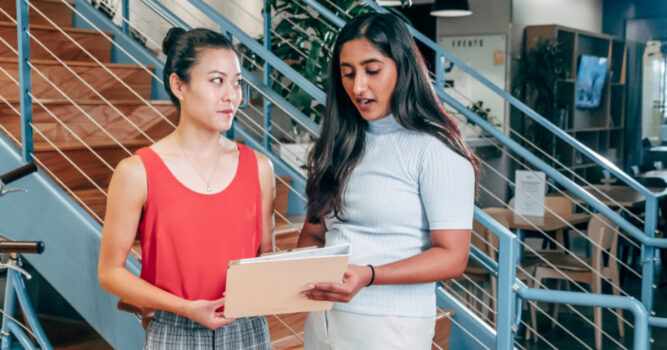 The Center for Economic and Policy Research reports that out of a group of 36 of the world's most developed nations, the United States is still the only member country in Organization for Economic Cooperation and Development that does not require employers to offer workers annual paid leave.
This leaves 23 percent of American workers with no paid leave, and 22 percent are not eligible for paid holidays. So it's easy to imagine how any kind of accumulated paid time off is pretty valuable and taken very seriously by workers. And recently, a childless woman wrote into Reddit's infamous AITA subreddit asking people if she was wrong to refuse to donate her accumulated vacation days to her 41-year-old co-worker with three kids.

The 25-year-old woman shared the story of how one of her co-workers, who's also a mom, insisted that she give her some of her vacation days to spend her time off with her children.
Here's her thread in its entirety.
Part 1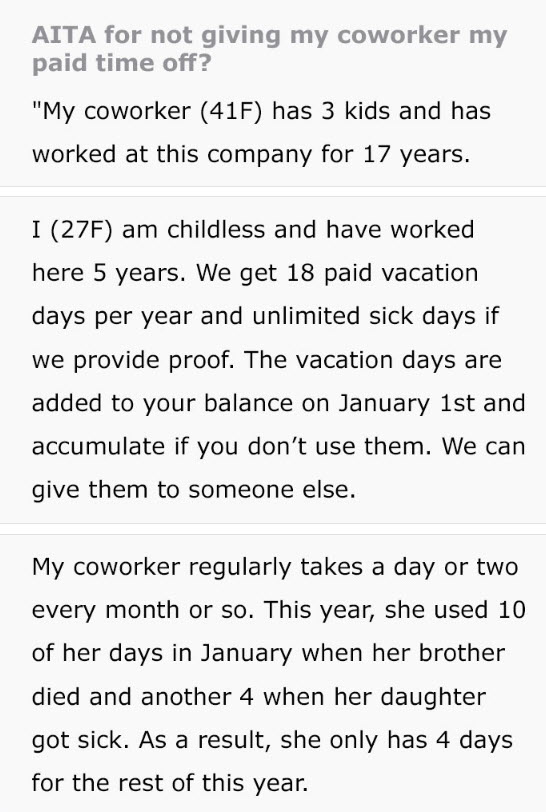 Part 2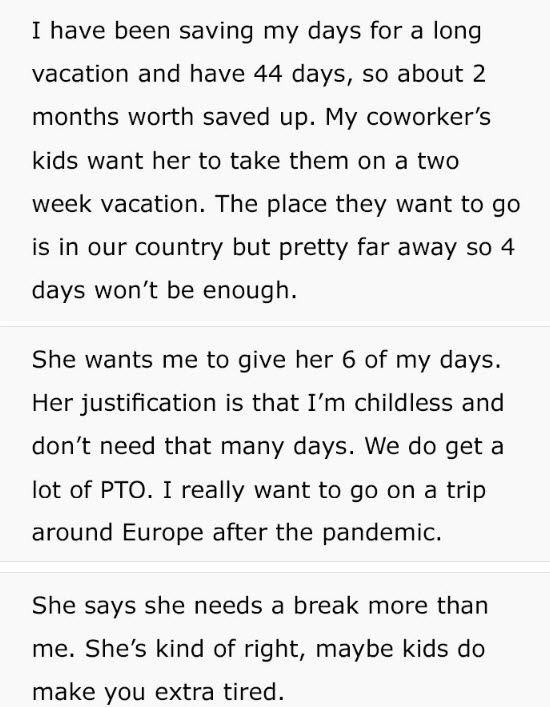 Part 3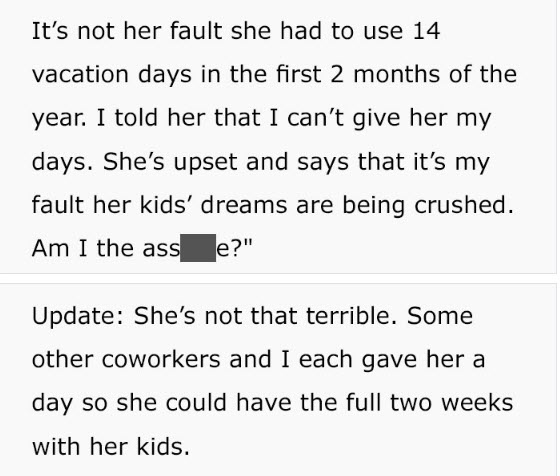 Today, the discussion concerning voluntary childlessness has become more relevant as issues such as PTO (Paid Time Off) are highlighting divisions, sometimes along generational faultlines.

Disagreements between people without kids and parents dating back for generations. Still, it seems that those of the Baby Boomer generation are more likely to treat having a child as something mature, courageous, and noble. The Childfree Girls explained:

The Pandemic has made the situation worse in many ways for childfree workers as companies eager to hire talent are seeking to award all kinds of benefits to parents, prompting many childless workers to cry foul.
In response, many have labeled childfree workers as "selfish" people,  tag many of them have grown sick of hearing. According to Laszlo Bock, the former head of human resources at Google:

Here's some of what the online community had to say about this situation.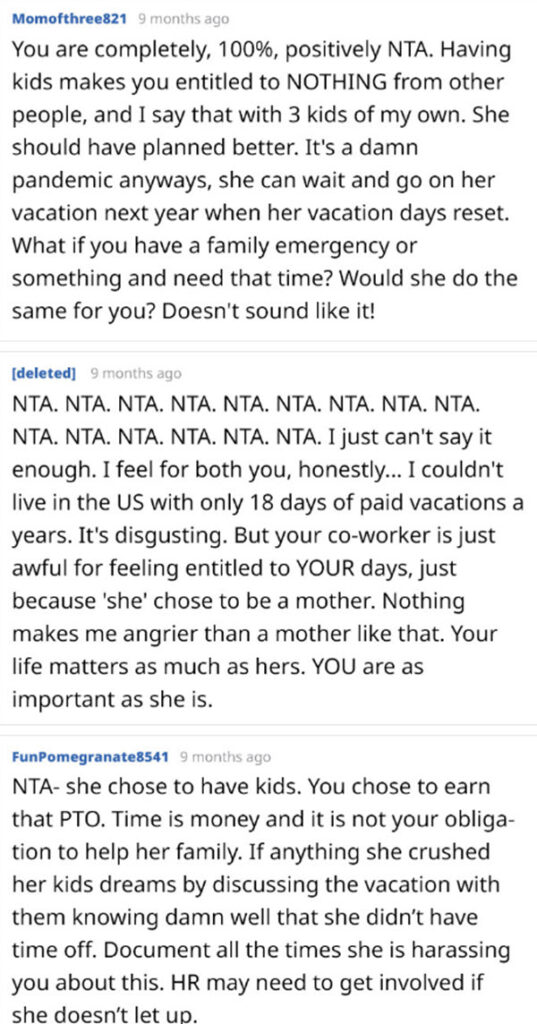 And it turns out that both employees with kids and employees without children are not happy with the current situation.
During these times when more people are working from home, employees without children find themselves having a heavier workload, according to a Bloomberg report.
At the same time, parents who work feel totally drained after spending a full year homeschooling their kids while working from home, with little of any pleasure time for themselves.
Here are more comments about the situation.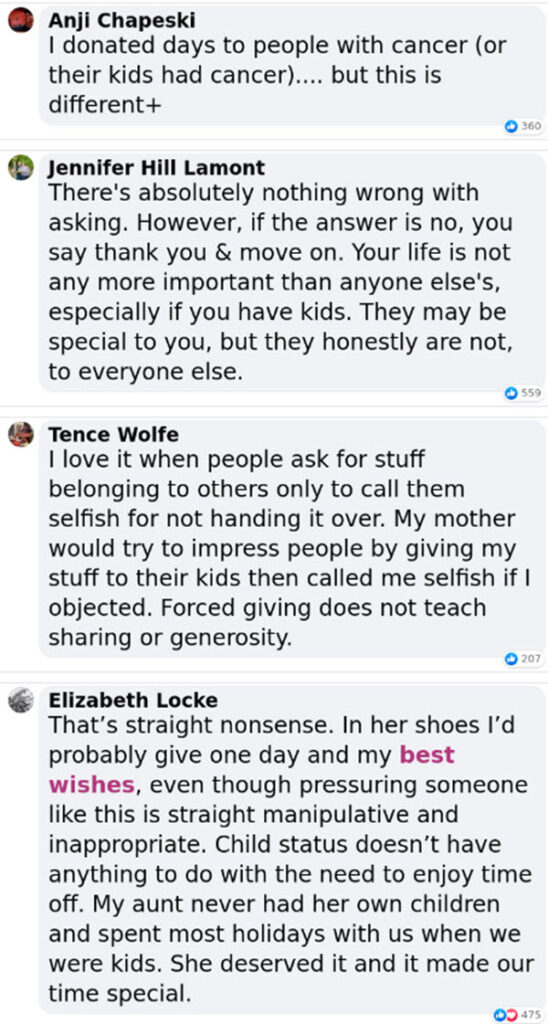 Do you think the woman is right to deny her co-worker her PTO, or should she have given it to her? Let us know your thoughts, and please be sure to pass this story on to your family and friends.