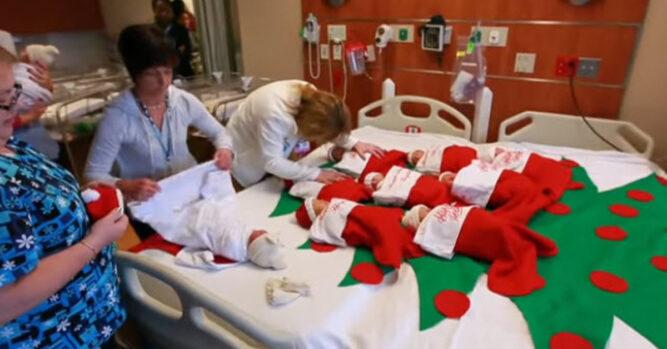 One of the traditions that have been a part of Christmas for hundreds of years is hanging the stockings to be filled for the holiday. If you have a mantle in your home, it is likely that these stockings are hung 'with care' and we do our best to make sure that they are filled to the brim with all kinds of interesting little knickknacks. Although the main gifts may be under the tree, there is a lot of thought that goes into what takes place inside of the little stockings as well. We may even have stockings that we have used every year since we were children and it becomes a family tradition that we treasure.
In San Antonio, Texas there is a hospital that also uses the Christmas tradition of stuffing stockings but they are doing it in a most adorable way. In fact, they have been doing it for many years and when you see it for yourself, you will realize why it is so popular. The hospital volunteer group, the Bluebirds are busy taking care of the patients and staff at the hospital all year long. It is at the Methodist Children's Hospital, and the Christmas stockings have a very special treat on the inside. After all, they are stuffing the stockings with little babies to send them home with a matching hat. I don't know if it is possible for anything to be more adorable.
A Christmas stocking trend from a Children's Hospital in Texas is becoming popular.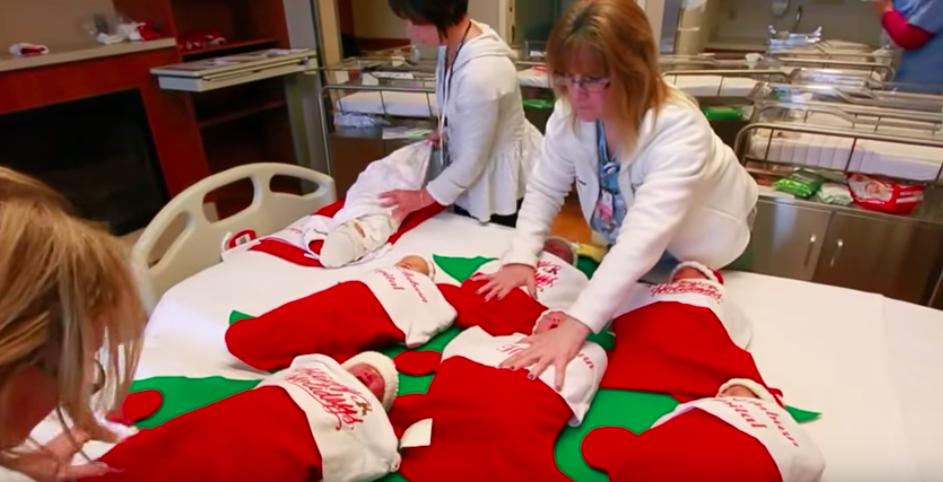 People who have received a newborn in a Christmas stocking are sharing their thoughts: "When my youngest daughter was born New Years day she was wrapped in a white stocking with a red band while the other holiday babies were in red ones," one reader says. Another reader says that they remember "when [her] son was born, he was too big to fit in the stocking, so they put a Santa hat on him."
The last person says, "This is how my son came to me in the hospital."
It is not unusual to receive your baby at the hospital in a receiving blanket with a little hat. If they happen to be born during the holiday season at this Texas hospital, there will be a special surprise for you. You can see it for yourself in this video:
Source: Do You Remember