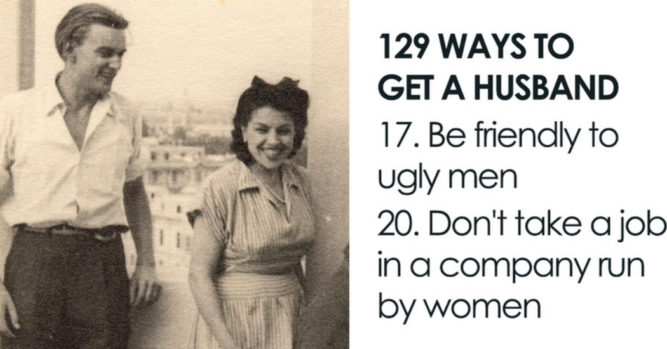 If there's one thing that is constant is the world around us, it's the fact that things are constantly changing. We may feel as if everything is going along quite nicely and suddenly, our thinking may be completely out of date. It can sometimes land us in hot water or at the very least, in a very difficult and frustrating situation. That is especially true if you are doing more than looking back just a few years and you are looking back half a century.
What would you do if someone asked you to describe what was taking place in the 1950s? You don't really have to have lived in the 1950s in order to understand that there were interesting things taking place. The Cold War was ramping up between the United States and Soviet Union and we were venturing into outer space for the first time in history. Another interesting thing about the 1950s is how the magazines were advising women to seduce men. Really?
One woman came across an interesting copy of a 1958 McCall's magazine. In that magazine, an article entitled '129 ways to get a husband' caught her eye. She decided to share it, and it is every bit as good as you would expect.