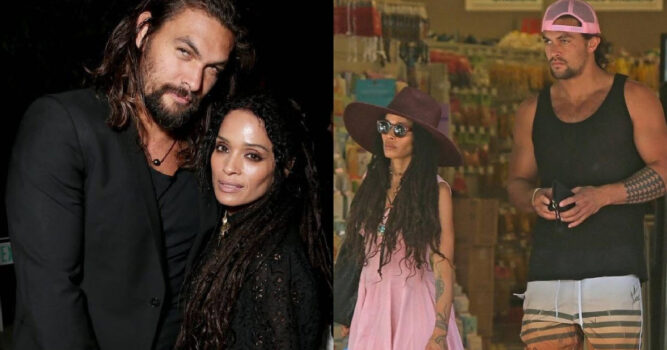 In sad news, "Aquaman" star and Hollywood heartthrob Jason Momoa and his wife, former "Cosby Show" star Lisa Bonet, announced they are getting a divorce.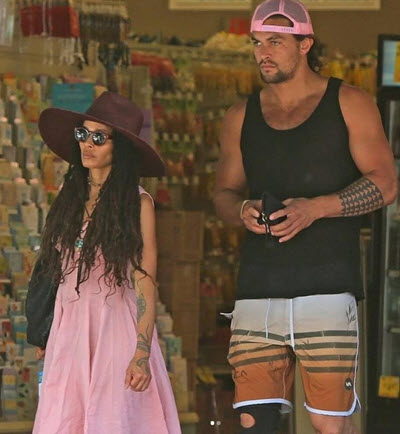 While they had only been married four years, the couple had been together much longer — for 16 years.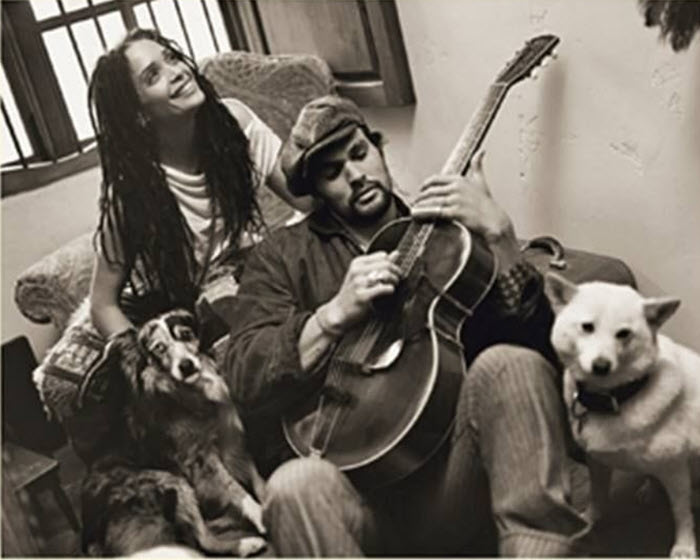 The news had come as a total shock to fans who saw them as one of Hollywood's most "in love" couples.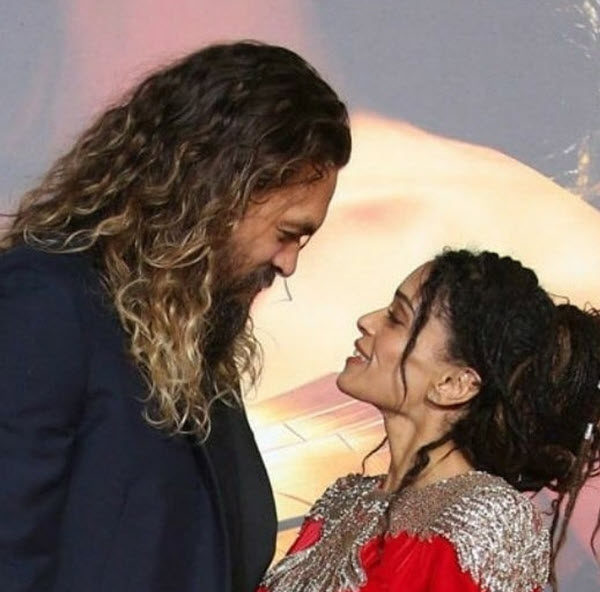 We never heard of any scandals or big public fights between the two stars who married in 2017 and made their big announcement on Wednesday, January 13, 2022.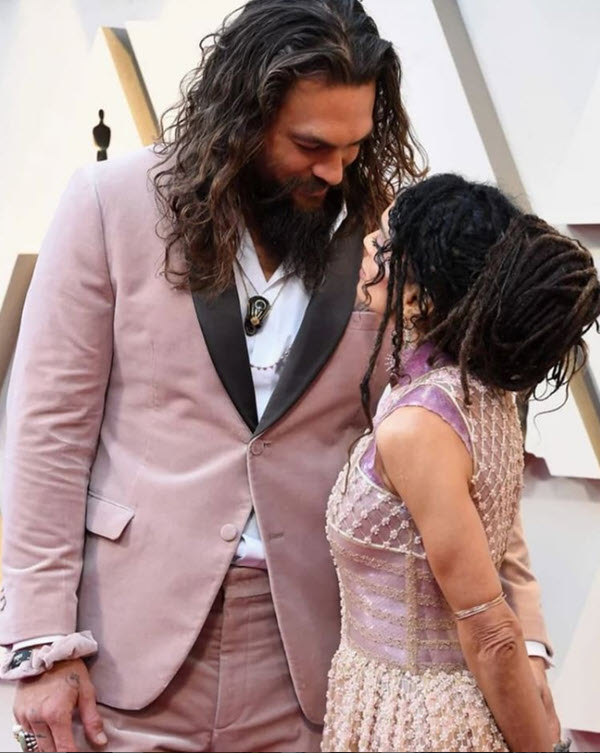 The pair had two children together, a daughter named Lola, born in 2007, and their son Nakoa-Wolf, born in 2008.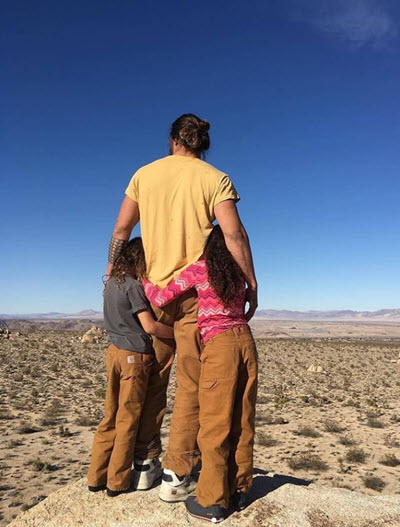 And it's no secret that Jason had had a crush on Lisa long before the two met for the first time in 2004.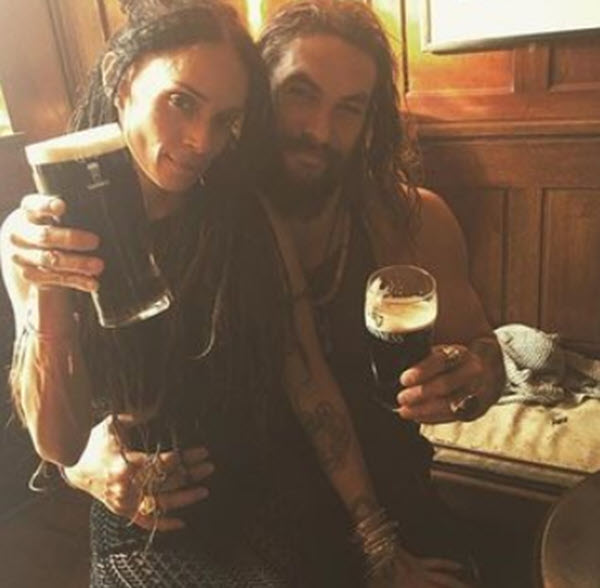 In 2017, during an interview on the Late Late Show, Momoa recalled seeing Lisa for the first time as a child in the 1980s watching the Cosby Show, on which she played the role of Denise Huxtable.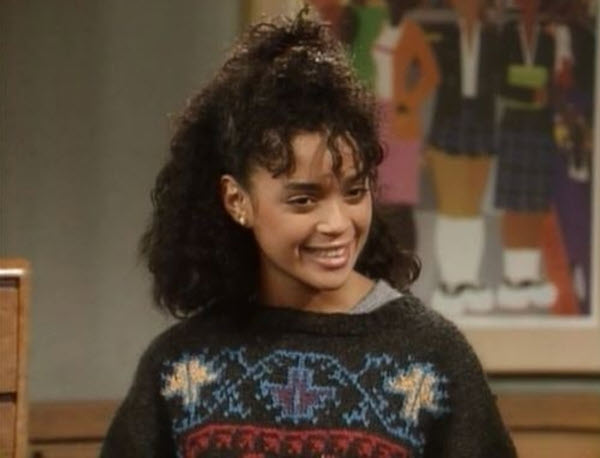 He said he knew right then and there she was the one.

And he certainly fulfilled his childhood dream. The pair met in 2004 at a jazz club, and straightaway fell for each other.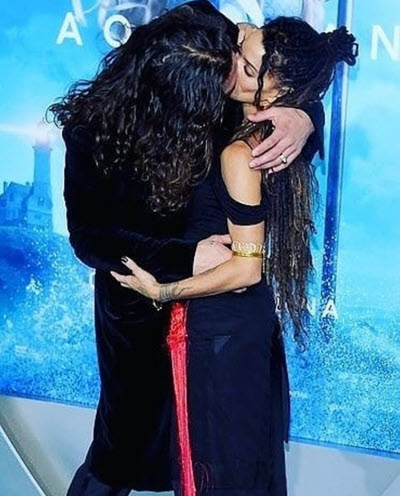 Lisa explained how they'd been together ever since the first time they met.

Lisa continued, complimenting the father of her children, saying that he's a genuine family man.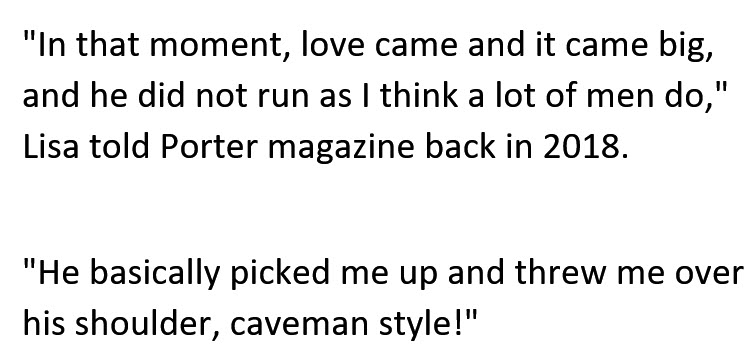 The couple released a joint statement announcing their divorce 16 years together, including nearly five years of marriage.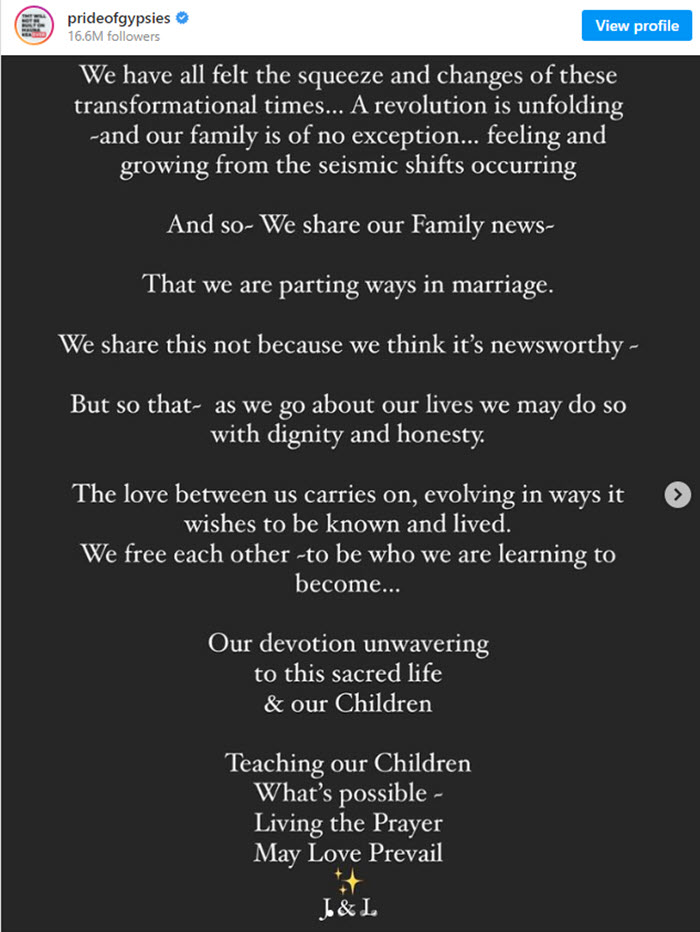 The message began on a positive note.

They explain why they were sharing the update about their relationship stating it was:

The couple continued: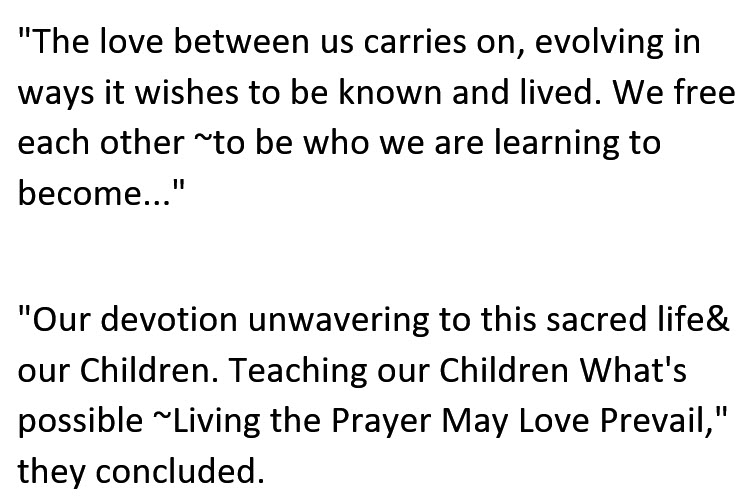 Fans soon took to social media to express their shock, grief, love, and support for the once-inspirational Hollywood power couple.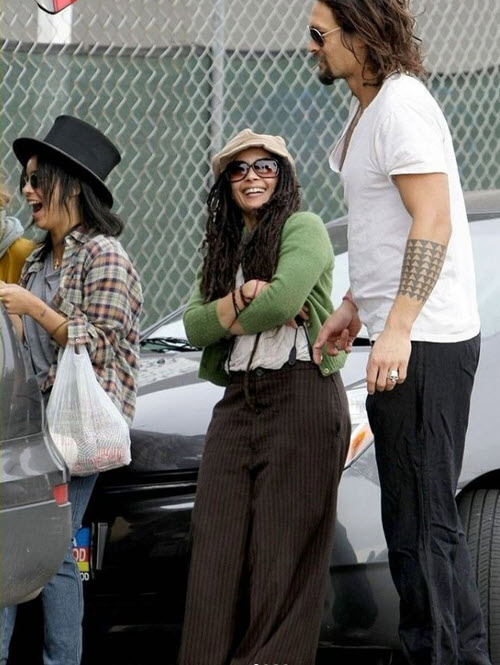 Interestingly, many fans seemed more concerned about Momoa's bromance with Lisa Bonet's other ex-husband, rockstar Lenny Kravitz.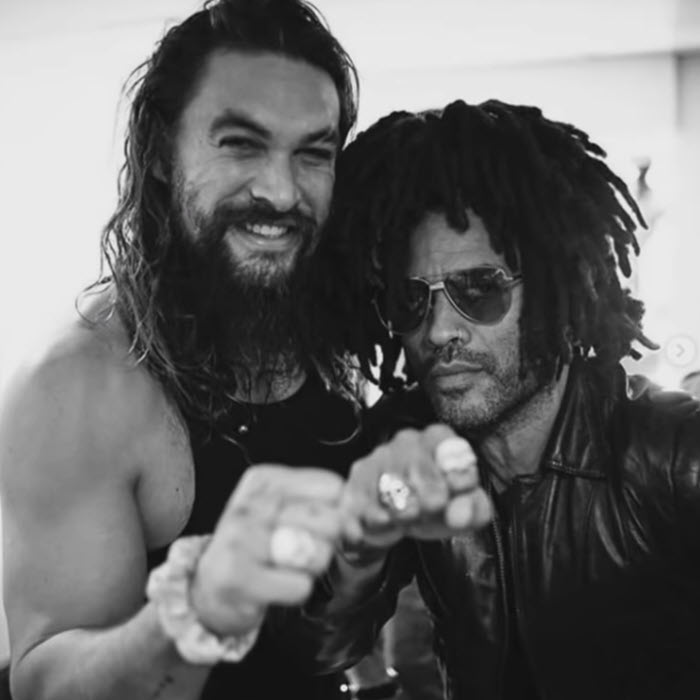 It was indeed a mark of how unique their relationship was.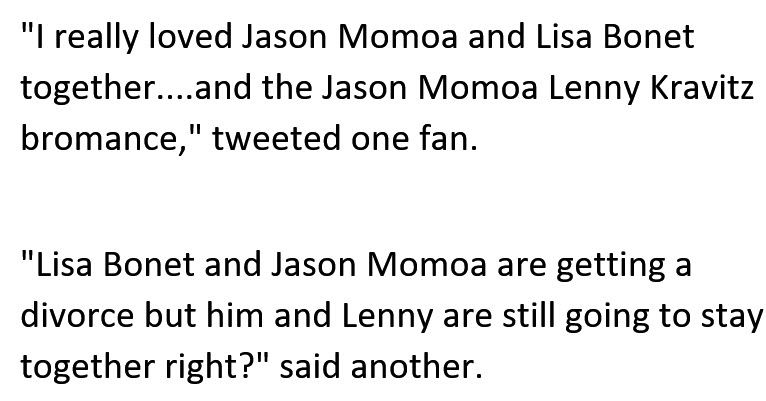 Below, you can watch a video with more on this story.
Thank you for reading. Please be so kind as to pass this story along to your friends and family?