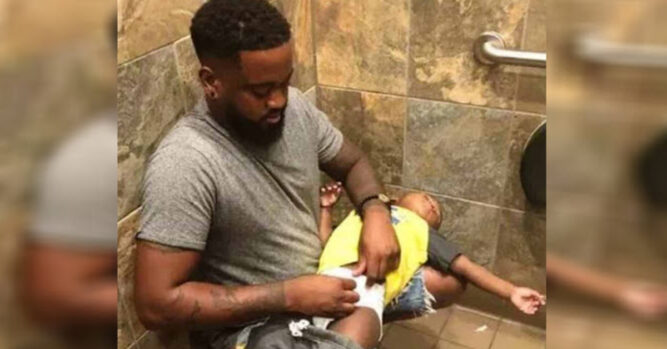 It doesn't matter who we are or how positive of a thinker we happen to be, there are going to be things that tend to annoy us. Sometimes we just live with them and don't really say anything about it other times, we realize that we are not the only person in the world that could be annoyed by it. Perhaps one of the annoyances is when you have to change a child's diaper but you aren't anywhere near your home and all of the comforts it provides.
It is especially difficult if you are a man and have to change a diaper in a public restroom. They don't even provide anything to help so one father got annoyed enough that he started a campaign for change. He wants those public restrooms to provide baby changing facilities. It is a matter of discrimination that they are in women's restrooms but not men's restrooms.
So what do fathers do when they have to change a child in public? You wouldn't want to put them on the floor in a public toilet so he uses a squatting technique that is uncomfortable but workable. Dante Palmer is a father of three sons and he started the #squatforchange as well as an Instagram channel; Three Boys One Goal.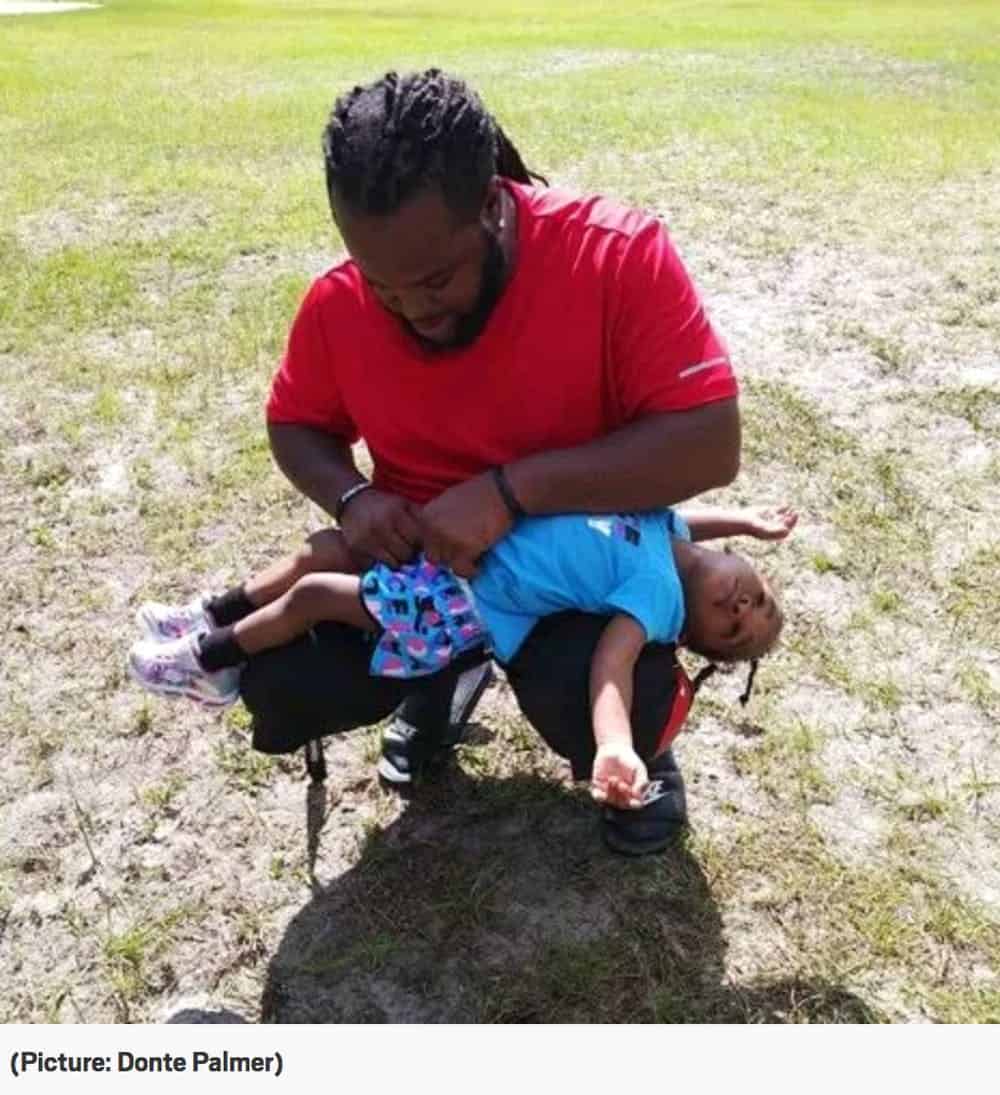 "What's the deal with not having changing tables in men's bathroom as if we don't exist. Clearly, we do this often because look how comfortable my son is. It's routine to him! Let's fix this problem!" said Palmer.
Some of the toilets do have family rooms for any gender to access but they are not very common. Fathers tend to do as much as mothers in today's world, so this is an area that is extremely lacking.
This dad's viral photo is sparking a movement calling for more diaper-changing tables in men's restrooms across the country. #SquatForChange https://t.co/tWMUdIGlEs

— GoFundMe (@gofundme) December 14, 2018
"Changing tables are important in men's restrooms because fathers deserve the opportunity to be their best," Palmer said.
This movement seems to be catching on and fathers from across the United States as well as those around the world are chipping in. He has even raised over $1400 to try to implement those changes.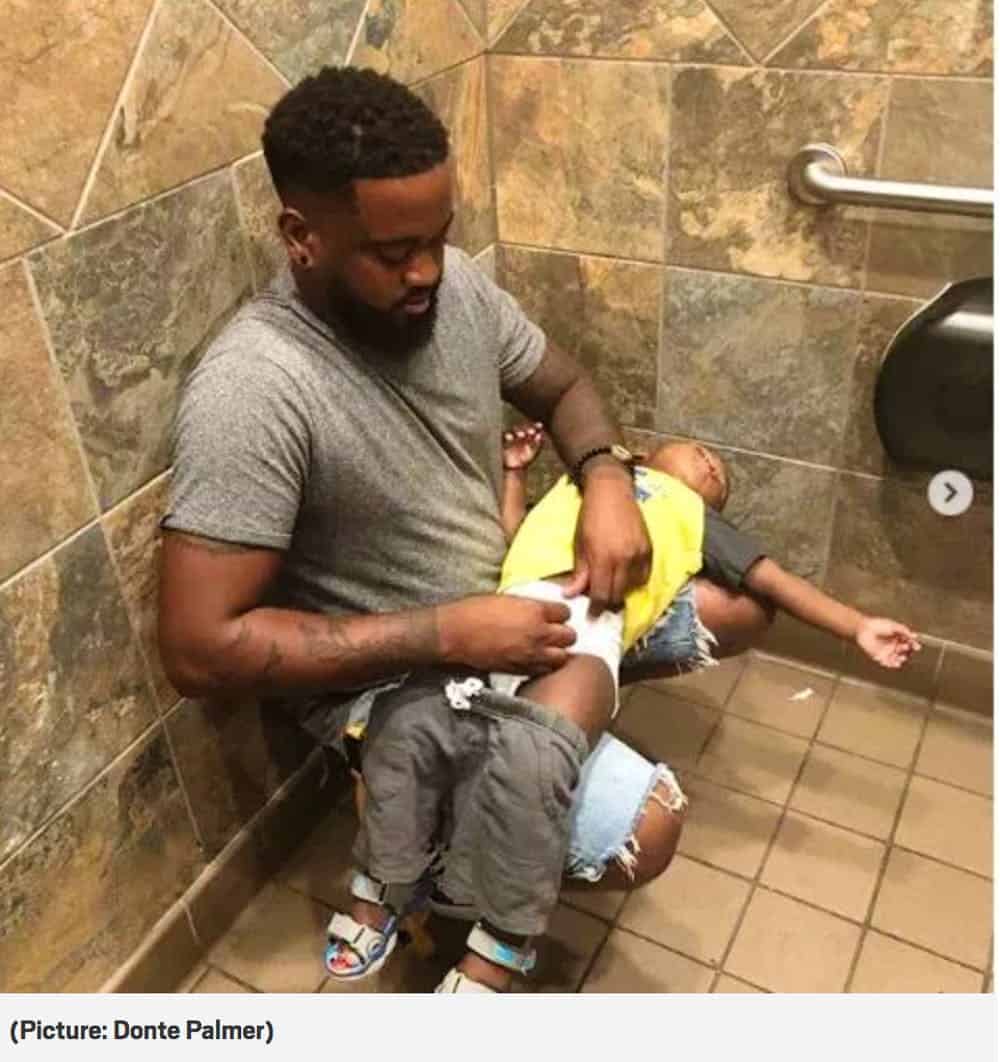 You can see more about this subject in the following video:
H/T: Happiest