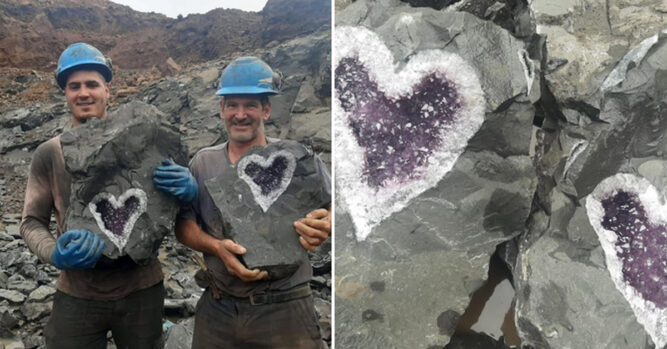 I don't think we need anyone to tell us that we have been through a difficult year. Although we have now cleared 2020 and are heading into a new year, we are still reeling from the difficulties that we faced because of the pandemic. In fact, the pandemic still exists and is something that can cause us to get downhearted if we allow it to do so. Many of us are experiencing fatigue as a result of staying in and not having our lives as we would consider normal. Often, we just need a reminder that everything is okay with the world, and it came in the form of a beautiful geode.
Most people are familiar with geodes, but you may never have understood what they are and where they came from. Geodes are a type of rock structure that is lined on the inside with a mineral element. The outside becomes a form of bedrock but when they are broken apart, you get to see the crystals that are on the inside. Some of the crystals are beautiful, and others are somewhat plain. Every once in a while, they find a geode that is absolutely incredible and that is what happened with the heart-shaped geode that they found in Uruguay.
They were doing some mining on the border of Uruguay and Brazil when Uruguay Minerals found something that they never could've expected. Workers broke open a rock, and it just so happened that they broke it at the perfect location. Inside of the rock was a beautiful geode and it was shaped like a heart!
As it turns out, the miners were struggling to get the work underway, and finding this geode is exactly what they needed in order to let them know that they were working in the right direction. Fortunately, we get to enjoy the find as well in the pictures that they shared on Facebook.