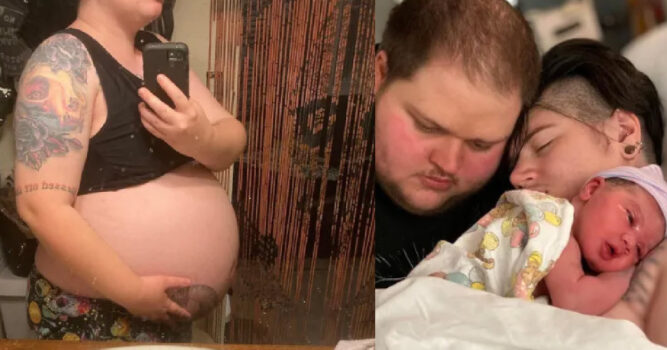 A Transgender man who became pregnant while transitioning to his new gender identity after a 'Grindr one-night stand' reveals how he's now raising his daughter along with his new husband. He also says he wants to have more children before he undergoes complete gender reassignment.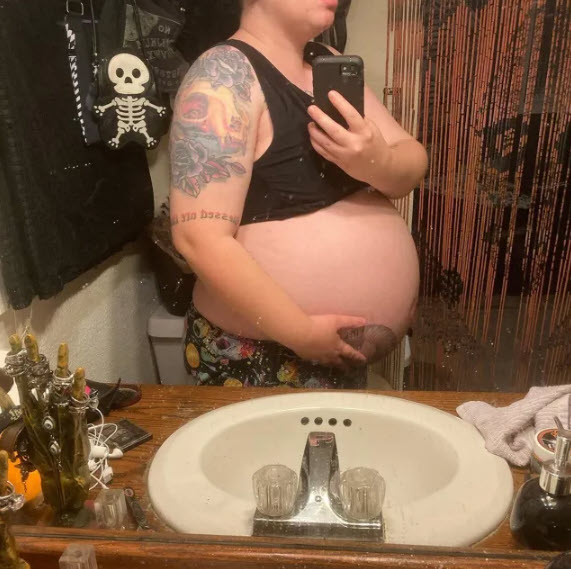 28-Year-old Patrick Schade, from Huntington, West Virginia, is now raising his 1-year-old daughter Ronan with the help of his husband, Jordan.

In February 2020, Schade had been transitioning into a man for two years while taking estrogen blockers and testosterone when he learned he was pregnant after participating in a "Grindr hook-up.'
After he learned about the pregnancy, Schade, a Ph.D. student and mental health worker, decided to stop taking his hormone treatments so he could carry his child to term.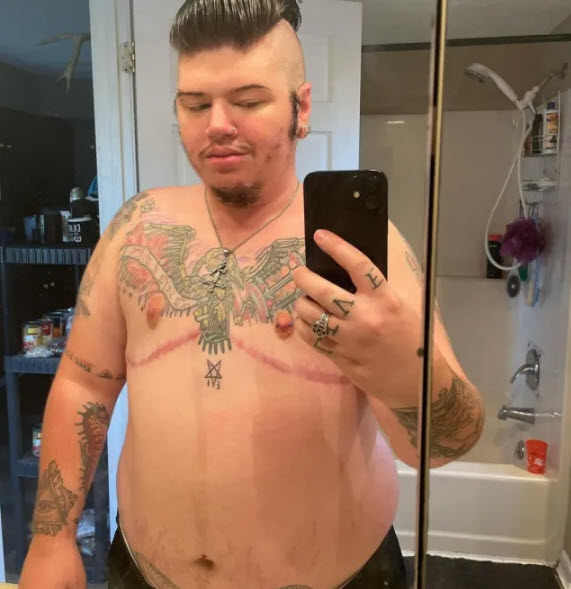 A month into his pregnancy, Schade met his future husband. Then eight months later, he gave birth to Ronan in October 2020. The couple is now raising the little girl together, with the support of their friends, the local trans-community, and the Satanic Temple church, of which he is a member.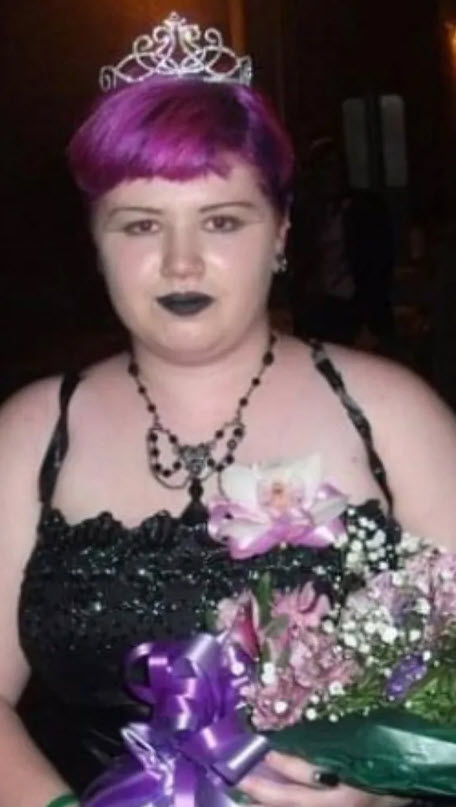 There's more in store for this rather unconventional family. Schade underwent surgery after Ronan's birth to have his breasts removed but says he now wishes to have more children and will hold off on the complete gender-reassignment surgery until he does so.
Schade, who was previously married to another man, explained:

Throughout life, Schade says that he always felt like he was in the wrong body for about as long as he could remember. And his ultra-conservative religious parents sent him to a terrifying "conversion therapy" camp in hopes of fixing him.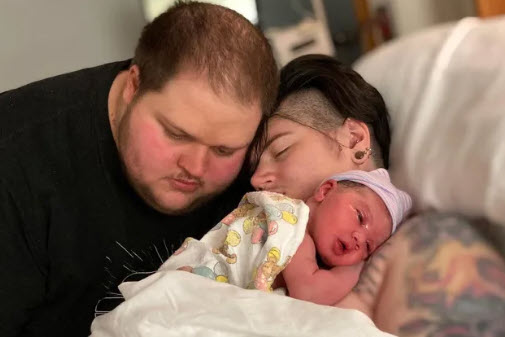 Schade began his transition in 2018.
However, he feared that his mental health would take a turn for the worse after he learned of his pregnancy, but thankfully Jordan was there to support him. The two married in February 2021, four months after Ronan was born.

Shade credited the support he received from his friends, the online trans, and gay community, and the Static Temple for also helping him get through his rough patch.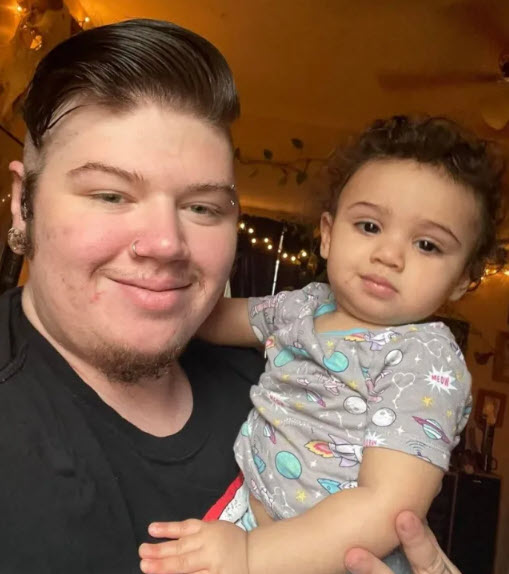 He says he's looking forward to telling his daughter more about how she was born when she's older.
Thanks for reading. Please be so kind as to pass this story on to your friends and family?