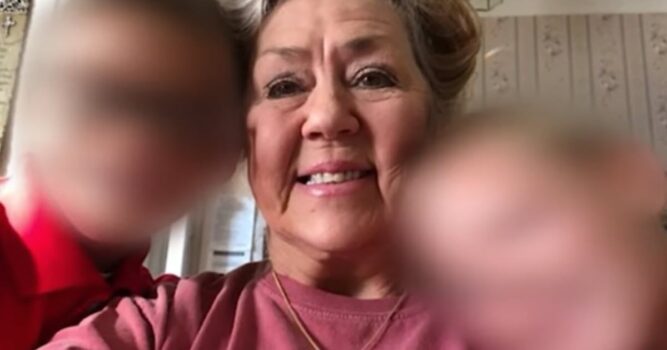 In Talty, Texas, school teachers grew more concerned after noticing the prolonged absence of two of their young students. The two brothers, ages five and seven, had missed several consecutive days of school and teachers knew this was not like them.
Also, the school had not heard anything from their mom explaining why they were absent.
Their adoptive mom, Connie Taylor, was 71 years old and had been in the process of officially adopting the two brothers. At the time, she was the full-time foster parent of the boys who lived in her home.
Forney Independent School District staff members began to suspect something wasn't right, so they contacted the police.
Officers were dispatched to Taylor's home to perform a welfare check.
However, they were surprised after the boys opened the door and pointed to their mom's body once officers arrived. Connie Taylor lay lifeless on the floor. The boys told the officers that she passed out and had yet to wake up.
The boys noted that they attempted to call for help, but Taylor's phone was locked, and they couldn't open it.
Officers quickly discovered that their mom was not asleep and that the children had to fend for themselves for several days inside the home.
Because they were not familiar with their neighbors, the children were afraid to go outside the home by themselves, so they decided to stay inside eating whatever food they could find.
Talty police are hailing the school teachers as heroes for following their gut instincts and contacting them. You can watch a news report about this tragic story below.
Please be sure to pass this story along to friends and family.