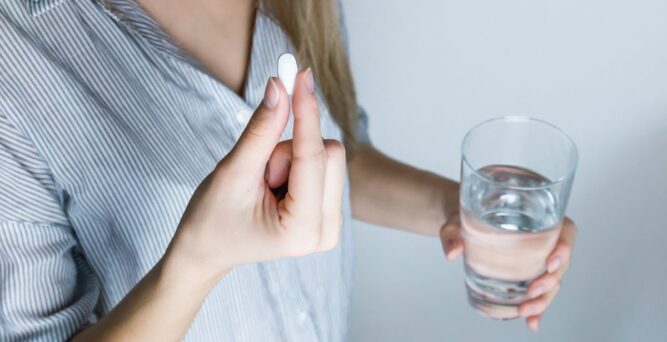 An Arizona woman is in intensive care after following U.S. Pres. Donald Trump's medical advice instead of listening to doctors. What's worse, her husband, who followed the same advice, is now dead. The couple swallowed a form of chloroquine, a drug that Trump touted as a potential "game-changer." With both of them in their 60s, they knew that they were in a high-risk group of contracting the deadly COVID-19 (coronavirus) and at increased risk of dying from it. After ingesting the chemical, they were rushed to the hospital on Monday where the husband died.
In an interview with NBC News, the woman said that she and her husband wanted to try to take the chemicals because they heard Pres. Trump calling it a powerful drug for fighting the deadly virus that is crippling the U.S. and other countries around the globe. At a recent press conference, the president expressed frustration that the drug wasn't being given a chance.
"Trump kept saying it was basically pretty much a cure," the woman insists.
Woman in ICU: "Trump kept saying it was basically pretty much a cure."
NBC: "What would be your message to the American public?"
Woman: "Oh my God. Don't take anything. Don't believe anything. Don't believe anything that the President says & his people…call your doctor." https://t.co/C8EiTQQ3r1 pic.twitter.com/UAOXBNsS4t

— Vaughn Hillyard (@VaughnHillyard) March 24, 2020
She remains anonymous. The woman says that she and her husband kept chloroquine phosphate around the house for use as a fish tank cleaner and they each ate a spoonful of it, hoping it would increase their chance of survival. She assumed that it was the same as the chemical Trump was referring to. The couple became extremely ill within half an hour. She says that her husband started developing respiratory problems and kept trying to hold her hand, while she herself was struggling to call 9-1-1 because she couldn't stop vomiting and falling over.
"I was having a hard time talking," she told NBC News. "I fought for my life."
A great early result from a drug that will start tomorrow in New York and other places! #COVIDー19 https://t.co/4F4Qk4WFtK

— Donald J. Trump (@realDonaldTrump) March 23, 2020
When the reporter asked her what message she wanted to share with the public, it was simple.
"Don't take anything — don't believe anything the president says."
The Media is hopeless. Too bad! https://t.co/VYXUbdO7Ms

— Donald J. Trump (@realDonaldTrump) March 24, 2020
The fact is, the woman is telling the truth. Trump has said repeatedly in news briefings and on Twitter that chloroquine is an effective treatment for COVID-19, even though his own advisory doctors disagree with him.
"We have a drug called chloroquine, a derivation would be hydroxychloroquine, which I hear even better about, it's a common malaria drug," Trump said at the press conference. "We're encouraging you to take a look at it. We have ordered a lot of it and you can, too. It's by prescription. It's a very powerful drug for malaria."
Our experience suggests that hydroxychloroquine should be a first-line treatment for Covid-19. We can use it to save lives and prevent others from becoming infected, write @DrJeffColyer and Daniel Hinthorn https://t.co/cnmfKwryJD

— Andy McCarthy (@AndrewCMcCarthy) March 23, 2020
The fact is, Trump is not a doctor and he's ignoring the guidance of people he should be trusting, experts in their fields. However, he's doubled down on his insistence that people try the drug. In addition to the man here in the U.S., at least three people in Nigeria have died from overdosing on these chemicals. The Nigerian government is urging people to not try this as a solution.
Even with what has happened, Trump doesn't let up and he's dangerously receiving support from other politicians who seem willing to allow him to continue in this craziness.
Blaming Trump for someone ingesting fish tank cleaner is a new level of Trump Derangement Syndrome.

— Ben Shapiro (@benshapiro) March 24, 2020
Currently, the U.S. has the third-highest number of COVID-19 cases in the world, with only Italy and China ahead of us. Trump is alternating between stoking fears and downplaying the dangers of this virus.
Health officials are warning people to consult with doctors before taking anything, and specifically, to avoid taking chloroquine to prevent or treat COVID-19.
"Given the uncertainty around COVID-19, we understand that people are trying to find new ways to prevent or treat this virus, but self-medicating is not the way to do so," said Dr. Daniel Brooks, Banner Poison and Drug Information Center's medical director.
Brooks is urging the medical community to not prescribe chloroquine to any patients who aren't hospitalized.
Image: JESHOOTS.com, Pexels