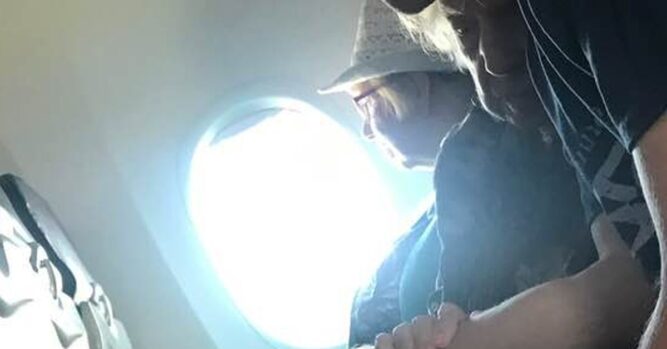 There are two types of people in this world, those who are fine when they are on a plane and others who are uncomfortable with the thought of being so high in the air. In either case, there are reasons to be justified for the way that we feel.
Sometimes, there may be someone who is so afraid to fly that they never get on a plane in the first place. That is the case with the woman in this story, and she had not been on an airplane in 15 years since her husband died.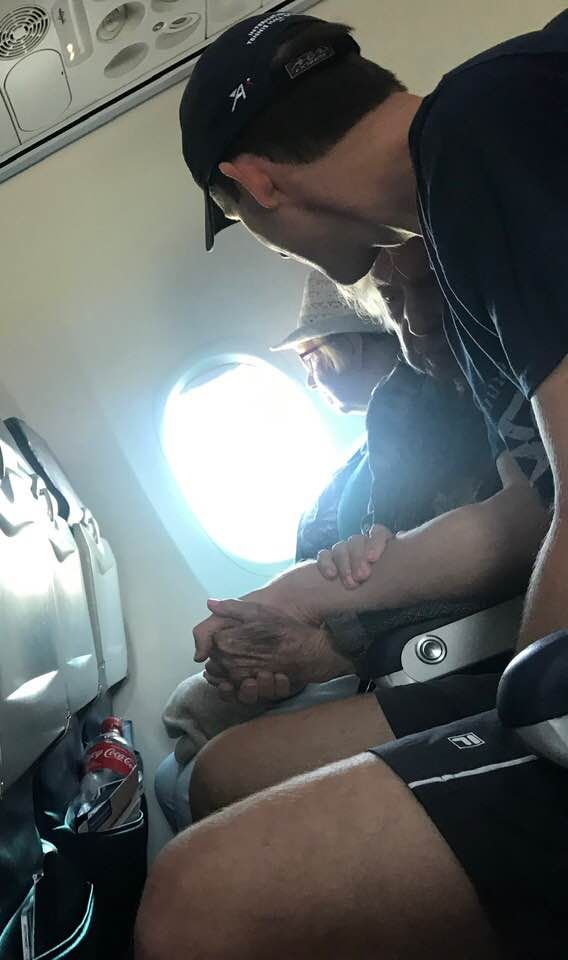 I think most of us can be at least a little sympathetic to her plight. It can be frightening to be in the air as it is not natural for humans to fly. We have to deal with a lot of unknowns, and anything can really change the course of the flight without a moment's notice.
The woman in this story is 96 years old and she lived with her husband after they retired to San Diego. After her husband died, she enjoyed visiting with her family from Kansas City but she couldn't go visit them because she was afraid to fly and her husband was no longer there to comfort her.
Sometimes her family would come to visit but they still had to work so it was few and far between. She wanted to spend her 97th birthday with them, so she decided to face her fears and get on the plane.
The problem was, she still had the fear that was really making it difficult to stay. Fortunately, she had a young man in the seat next to her and he was more than willing to help her through the process. He was a very calm and respectful individual and she began to relax.
Once the plane started to move, however, she decided to put her trust in the young man's hands. More specifically, she asked if she could hold his hand. While they were taking off. He was more than happy to oblige.
When they hit some turbulence, she was so afraid that she asked if she could help hug until it was over. Again, he was more than happy to do so.
This interaction would've gone unnoticed if it weren't for a passenger named Megan Ashley. She was very touched by what she saw, so she took some pictures and went on Facebook to share them with the world. She said: "It made me smile the whole flight as he comforted her. This man was her flight angel."
Even after they landed he was still willing to help.
"He held her bag, helped her get off the plane and into the wheelchair, and when she got confused wondering where her daughter went […], he stayed with her until she caught up with her daughter who got separated from her. I walked away sobbing happy tears being so thankful for people like this wonderful human."
This is one of the stories that just fits you in all the feels. Were so glad that Megan shared it with the world so that we could be a part of it.