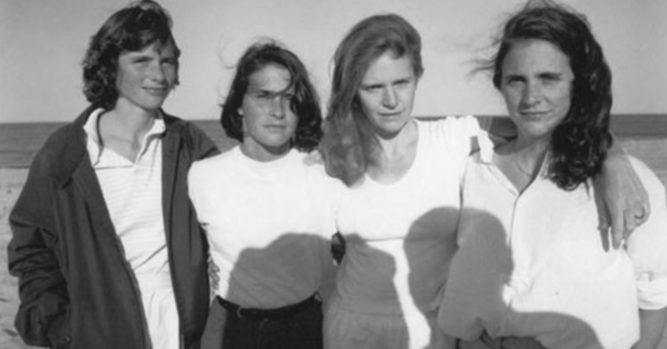 Many of us have something that we do on a regular basis with our family and although it may not be written in stone, it is a tradition that we very rarely break. That is what happened with the Brown family when a photographer named Nicholas Nixon took a picture in 1975. The picture was of his wife (Bebe) and her three sisters, Heather, Laura and Mimi. They were visiting each other at their home in New Canaan, Connecticut and at that time, they ranged in ages from 15 to 25. They had no idea that the first photograph would set the stage for something amazing.
About a year later, Nixon brought a picture after one of the sisters graduated and showed it to all of them. The girls loved it and agreed that he could continue to take another since he did so fantastic the first time. That is when he had an idea and he had them line up in the same order as the first photograph. The second image was then taken and it became part of an ongoing series that makes up a major part of Nixon's life's work.
Every year or so the Brown sisters meet up so that another picture can be taken by Nixon. As the next 35 years passed, they managed to keep to the schedule and by 2010, 36 photos were taken. The photographer put it all together in the project to display publicly in 2011.
The title of the collection was "The Brown Sisters" and people, including many critics, loved it. It managed to find its way into worldwide galleries, including the Museum of Modern Art in New York City. Some people showed a rather quiet appreciation but others show a lot of intensity when they see the girls growing up from youngsters to mature women.
It isn't only the transformation of the sisters, it's also the way that they look at the camera that makes the collection so popular. It is as if you are seeing into their lives and it is up to your imagination to fill in the gaps. One thing is certain, the effect is sure to make you think about them and perhaps even about your own siblings as well.
You can see the transformation in this video: