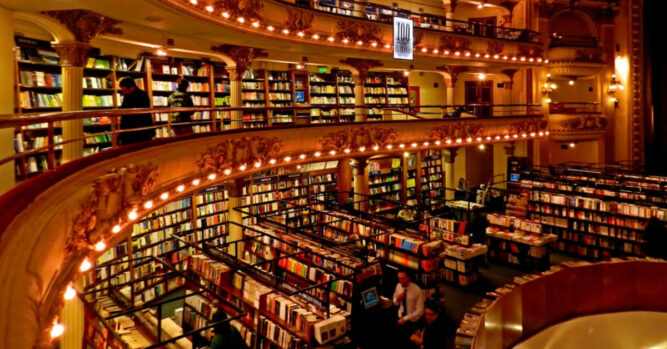 There are some people who enjoy taking an active vacation. They may enjoy anything from snowboarding or skiing all the way to bungee jumping. It just seems as if they can't get enough of that active lifestyle and they want to go home again as tired as possible from the trip they just took. The rest of us, however, find that a relaxing vacation is the best option available. If you are somebody who loves the thought of sitting on a beach or in a mountain resort and curling up with a cozy book, then we have something to add to your bucket list.
An Argentinian theater that is 100 years old was transformed into something that you are going to find amazing. Back in the day, it would be the host to ballet, opera, movie screenings and many other events that you would expect to find in a theater. It was even a local movie theater for some time but that all changed in the year 2000. A publishing company teamed up with an architect and they transformed it into something that is loved by people who love books.
Many of the elements that still make it feel like a theater are in place. Rather than sitting and enjoying a movie, however, you get to sit and enjoy a good book. You might even find that you are spending hours enjoying a book and you might not want to leave again.
Here is a shot of it shown on Instagram and you can see just how much it has to offer.
It is the El Ateneo Grand Splendid and truly a wonderful place to visit.
"If you love books this unique store is a must. The old theatre is for many years such an impressive bookstore that many visitors come to see the set up," one traveler wrote.
Another also said that there were books available in English for those who were traveling.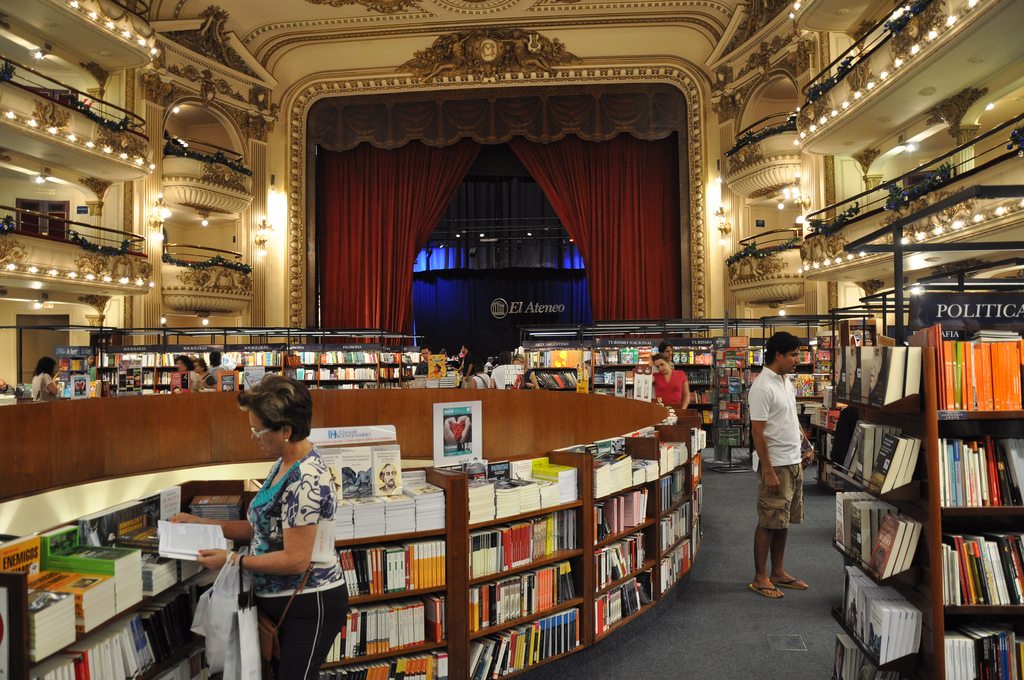 Options are available for eating lunch while you are at the store as well. The stage is now a café, so it just adds to the charm.
There is nothing quite like enjoying a nice cup of coffee while catching up on the latest book.
If you are looking for the right time of year to visit Buenos Aires, try between the months of March and May or between September and November.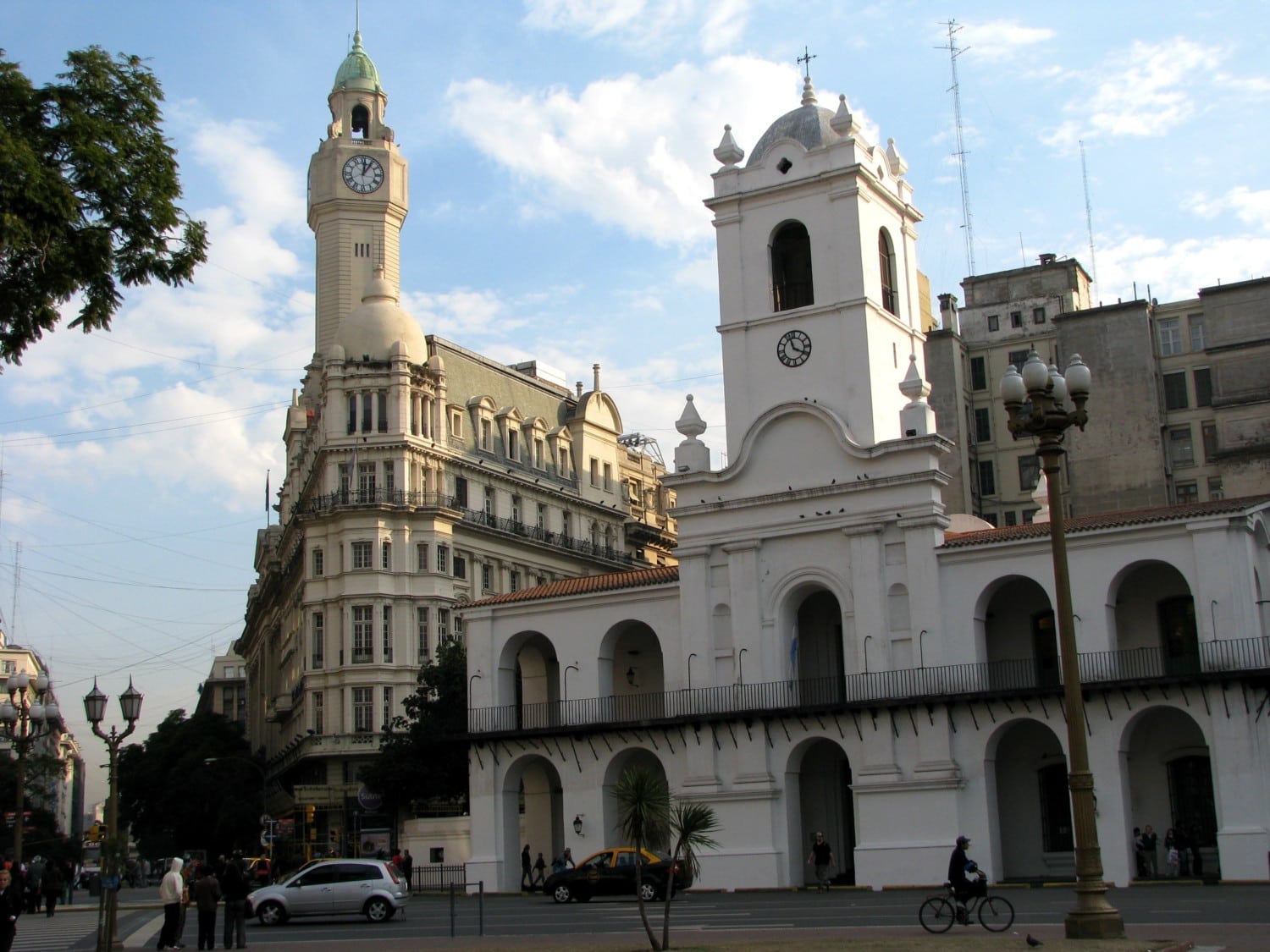 Here's another option for those who love books. It is in Lisbon, Portugal and it is the Literary Man Hotel. You can stay and enjoy some of the greatest books history has to offer.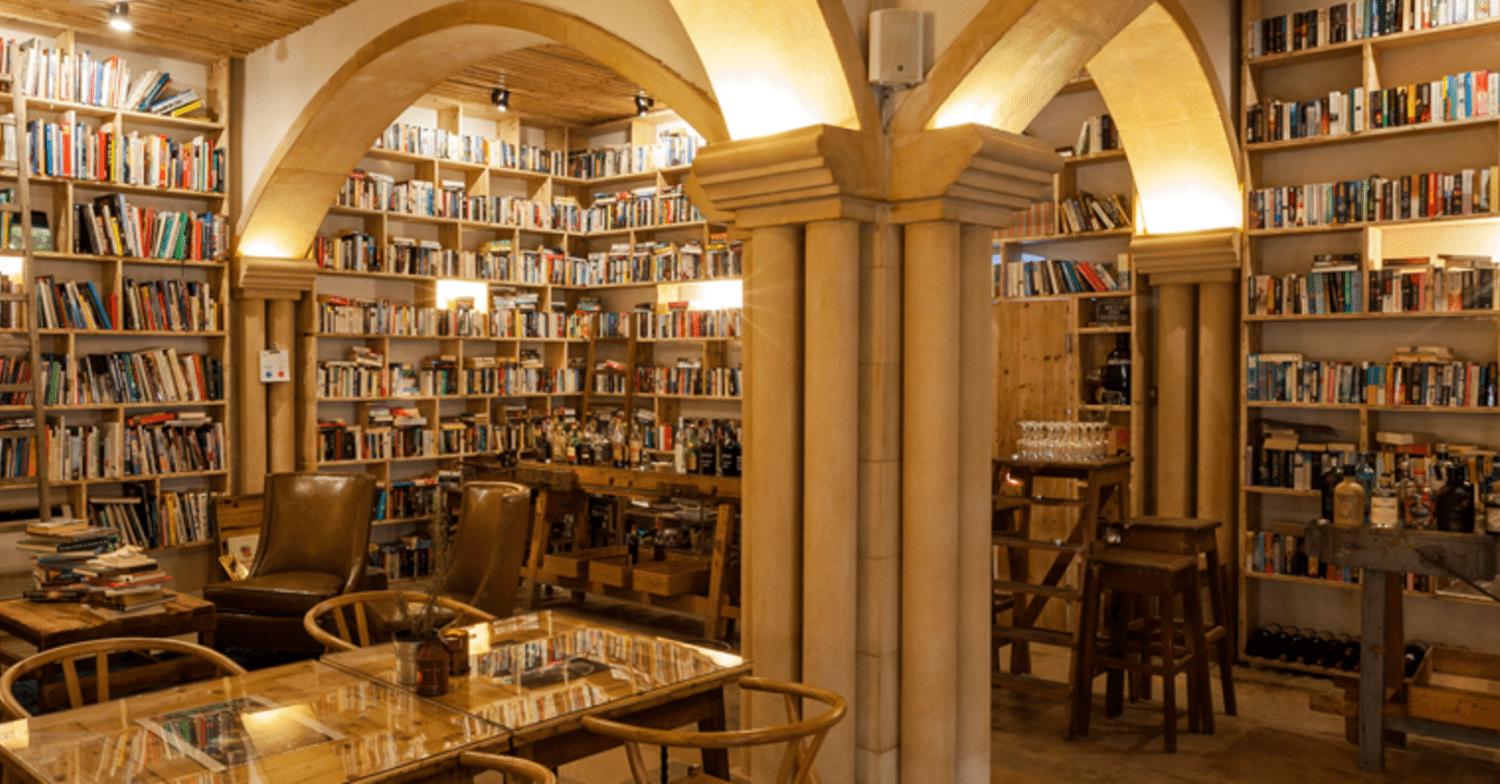 Source: Simple Most