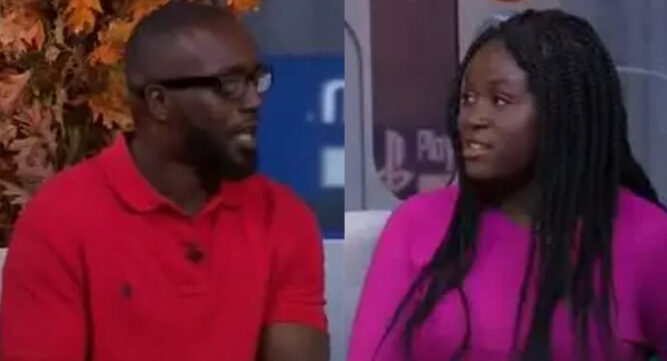 Randy has a teenage daughter named Re'Onna, who he found out one day was bullying another girl at school. The dad was shocked and very upset with his daughter's behavior, mainly because he too, had once been a bullying victim growing up. One of Re'Onna's favorite things in the world was shopping. As most of us know, when it comes to teenagers, it's challenging to get through to them with lectures, especially when they are doing something wrong. It seems that when parents demand that they change their behavior, teens have an instinct to rebel. Keeping this in mind, Randy decided that he needed to find a better way to get his point across to his daughter and let her know that bullying another person was not going to be tolerated. So he decided to teach her a lesson that she would not be able to ignore.
As it turns out, Randy had been saving up for some time to take Re'Onna on a promised shopping trip, and of course, his daughter was really looking forward to her special day. However, Randy decided that he should instead treat his daughter's bullying victim, who he believed was more deserving, to Re'Onna's shopping spree. How did his daughter feel about this decision? At first, Re'Onna was angry with her dad. But after the trip, she was happy he did it because it made Ryan, her bullying victim, so delighted.
Ryan had trouble expressing her emotions when asked about how she felt while being bullied by Re'Onna. But the girl did say that it made her feel very sad. Ryan had recently lost some significant people in her life. Her father, grandfather, and aunt all had recently passed away, and the teen was struggling to cope with these losses. Re'Onna's bullying only served to deepen the teenager's depression.
When Ryan's mom found out about her daughter's situation, she reached out to Re'Onna's parents. However, she did not know what to expect. But, she definitely wasn't expecting Randy to take care of the situation the way that he did. The mom said that she often found that parents were very defensive and dismissive of their child's aggression toward others.
When Ryan first learned that Re'Onna's dad was going to take her on a shopping spree, she began to cry.
And as for Re'Onna, the teen did not just get to sit home and stew about her punishment; instead, her dad made her tag along and to witness her victim's excursion first hand.
During the shopping trip, Re'Onna and Ryan got to know each other much better, and the two teens even shared a few laughs.
Randy hopes that this story will inspire other parents to realize that their jobs as parents entail taking responsibility for the actions of their children.
This dad also thinks that there are scenarios in which parents need to teach their children a hard lesson and not try to appease their child by being their friend.
The lesson Re'Onna learned from all of this was that it doesn't matter where you start off, but where you finish. In other words, she learned that bullying someone isn't right and she should never have done it.
Still, she also learned how to take responsibility and learn from her mistakes — thanks to a tough loving father who believed it better to stand up for what is right even if it goes against your child's wishes.
The parents of both children have set an excellent example. Randy and Ryan's mom got together and communicated to solve a serious problem that could have resulted in a tragic conclusion.
Source: Shareably