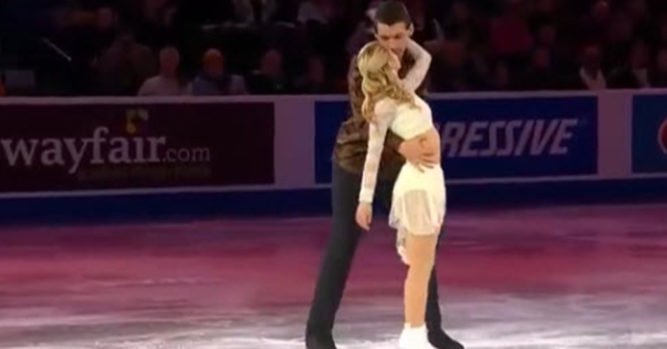 There are a few things in life that really seem to make a difference with our emotions. One of those is music and the other is watching somebody talented doing what they do best. This comes together in a variety of ways but perhaps the way that it is most clearly seen is when a couple is doing an ice-skating routine. They seem to carry us along with them on the ice and sometimes, we can get lost in the beauty that is in front of us.
The couple on the ice during this routine is a husband and wife. They chose a song that is perhaps one of the most classic love songs of all time, My Heart Will Go on. Most of us would recognize it as being from the movie, Titanic and we may instantly get that iconic scene in our mind. When you see this husband and wife figure skating to the music, however, it may just replace that iconic scene from this point forward.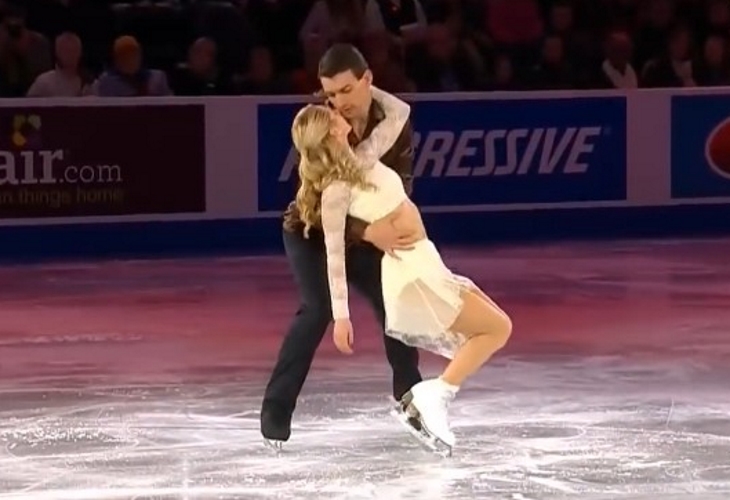 The husband-and-wife team are Alex Scimeca-Knierim and husband, Chris Knierim. Unlike the people who played in the movie, they didn't need any green screens or moving magic to make it seem as if they were flying. Most people are familiar with them because they wowed the audience in the 2018 Winter Olympics in South Korea. This performance took place earlier.
When you see them dancing on the ice, you can see why the team won the bronze medal.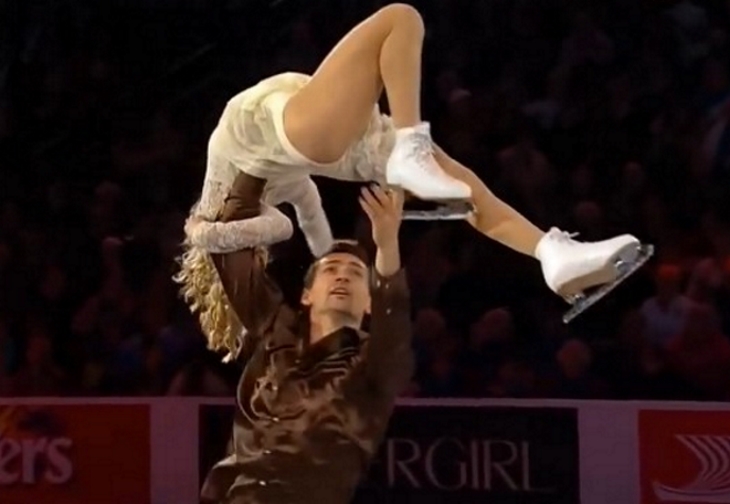 Although this married couple has been together for quite some time, it looks as if they are still in love when they snuggle up close to each other. The song begins and people get goosebumps. It isn't because they are in such a cold arena, it's because of the beautiful site that is taking place in front of them.
Very soon in the routine, Chris picks up his wife and throws her into the air. It is one of the most amazing things that I have ever seen on the ice.
You can watch their breathtaking routine in this video: