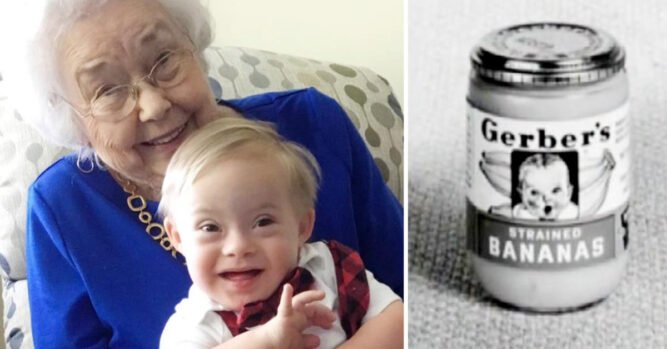 If you were to close your eyes and picture the Gerber baby, how easy would it be for you to do? Most of us wouldn't have any problem doing it at all, because we have seen the Gerber baby so many times in our lives. We see the pictures at the grocery store when we walk down the children's aisle and in our homes, we may have stocked the shelves many times with those pictures as well. It was an excellent piece of marketing history that continues to be great down to this day.
The first Gerber baby received the honor in 1928. A woman by the name of Dorothy Hope Smith submitted a picture of her four-month-old neighbor, Ann Turner Cook. The picture was a charcoal sketch and it wasn't even complete. It wasn't long before Ann Cook was the new face of Gerber but eventually, they started looking for another face. That is where Lucas Warren came in. More than 140,000 entries for the new Gerber baby were included and he came out on top.
Both of the Gerber babies are special in their own way. Cook is the first and Lucas is also the first, the first Gerber baby with Down syndrome that is.
Receipts! pic.twitter.com/UBzFaBSxPK

— Chris Colin (@chriscolin3000) June 4, 2018
They recently had the opportunity to meet each other.
My grandmother was the Gerber baby. It was a funny bit of trivia, never made her rich or got us free strained peas or anything. But last week she got to meet the company's newest spokesbaby, named Lucas. Pretty pretttty cute. pic.twitter.com/u7ddWaM1Ed

— Chris Colin (@chriscolin3000) June 4, 2018
The grandson of the original Gerber baby, Chris Collin took to Twitter to share a picture of his grandmother as she posed with the 2018 Gerber baby.
Ward's family was nearby in Florida on vacation and they decided that it would be a good idea to meet Cook. Courtney and Jason, Warren's parents notice that the baby bonded immediately with Cook. They said: "Lucas walked right up to her, flashing his signature smile and waving, and we could tell he loved her right away. He even grabbed two cookies and offered her one, which she accepted!"
It's amazing to think that there is 90 years between the pair but the sweet photo shows that they are two peas in a pod. You can tell why they are both Gerber babies.
It wasn't long before the picture went viral. Gerber also displayed the picture on Instagram and included the hashtags "#HistoryMade" and "#AnythingForBaby"
There is so much history in that single picture that it is sometimes difficult to wrap your head around it. Many people were commenting on Twitter after they saw the picture for themselves. One even talked about how he worked at the Gerber plant during the summer months and another said that his grandfather, George Jerabek was responsible for the original lithography.
I knew I had this somewhere… pic.twitter.com/0QxaHu5iJ6

— Timmy Beaverhausen (@tbeaverh) June 5, 2018
They talked about the decision to use Warren for the brand. The CEO of Gerber said: "Every year, we choose the baby who best exemplifies Gerber's longstanding heritage of recognizing that every baby is a Gerber baby, and this year, Lucas is the perfect fit."
It's really nice to see two iconic individuals with each other in such a beautiful picture.
Source: A Plus