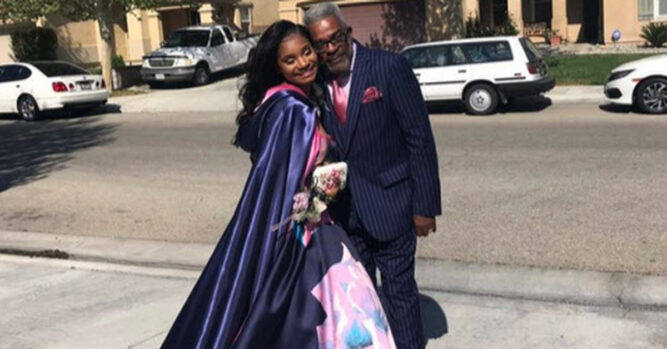 There are many nights that a teenager will remember but prom night is one that will stand out for many years to come. It's typically the first time that they have the opportunity to get dressed up and to go out for a nice evening. In some cases, the prom experience involves more than a prom dress and a dinner, they may even rent a limousine or have a great after- party. There is something that is needed in order to bring everything together, however, and that is a partner that will stand by your side while the pictures are taken.
A 17-year-old girl was excited about her prom dress and she couldn't wait to show it off to everyone at the big event. Kaylah Bell from Lancaster, California was going to the prom with a group of her friends. She didn't have a date per se, but she did have a grandfather that is pretty awesome. He had something special lined up for his granddaughter and now we need some tissues.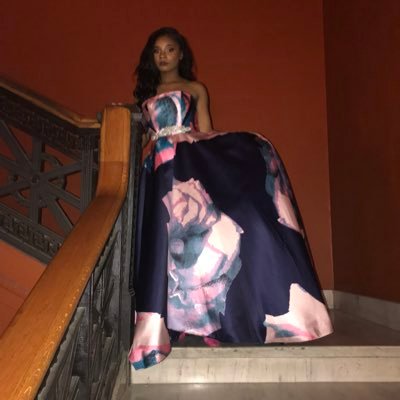 Kaylah was getting ready to take some pictures before the prom with her classmates. They were just heading out when her grandfather, Alvin Hackett came walking out with an outfit on that perfectly matched her dress. He wanted her to have pictures with the prom date and he was ready to make it happen.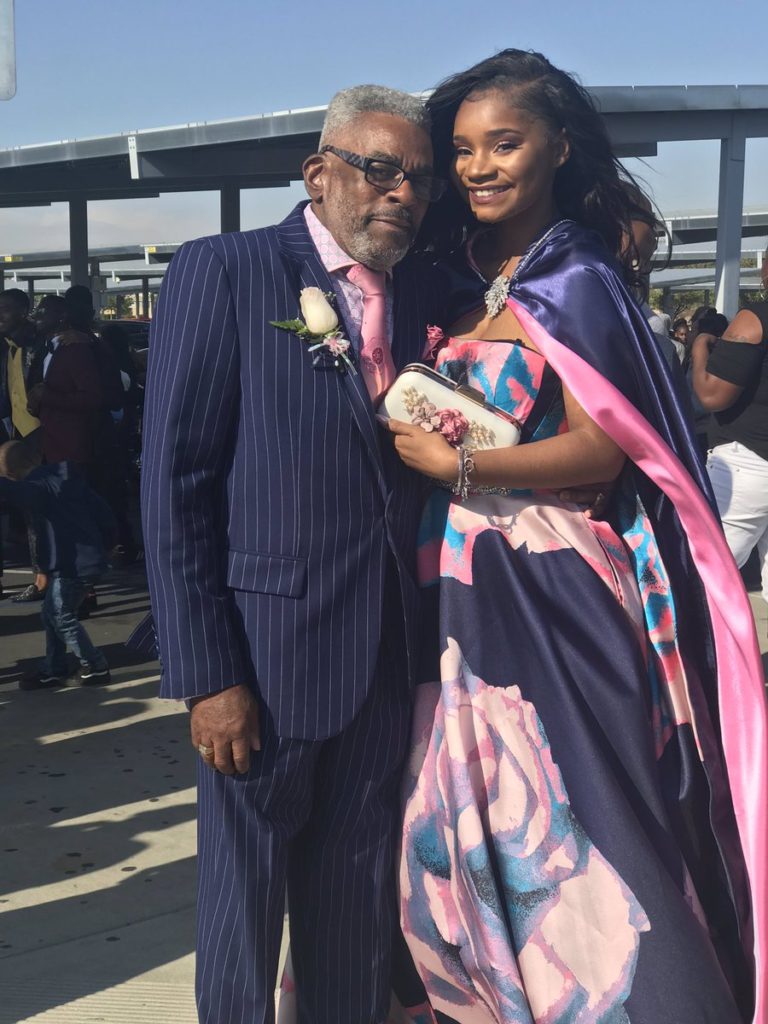 Alvin came completely equipped with a rose corsage for his granddaughter and a boutonniere that matched for himself. Kaylah was absolutely thrilled.
"My friends thought it was so adorable, because they knew how hard it was for me to find a date, and they know how much I love my grandpa," she later said. "Everyone was taking pictures of us, I think it made his day."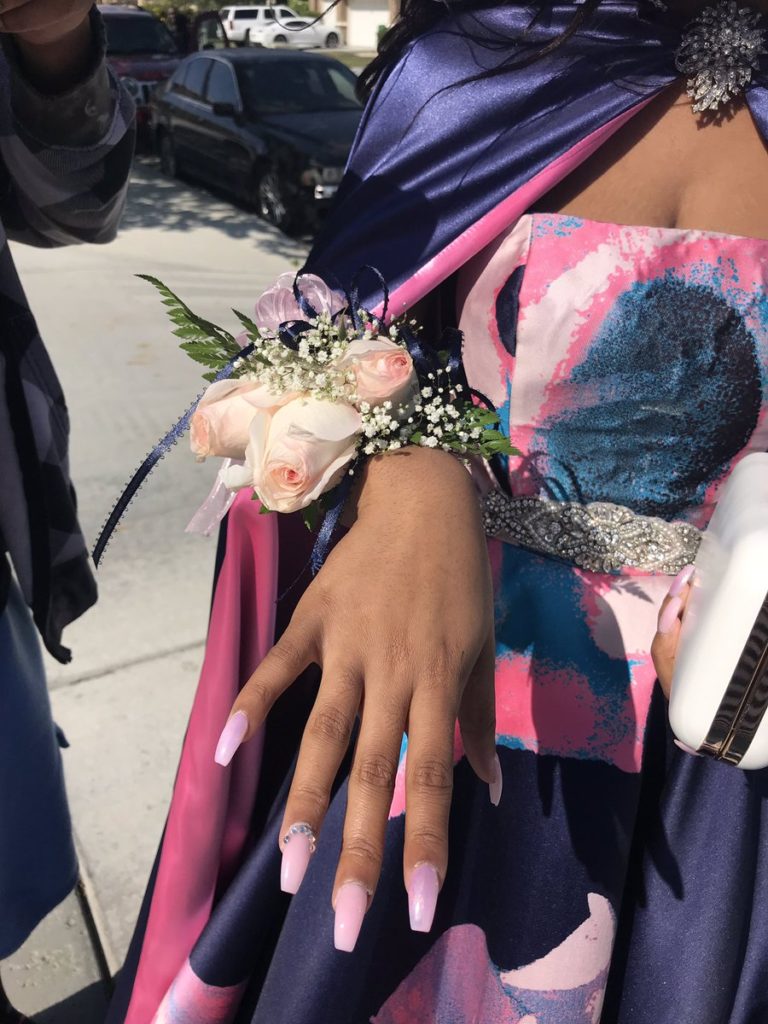 The teenager was so touched by the gesture that she decided to share it on Twitter. She uploaded the prom pictures with the caption, "My papa knew I didn't have a date to my prom so he matched me!"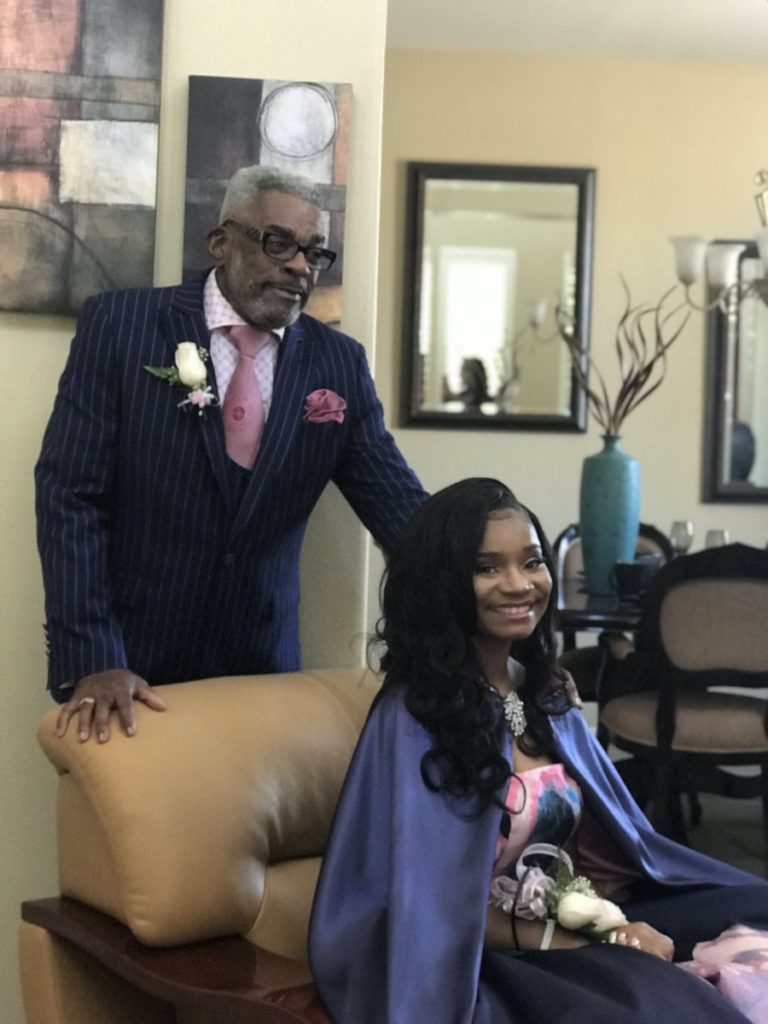 It wasn't long before the post went viral. Thousands of people were commenting, sharing and liking it and they had a lot of good to say for Alvin, who went out of his way. He didn't go to the prom with his granddaughter because there's an age limit but he did make her special night much better.
"My papa matching was truly a blessing to me, it makes me emotional to think about it because we are super close," Kaylah added. "I really just felt blessed that I was able to create this memory with him."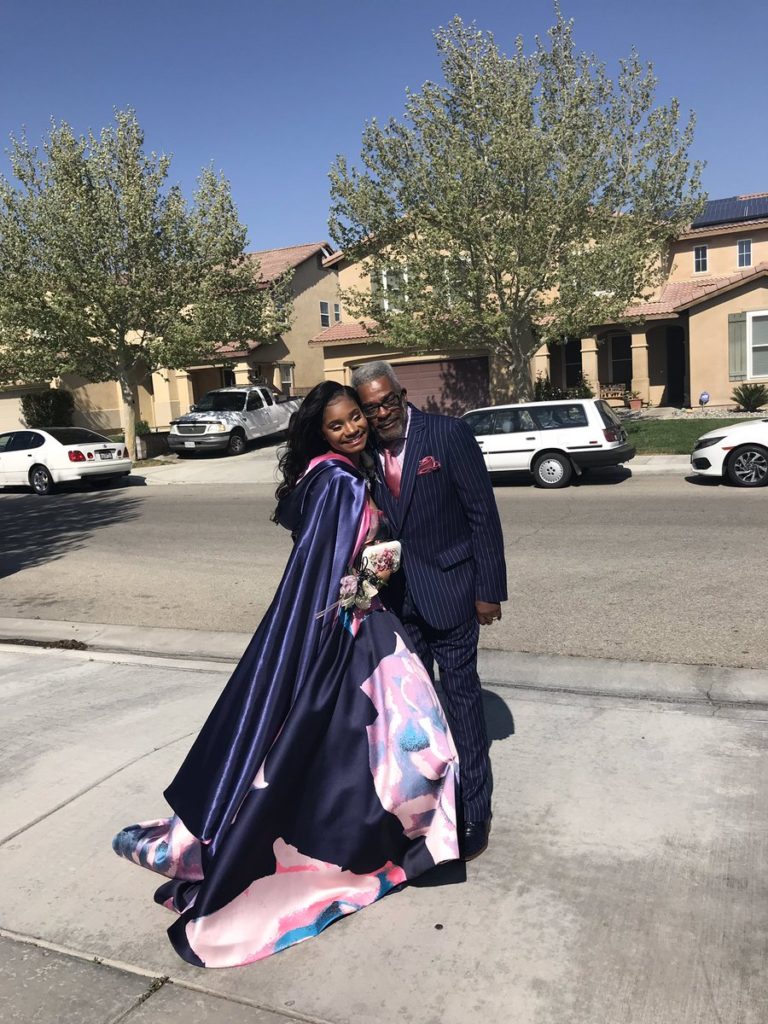 I would say that Alvin knows how to treat his granddaughter!