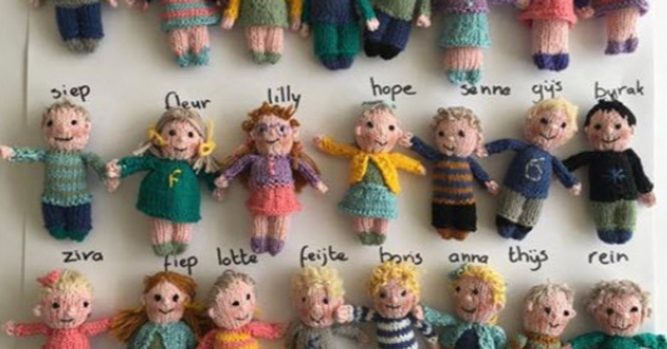 I think that all of us have been looking for a way to pass the time now that we are in lockdown due to the pandemic. Businesses are experiencing a lot of strain, the stock market has seen better days and people are going a little stir crazy at home. One of the industries that have been affected in a serious way is education. Teachers became accustomed to going into the classroom and taking care of their kids face to face but now they are trying to deal with virtual classrooms and all the problems that go along with it.
It isn't just about having to learn a new method of teaching, they also are dealing with the isolation that the rest of us are now facing. Many teachers had a very close relationship with each of their students and not being able to see them in person has been difficult, to say the least. They are now trying to deal with it in some interesting ways, such as one teacher who created a 'quarantine hug station' and another who had a unique idea to show her students just how much she missed them.
The teacher's name is Miss Ingeborg, and she teaches at the Bavinck school in Haarlem. She wanted to show her students how much she missed them. She said: "It was all up and running that the school closed. It all hit me like this. The children were no longer in school. And I miss them so much."
That is when she got the idea to knit 23 dolls, each of which would represent one of her students. It was a hobby that she enjoyed going while she was in quarantine but it also helped her to deal with missing her students. They were not just a simple type of doll, each one took up to four hours to complete. It's easy to see why when you take a look at the detail in each of the dolls.
She knitted cardigans for each of the girl dolls that she created. For the boys, sweaters were knitted and they were matched with the student uniforms from the school. She also tried to make each doll look like a student, including features such as glasses, freckles, and hair color. When it was finished, she sent the picture to her students and they were able to identify each of the dolls by name!
The only doll that was missing was Miss Ingeborg, and her students told the teacher that she had to create a doll for herself. Hopefully, they will be able to get back together in the classroom but until then, they have these dolls to pass the time.
Source: Tip Hero