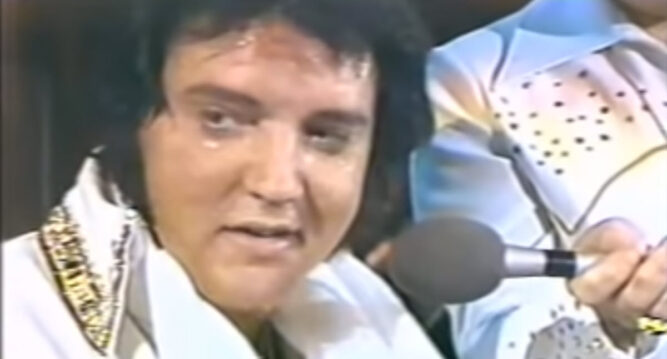 America would not be what it is today without Elvis Presley. The King of Rock and Roll was one of the very first entertainers to tell Americans that it was okay to let loose. Before that time, many Americans felt confined and restricted by older generations to dance and conduct themselves a certain way. Elvis told kids and adults that it was okay to express themselves. At one time, he was a very controversial figure, perhaps even more controversial than even Marylyn Manson. Can you even imagine that? Elvis had fathers all over the country who wanted to do him harm because their kids were moving their hips improperly!
On January 6, 1957, some even censored him on TV, showing him from the waist up just in case he shook his hips! Parents were being encouraged to burn his records; there were protests and fiery church sermons, folks were really riled up over this one entertainer. It's not an exaggeration to say that without Elvis, much of the music we enjoy today would not exist. He was the catalyst for how the country began to express themselves more freely and could be given a lot of credit for the counterculture of the 1960s. Elvis died on August 16, 1977. Just six weeks before his death, he had a live performance on June 21, where he performed several songs, including "Unchained Melody" by the Righteous Brothers.
His impassioned performance was nothing short of breathtaking. The heart, soul, and pain he put into the song, really spoke of the years of life experience he had acquired. While many people tend to diminish the artist he was toward the end of his days, I feel that he was evolving into an even more brilliant performer who still had the best of himself to show.
You can enjoy the full video of his performance below.