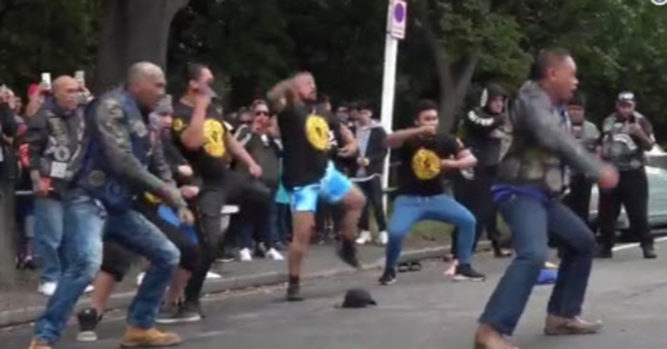 Terrorist attacks in Christchurch, New Zealand occurred on Friday. 50 people died as a result of those attacks and 50 others were injured. Within days, tributes for the lost lives were pouring in worldwide, and that included many from inside of New Zealand as well. One of those groups that paid a tribute to honor the victims was a New Zealand biker gang. They did so in a way that was very touching. They performed a rendition of the Haka, the traditional Māori dance.
The Māori are indigenous to New Zealand. As far as the ethnic groups within the country, they are the second largest, and the Haka has been a big part of their tradition and makeup for many years. Many people are familiar with it in pop culture and it is often performed at important occasions, including weddings and funerals.
When these types of things take place, it is often common for people from around the world to want to show their concern and pay honor to the lives that were lost as well as to the families and friends of the victims. There are many ways that this could be done, and it has been seen in Christchurch as well as throughout New Zealand in numerous ways. The Haka that was performed by this New Zealand biker gang is one that touched many hearts. Watching it will help you to understand how much emotion these individuals put into the tribute they were paying.
Members of Māori community perform #Haka in tribute to those murdered in #Christchurch. pic.twitter.com/YjhqdWtSHx

— Hassan Ghani (@hassan_ghani) March 17, 2019