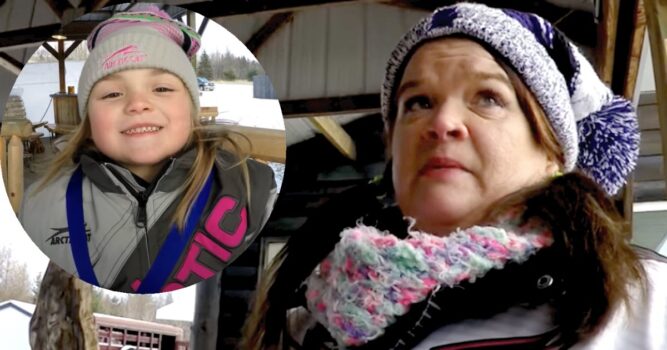 It's common for most adults to ignore most of the things kids say. Since we are older, we also assume that we are "wiser" and have nothing they can teach us.  However, every so often, we hear about a story that humbles adults to the point of tears.
By their nature, children are often unpredictable. It's hard to tell what they'll say or do next, which always keeps parents on their toes. Any parent can tell you that their kids make them want to rip their hair out on those days. But then there are also those profound and moving moments in which they witness the pure and loving innocence within every child.
For one lucky grandmother named Jackie Oelfke, her moment came when she found her six-year-old granddaughter Sunshine at home emptying her piggy bank one day.
When the grandma asked why Sunshine needed money, the child's reason brought her to tears.
Jackie later told TODAY Parenting the reason her little Sunshine needed some extra cash.

That's when Jackie knew just how extraordinary her little Sunshine was! After spending several months saving her coins and dollars, the sweet child didn't wish to spend her money buying a new toy for herself. Instead, she wanted to use her funds to help her classmates who couldn't afford milk.
Jackie then agreed to help her granddaughter take the money to the school, where she would give it to Sunshine's teacher.
Jackie then went on Facebook to post about her granddaughter's incredible act of compassion.
Within a couple of hours, Jackie's post went viral, as teary-eyed folks worldwide were astounded by a six-year-old child's commitment to helping others.
Before they knew it, donations started pouring into Sunshine's GoFundMe page, and so far, they've raised nearly $19,000. This money will mean non of Sunshine's classmates will have to forgo a healthy meal.
You can watch a special interview with Jackie and Sunshine talking about the little girl's incredible story in the video below.
Sunshine absolutely lives up to her name, doesn't she? If you loved this story as much as we did, please be sure to pass the good news along to your friends and family.