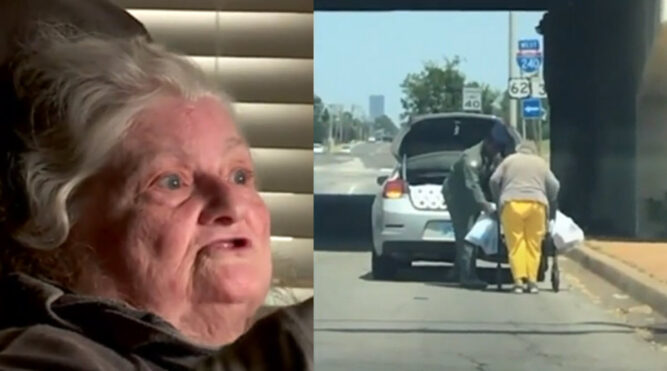 On a hot summer day in Oklahoma, Janice Hall struggled to get her walker full of grocery bags back home. The 71-year-old woman had been walking around all day running errands without a car.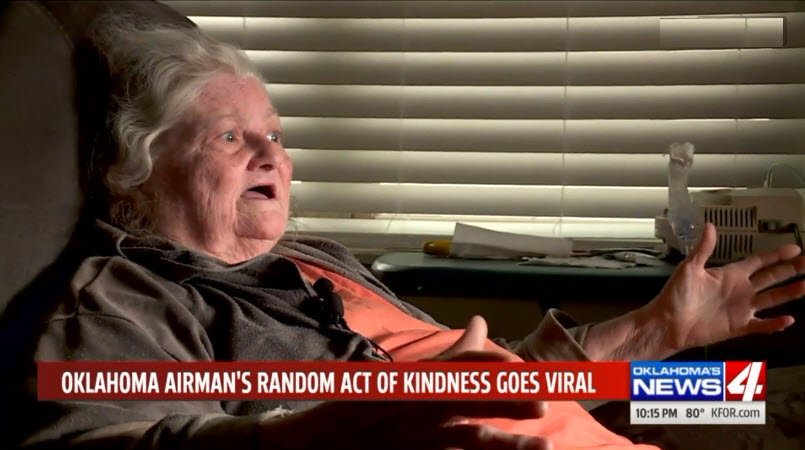 After making stops at the Walmart, the post office, and the bank, she still had two more miles to walk in the summer heat before reaching home.
While Janice was used to getting where she needed to go without a vehicle, this day was particularly hot and humid. It was clear she could use a little help as she slowly moved along the busy road. But most people just kept driving past her. That was, until Jibril Jennings, an airman from the Tinker Air Force Base, drove by.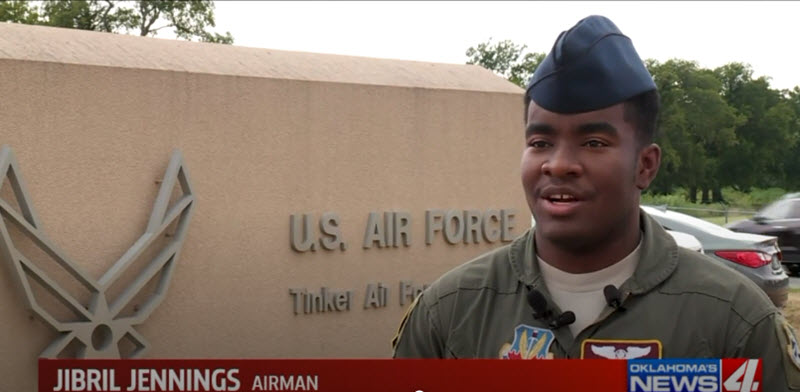 The airman saw Janice and quickly realized that she needed assistance.
Unlike the other drivers, he refused to pass her by without doing what he could to help her out.
So he pulled over and graciously started loading Janice's grocery bags into his trunk.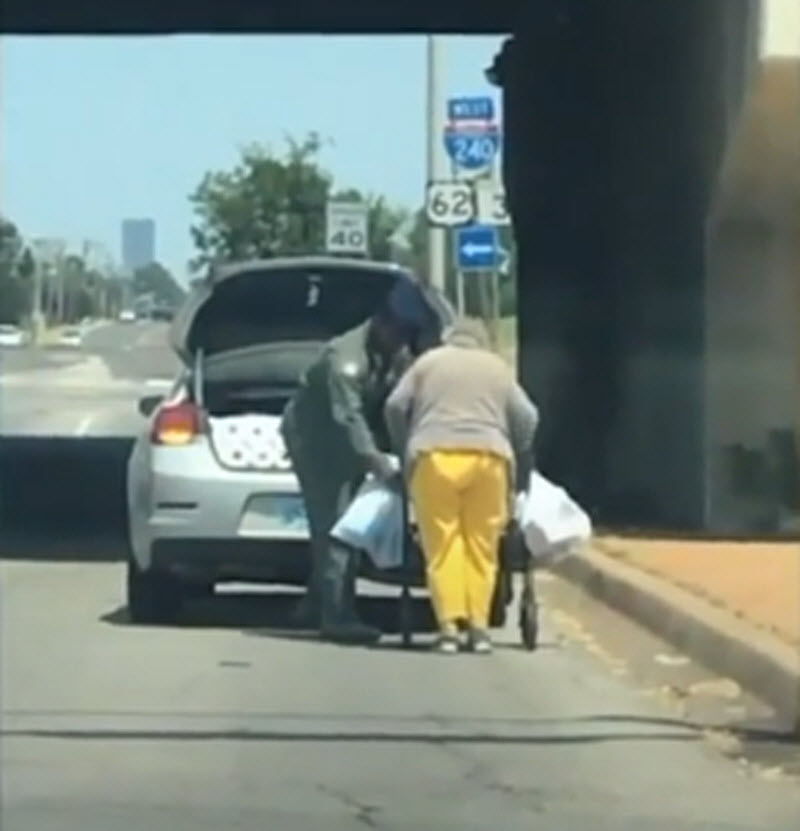 Meanwhile, the two had no clue that another driver had recognized Jabril's act of kindness and pulled up behind them to record his good deed before posting it online, where it went on to generate millions of views.
The person who filmed this touching moment watched as the pair got into Jibril's car and drove toward Janice's home two miles down the road.
However, the story doesn't end there. Because with this impromptu car ride, an extraordinary friendship began that day.
We salute Airman Jennings for not only serving his country but his community as well. He exemplifies our nation's finest. Please be sure to share his incredible story.