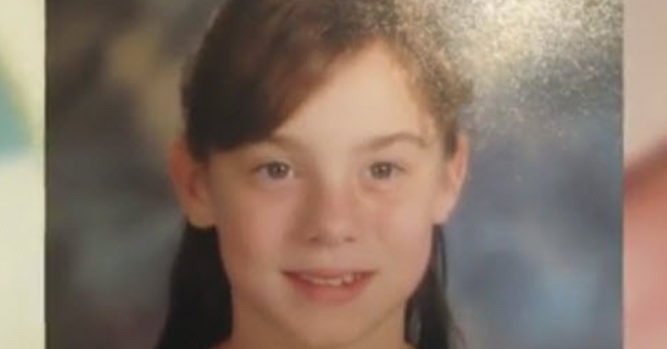 Many of us grew up in a happy household and we look back on our childhood with a smile in our heart. There are many others, however, who did not experience that same type of childhood. They grow up in a home that is not fit for children and they may find themselves struggling to get by from one day to the next. That was the type of childhood that Klynn Scales experienced.
When she looks back at her younger years, she doesn't do so with much happiness. Her home was full of trouble and violence. Drugs were a constant issue. In many cases, she would steal food from the 7-11, just so she and her two brothers had something to eat. Although she experienced that hardship, there was a bright spot in her life as well. It was a police officer who would stop by her house every day and Klynn would give me a big smile.
"Through all the bad situations, I would just picture him saying that he was here for us and that if we ever needed him, he would be right there," she told a local news station. "He would always protect us, and so those words would come to me during the worst times of my childhood."
Klynn didn't know the name of the police officer but he was the one person she trusted. Then, one day, the officer came to the house and she wasn't there to greet him. He knew at that point that he must go inside.
When he came into her house, he found Klynn sick and nobody was taking care of her. She was suffering from malnutrition and was rushed to the hospital.
Eventually, she was able to move from Kansas City to find a better life and lost contact with the officer. It wasn't until years later that Sgt. Jeff Colvin got an email about the girl who lived near the police station.
Watch this video to see how everything unfolded: