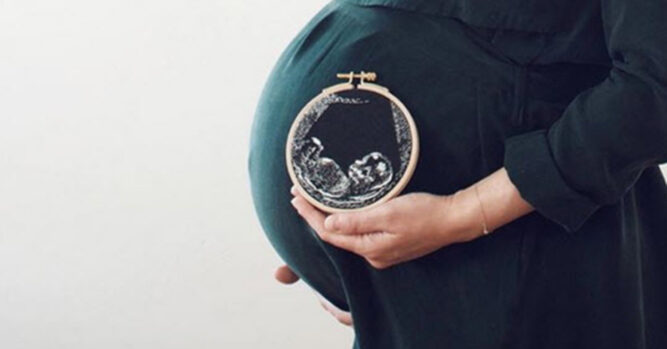 One of the most incredible things we will experience in life is the birth of a child. From the moment we find out we are pregnant, our lives are never going to be the same. There is a lot of planning and preparation that goes into making sure that the day is everything we hope it will be. We also look for ways to celebrate the event, but when Veselka Bulkan did so, she turned it into a business.
Bulkan and her husband wanted to mark the birth of their baby girl and they did it in an unusual way. You see, Bulkan has a talent for making beautiful embroideries so she made one using her ultrasound photo. When she saw how good it turned out, she shared it with others and now, people come to her and pay to have it done. You can read the following from her 'about me' page on her website:
"When I became pregnant at the beginning of the last year, I made an embroidery from my baby's ultrasound at which I looked every day during this season of my life while imagining how she will look like, and a keepsake of these beautiful days as well," she wrote.
This is more than a craft, it is an art form. If you are looking for a unique way to announce your pregnancy or perhaps a great gift, this is an option to consider.
Unfortunately, she is taking a break at this time.
It might take a month to create one of these and not all ultrasound photos will look their best through embroidery.
Bulkan said: "The posture of the baby is a factor. Some photos are close up to the face, some are not. The contours on the head are pretty different in each in terms of abstraction of details. The textures of the scan and the ratio of black and white areas are also a difficulty factor," she said. "Some of the ultrasounds are so blurred and abstract. Their textures are not so clear so that the result would not be good at all. Three-dimensional ultrasounds are also not applicable."
If you want to have her make a $300 embroidery, you can send her a copy of the picture.
You will find some other gifts using ultrasound photos on Etsy. Here is one printed on canvas: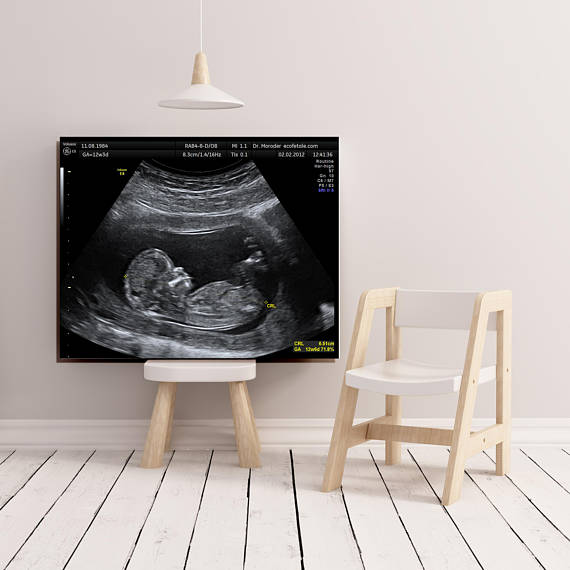 You can spend anywhere from $40 up to $142 for this option.
Another popular choice is a watercolor painting: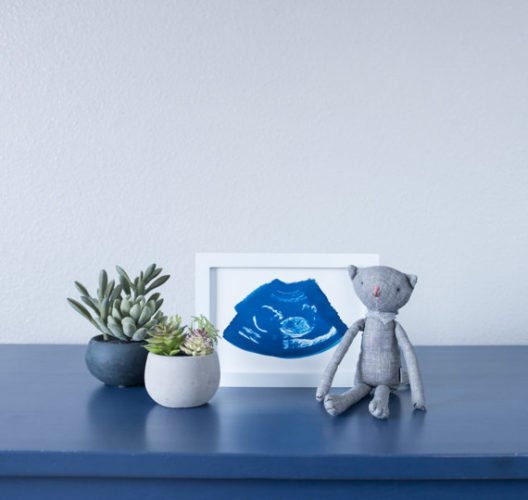 The watercolor painting is between $55 and $95.
What about adding your ultrasound picture to a manicure?
Perhaps you could create a shadow box frame to hold your pregnancy memories. Check out this tutorial.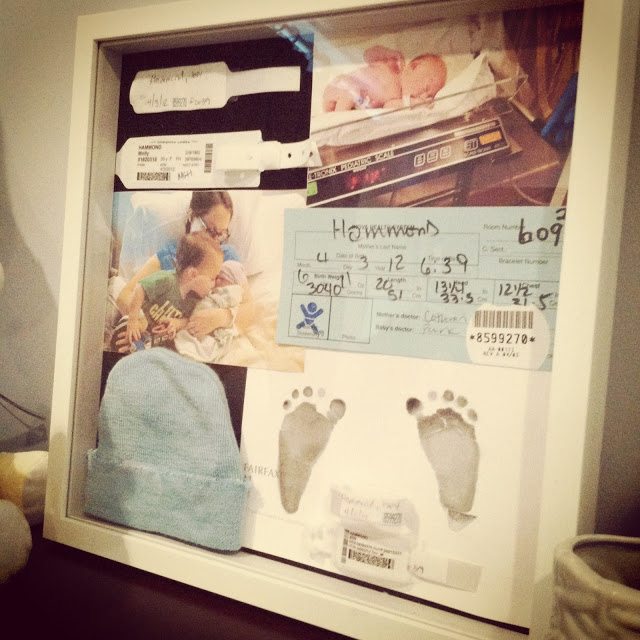 Your pregnancy is a special time in life. Make sure you are doing what you can to mark the occasion.
Source: Simplemost