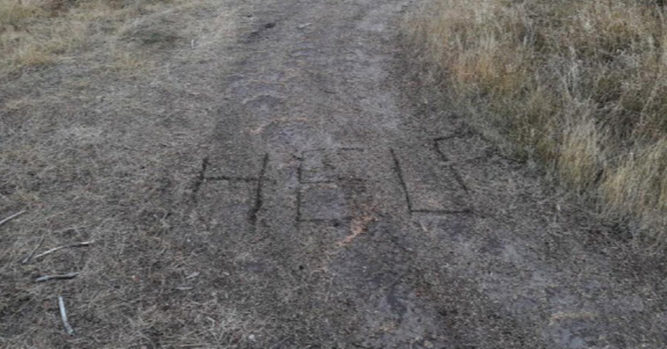 When you raise a child with special needs, you realize that they do have some needs that may be above and beyond what other children have. We realize that they are special as well, and sometimes, the parents of such children will go above and beyond when it comes to caring for their sons and daughters. They go out of their way to ensure that they have special schooling, and the medical care is top-notch. They're willing to reorder their entire lives in order to see that the needs of their children are cared for properly.
Regardless of how much time a parent of a special needs child may spend with them, they will likely wonder about one thing. They wonder, what will happen when they are out on their own? It can sometimes be frightening to consider this, and for the 19-year-old woman from Hayden, Idaho, it was almost something that became true. According to a local news station, Kathryn Ogle was from a small town in Idaho and to look at her, you might have considered her to be fairly ordinary.
She had blonde hair, green eyes and stood at 5'4″ tall. She sounded like any girl that you would meet on the street but she faced a lot of personal issues. Those issues included cognitive impairment because of multiple medical problems. In other words, she lived at a maturity level that was about half of her actual age.
Authorities were brought in very quickly when she disappeared on November 1. It turned out that she had left home wearing a sweatshirt and pants but she wasn't wearing any shoes. More than 40 people were organized by the Kootenai County Sheriff's Office very quickly to take part in the search-and-rescue operation. K-9 units were also brought in.
"The Sheriff's Office is respectfully asking that citizens please avoid the area, unless you are an official Search and Rescue (SAR) member or live in the immediate area," the Office wrote on its official Facebook page. "KCSO appreciates all of your support, but citizens who are not members of (SAR) can often complicate organized search efforts that are already underway."
Interestingly, it was not the police who found Kathyrn, it was a father and son who quite likely saved her life. According to the news station, Ryle Gordon and his stepfather, Chris Trumbich were out hunting on November 3 when it occurred.
At that point, there were some 60 search-and-rescue crews from neighboring counties that had joined in the massive search. Authorities had set up a command center that wasn't very far from the cabin where this father and son team would go for their hunting trips.
When the father and son were making their way back to the cabin, they saw something strange in the trail where they walked. It looked as if someone had scraped a message in the mud.
"You could see that somebody wrote 'Help' in the road with a stick and mud," Gordon said. "Me and my dad kind of panicked."
They went to the command post and the authorities sent an ambulance. Gordon said: "The ambulance followed us up there."
"They heard somebody saying something, so we all got really quiet, and then one of them yelled, 'Hello.' She said, 'Help.'"
"She was right there by a small fire and leaning up against a tree."
We are so glad that this story had a happy ending.