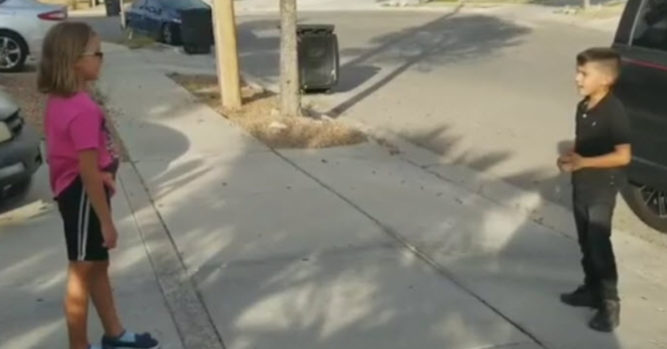 It can be difficult when you move into a new area. Many of us have probably experienced it in the past. It seems as if it will be easy to make friends but it takes a while and sometimes, you may have some problems in the meantime. That was what a little girl in El Paso, Texas experienced when she moved into a new school. Like any little girl, she just wanted to make friends but unfortunately, she ran into some difficulties when she started getting bullied.
Bullying is a problem that is not only confined to the schoolyards, it can happen to us at any time in life. It is particularly difficult, however, when it happens to a young child. This little girl was experiencing it but fortunately, she didn't have to go through it alone. In fact, she had a friend come out of the blue from an area that she never even expected. It was a little boy who saw what she was going through and one particular day, he decided that he was going to give her a gift that she will never forget. When you see it for yourself in the video below, it is going to melt your heart.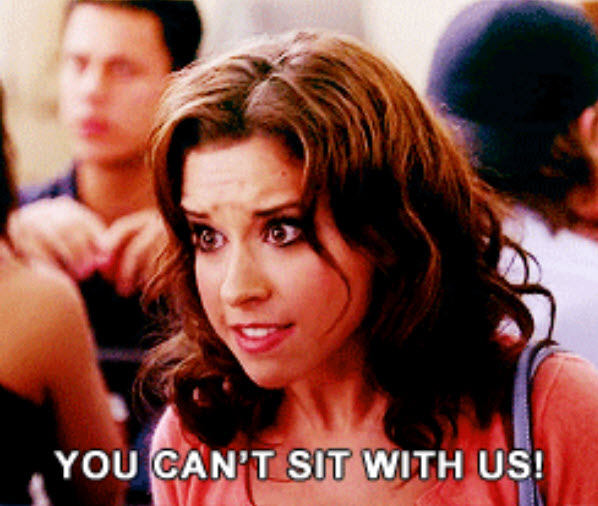 On that day she went home and called her new BFF and wanted him to cheer her up. He was not only willing to oblige, he took things to the next level. His mother, Ruby Jimenez helped her son out by giving them a ride over to her house. What he did next is beyond amazing.
He stepped outside of the van and turned up one of his favorite songs. It is a song by Bruno Mars, 'Count on Me' and he stood there and serenaded his little friend.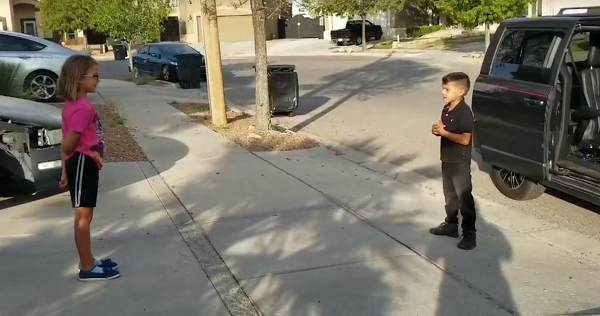 The little girl was standing there on the sidewalk outside of her house and the boy was singing along to the radio in the car. Every line was delivered perfectly and with such expression that it is difficult to believe it was coming out of a child.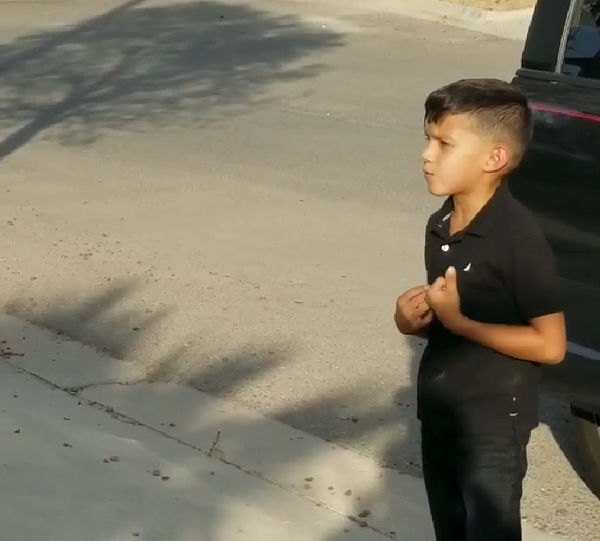 If you've never heard the lyrics to the song before, they were absolutely perfect for the occasion.
"Find out what we're made of
When we are called to help our friends in need
You can count on me like one two three
I'll be there
And I know when I need it I can count on you like four three two
You'll be there
'Cause that's what friends are supposed to do, oh yeah"
When the song came to an end he rushed over and gave his friend the biggest hug possible. We could all use a friend like this in our lives!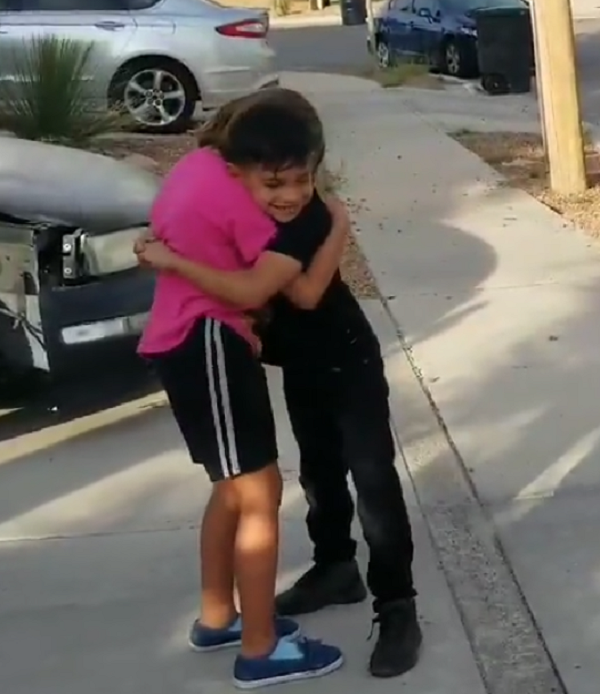 When Ruby uploaded the video to Facebook it went viral instantly for all the right reasons. Everybody was absolutely thrilled with the tenderness and empathy that this young man showed. It seems as if Ruby is doing a great job in raising this child.
You can see the video for yourself here:
Facebook video may take a moment to load: