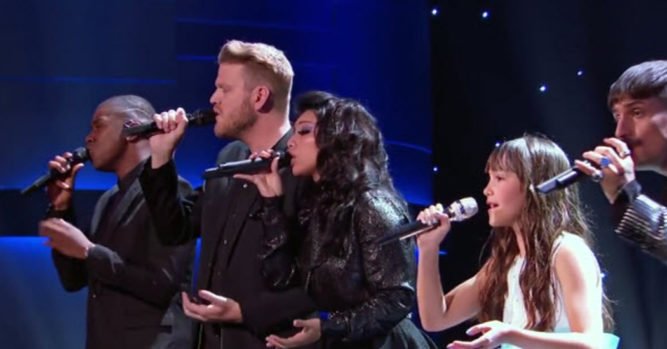 It doesn't matter who we are or what we do in life, we all have a talent that is hidden inside of us. Some of us have recognized that talent in ourselves and we may perform for family and friends when we have the opportunity to do so. These types of talents are often enjoyed by others, but they are rarely ever experienced by a larger audience. Every once in a while, however, somebody with a remarkable amount of talent comes along and they have the ability to move us in many ways.
Kaylee is one of those individuals and although she is still young, she is able to move audiences with her singing. Recently, she had the opportunity to take the stage with an epic a cappella singing group, Pantatonix. Their choice of song was by Leonard Cohen, a song that many of us are familiar with. It is beautiful, both in the lyrics and in the melody. Of course, I'm talking about Hallelujah, and the combination of the a cappella group and Kaylee really do it justice.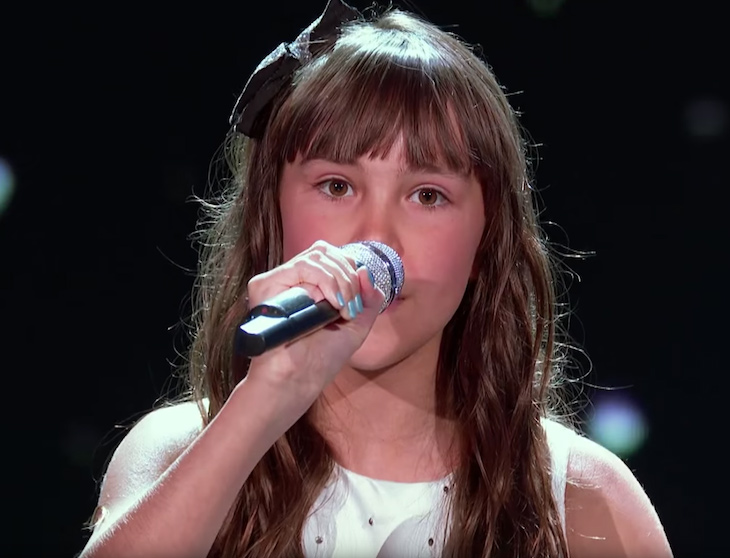 Steve Harvey introduced the group prior to the time that they started singing. It was on an episode of Little Big Shots, and Kaylee was also introduced to the audience. In Steve Harvey's words, "She's 11 years old, she's from Ireland. Tonight she's performing with one of the best singing groups in the world – the sensational Pentatonix. Give it up for Kaylee!" The audience was absolutely beside themselves with the choice that was set before them.
The blending of the voices worked absolutely perfectly and there is no doubt that Leonard Cohen himself would be proud of what they were doing. Everybody in the audience was in love with Kaylee and you can even see the look on Steve's face as he gives attention to what they are singing.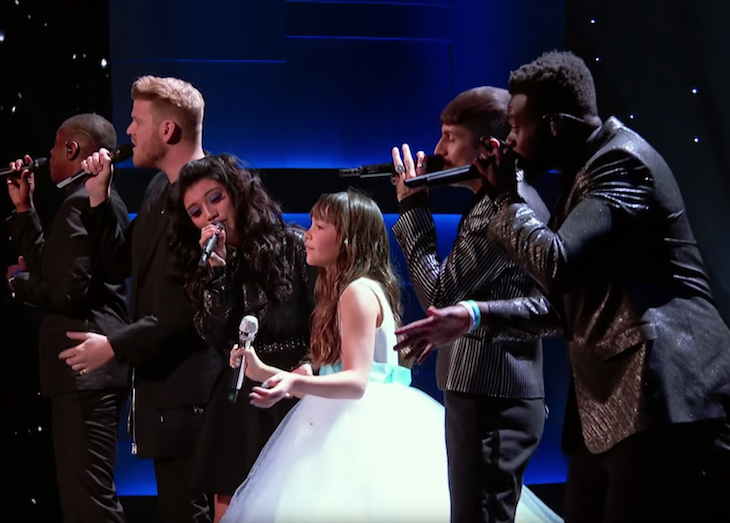 All throughout the theater, their voices continue to echo and everybody was silent as they were singing. It was an absolutely moving performance of Hallelujah and one that everybody in attendance is going to remember for a very long time.
Perhaps the most interesting thing about this performance is the fact that Kaylee has been diagnosed with both ADHD and autism. She is a quiet girl in school but she discovered her voice and we couldn't be happier.
You can watch this stunning melody of voices in the following video: